Amazon Briefing: TikTok's e-commerce ambitions point to U.S. weaknesses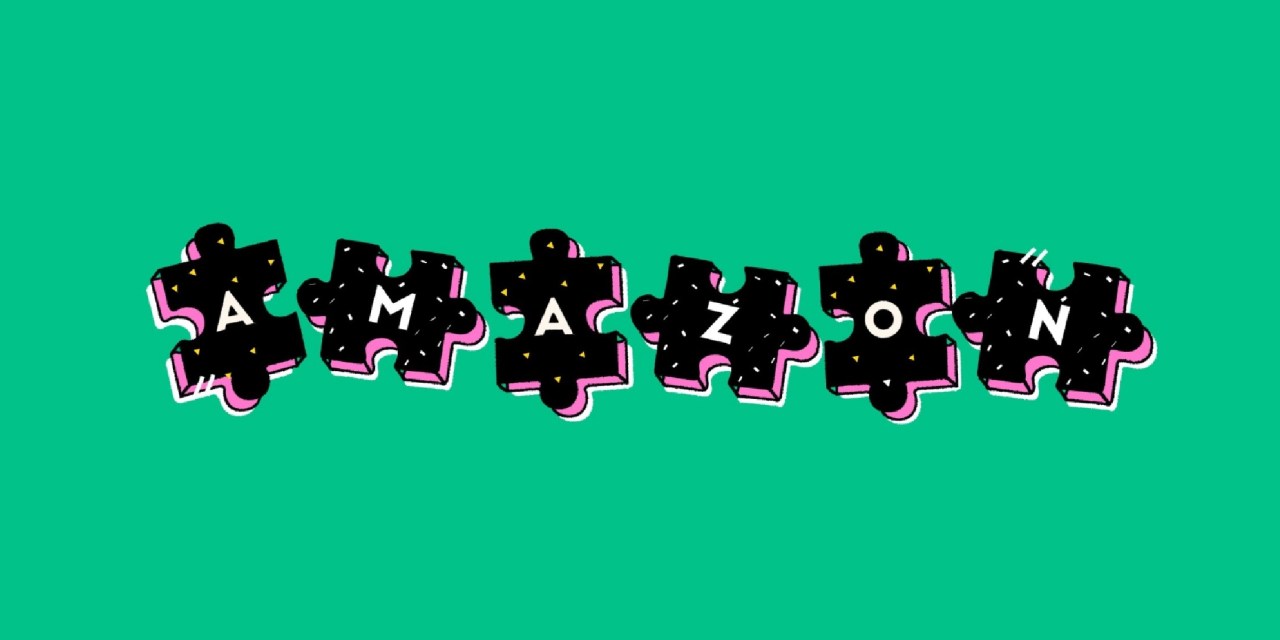 This is the latest installment of the Amazon Briefing, a weekly Modern Retail+ column about the ever-changing Amazon ecosystem. More from the series →
TikTok's e-commerce ambitions are becoming more concrete — and it could mean big changes for U.S. marketplace leaders like Amazon.
For years now, TikTok has been testing out various ways it can transcend its status as a leading social media app and become a commerce driver. In 2021, the company unveiled ways for influencers to launch livestream shopping events. In early 2022, it hinted at plans of launching a marketplace in the U.K. and other parts of Europe — only to walk back those ambitions, according to the Financial Times. Then, last November, TikTok quietly began rolling out a U.S. Shop feature and reportedly began reaching out to various businesses to help power it. And now, the Wall Street Journal reports that the new focus for its U.S. business is to partner with Chinese manufacturers and have those items shipped and sold to U.S. shoppers. This latest feature is reportedly called TikTok Shop Shopping Center.
Many see this latest development as aimed more squarely at apps hawking Chinese goods to U.S. shoppers. Ryan Craver, founder of e-commerce agency Commerce Canal, described it as "setting up for the Battle Royale between Temu, Shein and TikTok" Still, it leaves out the most prominent driver of U.S. e-commerce sales: Amazon. The e-commerce giant has long been the leader of digital sales; Insider Intelligence estimates that 61% of the U.S. population have a Prime account. Now, startups like Temu, Shein and increasingly TikTok are trying to compete with Amazon in an area it has yet to master: social commerce.
"Whether it's Amazon, whether it's Instagram and Meta, everyone in the U.S. has tried to create the social shopping livestream that China has," Craver said. "And everyone has failed to a large degree."
Indeed, Amazon has attempted to introduce social features to its platform in many fits and spurts. For example, Amazon unveiled its picture-sharing feature Posts in 2019, two years after attempting a similar program called Sparks. More recently, Amazon has been working with influencers and pushing livestream video — indeed, this year's Prime Day featured a video stream in its app that looked very similar to TikTok, with creators giving shopping demos and pushing users to checkout pages.
Yet none of this has really hit the mainstream. For the most part, in the U.S., the most prominent form of livestream commerce comes via YouTube or TikTok posts where influencers then link to Amazon storefronts.
But analysts think that given the recent explosion of new commerce platforms, more U.S. shoppers may begin testing out new ways to buy items online. "A big theme we see," said Jed Meyer, svp, media solutions leader, North America at Kantar, "is how do brands use social media and influencers to connect with consumers." Some brands — especially in the beauty space — have been working on various ways to get shoppers to buy their products online via social media. He pointed to L'Oréal's TikTok strategy, which has long tested out video sharing app as a commerce engine. "If you're L'Oréal, you just want to get the consumer to buy products," said Meyer.
But some insiders say that despite these recent pushes, commerce pushes from new entrants — especially those in the social space — haven't proven themselves as sales drivers yet. Craver, for example, has had access to the TikTok Shops version that launched late last year. "We haven't necessarily utilized it or seen significant traction there," he said.
Phil Masiello, CEO of the agency Crunchgrowth, said he's dubious any new attempts could work. "TikTok had a shopping platform setup already for brands," he said. "It failed miserably and they took it down."
As he sees it, the big issue here isn't just that U.S. shoppers aren't accustomed to social commerce; "There's a trust issue with TikTok," he said. "They go there for entertainment. When someone speaks about the product and a customer is interested in the product, they may go look for it on the website." But he's yet to see any indication from his clients, who sell on Amazon and leverage social platforms like TikTok, that shoppers would feel comfortable transacting in-app.
Even products that went viral because of TikTok didn't sell within the app, he said. He pointed to the much-hyped condiment Pink Sauce; "People were not clicking on her links," Masiello said. "They went outside of TikTok by searching for Pink Sauce."
As such, it remains to be seen whether TikTok has the chops to prove itself an e-commerce underdog. And that may take longer than what the current reporting says. According to one source Modern Retail spoke with who's working with TikTok on its e-commerce rollout, the program is still many months away from seeing the light of day as the platform has a lot of issues to work out.
Still, some people think TikTok may have a shot. "Multiple entrants have tried to do China to direct U.S shipments sustainably — meaning profitably. And there have been several failures," said Craver. The most glaring of which is Wish. "But if you're to look at this latest Battle Royale, I think TikTok is the best positioned."
Amazon news to know
The U.K.'s antitrust regulator said that changes Amazon has offered to make to its marketplace address earlier competition concerns.
But the company now faces another U.K. legal hurdle: Amazon and Apple now face a class-action lawsuit over allegations that the two secretly brokered a deal to jack up the prices of Amazon products on Amazon.
The FTC is close finalizing a lawsuit against Amazon that may aim at breaking the company up, Politico reports.
What we've covered