'We want to change the stigma around surplus': DTC brands are warming up to off-price retail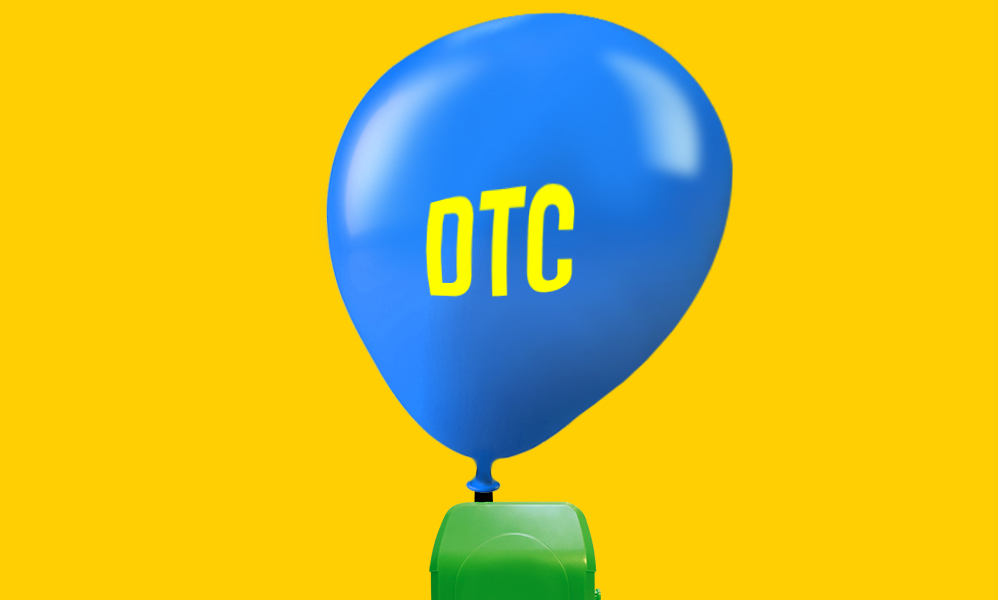 In addition to death and taxes, one of the certainties in the retail world is that, eventually, every brand's products will end up in an off-price retailer.
Both name brands and more value-based companies alike have unloaded out-of-season collections at off-price retailers for decades. But, digitally-native and direct-to-consumer companies were originally marketed as forging a closer relationship with customers. As such, or so the story went, this allowed them to plan more efficiently and resist offloading inventory through sales or off-price retailers like the brands of years' past.
But that's not what happened.
Over the years, many DTC startups eventually end up offloading some inventory into off-price retailers, albeit quietly. Now, a number of new startups like Offe.Market and Ghost aim to help shake off the stigma around off-price, by coming up with a more modern way for brands to discreetly offload excess inventory. And some e-commerce founders themselves say that in addition to offloading excess inventory, some off-price channels can be a useful way to acquire new customers.
"These channels also get you in front of customers that may not know you as a DTC brand," The Sill founder and CEO Eliza Blank said. The Sill's planters are sold on Offe.Market. "To me it seems like a no-brainer."
Given off-price's minimal e-commerce presence, eagle-eyed shoppers often stumble upon products from their favorite DTC startups in stores. Then, they document their finds through social media hauls, where they give the scoop on where you can find coveted brands at analog retailers like T.J. Maxx and HomeGoods. TikTok users in particular have become a go-to source for updates on the latest arrivals in off-price stores, which include items from digitally-native brands like Quip, Calpak, Wild One and Caraway.
Last year, Glossy reported on customers spotting Glossier products at various T.J. Maxx locations around the country. At the time, the startup was restructuring in preparation for its Sephora debut — marking its first wholesale partnership since launching in 2014.
Luggage brand Calpak, which has refashioned itself as a DTC brand, declined to comment on its availability in TJX. Wild One declined to provide details on the Marshall's deal, but a spokesperson confirmed on behalf of Wild One that it has "seen success in that channel." Meanwhile, cookware brand Caraway confirmed that it does sell some products at TJX-operated stores — but declined to comment further on how that happens.
A need to unload excess inventory
Michael Brown, partner and Americas retail leader at Kearney, said there are a lot of ways products end up at off-price, whether it's from the retailers or suppliers who can't sell it. He added that some product lines are even made for outlets and off-price. "Another avenue into off-price is 'dirty buys,' which are the opened and returned packages that have to be liquidated," Brown said. "This is partially what's coming out of the DTC world."
Brown said that off-price has long been a leading retail channel because retailers and buyers have incorrectly forecasted demand, which has been exacerbated in the past couple of years with the yo-yo demand. "There will continue to be a huge off-price market until retailers and their suppliers can forecast accurately, both short and long term," Brown said.
"The reality is that every brand has excess inventory," said Rachel Gannon, founder of Offe.Market, an off-price retailer founded in 2022, that sells rotating assortments purchased as surplus from brands. According to Offe.Market, customers can get 30% to 80% off a brand's full retail prices. "With smaller brands, the cash flow is tied up in inventory so the sooner they can sell it off, they at least make some of the money back," she said.
Gannon, a former buyer at Macy's and Gilt Groupe's Rue La La, works directly with fashion and lifestyle companies — including digitally-native brands The Sill and Chunks — to buy their excess inventory. These can range from a canceled retailer's order to seasonal products that didn't sell, to orders that have incorrect or old packaging.
Gannon said despite off-price being a "bulletproof model" that's thriving while most of the retail industry struggles, there remains a negative connotation around it. "It's a brand integrity issue, because these companies are usually sitting beside cheaper products." And so, young hip brands are often "embarrassed" to work with retailers like T.J. Maxx, she said, even though the economics are enticing especially when business is slow.
"Off-price retailers can write a big P.O. with a quick net pay, and can help move a lot of products," Gannon said.
Finding solutions in off-price
To shake some of the stigma, Gannon said she's positioned Offe.Market as a "curated approach to off-price," which has made it appealing to brands that want to test the waters.
When asked about why her company decided to venture into off-price retail with Offe.Market The Sill's Blank said the deal was a result of the delayed inventory that came in following shortages in 2020 and 2021.
"Instead of hiding the fact, we leaned into these other channels to provide customers with generous discounts," she said. The Sill has also been experimenting with sample sales, and held its third sale with 260 Sample — a company that operates sample sales showrooms in major cities like New York and Los Angeles.
Of course, off-price can present a slippery slope, Blank said, adding that "just because you see a brand in one of these outlets it doesn't mean they're distressed. She pointed to designer brands having outlet stores that specifically cater to price-conscious customers.
As for entering off-market chains like HomeGoods, Blank said the company would consider creating a specific line to cater to them in the future. She also expects more vendors and marketplaces to pop-up to help with startup brands' surplus products.
Comeback Goods, an e-commerce platform that launched in 2022, is one such site. The company's model is to "rescue high quality, imperfect goods from cool brands" and pass on the savings to shoppers. Comeback Goods is currently selling products from Caraway, DTC humidifier Canopy and shoe insoles from Fulton.
B-to-B surplus marketplace Ghost, which just raised a $30 million Series B round, also wants to give brands a digitized, discreet way to sell off their unsold products. The company allows retail companies to privately liquidate surplus products by selling them to other retailers or wholesale buyers.
Ghost co-founder Josh Kaplan told Modern Retail that it's getting harder for brands to sell products through their direct channels as fast as they used to.
"I'm not surprised that startup brands don't want to advertise that they're selling at off-price stores," Kaplan said. Indeed, the name Ghost hints at the idea that Kaplan's company wants to help retailers get rid of inventory as discreetly as possible.
But, he said, many digitally-native brands didn't build a channel mix with off-price and outlets in mind, which legacy brands have been doing for years. "We want to change the stigma around surplus and create better inventory hygiene for young companies," he said. Kaplan confirmed that there are emerging and digitally-native brands currently active on Ghost, but declined to name specific companies. "We're also seeing a higher concentration of these U.S. brands targeting international markets," he explained.
In terms of moving to this channel, Brown said that "there isn't any other option right now," because discounting too heavily on the direct-to-consumer website can dilute the brand to core customers. "Even if you only get pennies on the dollar at off-price, it's better to sell than be stuck with that extra inventory," he said.
In many ways this points to an inflection point within the DTC industry — even if some companies aren't owning up to it yet. "DTC is kind of a dirty word now, and the expectations for where to sell are changing," The Sill's Blank said. "I think with the current e-commerce climate, we're going to see more brands embrace it as a respected distribution channel."