Amazon Briefing: Amid a complex year, aggregators are focused on making their businesses more efficient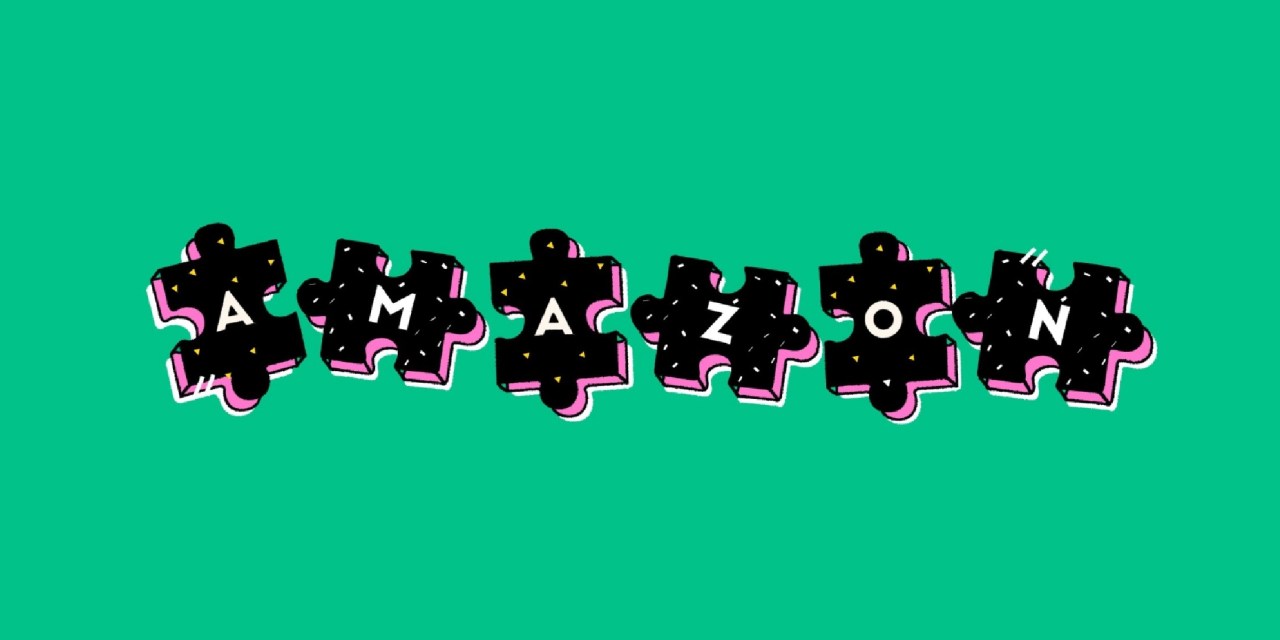 This is the latest installment of the Amazon Briefing, a weekly Modern Retail+ column about the ever-changing Amazon ecosystem. More from the series →
Ahead of the holiday season, Amazon aggregators are focused on driving organic growth and operational efficiencies to close out a relatively tough 2023.
One of these companies, Forum Brands, says it has taken more steps to become more omnichannel in its strategy as it preps to make Q4 an "opportunity rich" period. "We've accelerated diversification this year, relative to prior years," said Forum's Co-Founder and CEO Brenton Howland. "We've been more intentional about buying brands that have an existing degree of diversification across direct-to-consumer, other digital marketplaces, a little bit of physical retail. We're shifting mix to the point where there's a real likelihood that come 2025 Amazon is no longer the overwhelming majority of our business."
Heading into 2023, there was talk about whether or not the aggregator bubble was starting to burst, as some of the most well-known players in the space, like Thrasio, had layoffs and slowed down their deal pace. The situation wasn't helped by rising inflation and other macroeconomic headwinds. Thus, in the face of this year, aggregators have taken this year to improve internal efficiencies.
They seem seem to be focused on investing in technology to assist with areas like inventory management. They are increasingly diversifying their business away from Amazon, and using a sharper lens when deciding what brands to acquire. That way, if they do decide to go out and sell or raise another round, they have a stronger story to tell. But, that depends upon them making it to the end of 2023 with their business intact.
There are some factors working in favor of aggregators. Howland said Forum Brands has managed to deliver goods to its fulfillment partners more efficiently from a timing and cost perspective, because freight prices have dropped and that has helped Forum with "margin expansion" in its business and helped invest in its growth.
He said that Forum Brands has also shifted its marketing mix pretty meaningfully beyond Amazon into places like Pinterest, vertically integrated marketplaces like Chewy and Babylist and also physical retail. Forum Brands is "outperforming Amazon GMV" in terms of topline growth this year, added Howland. Overall Howland said this year has been about "embracing complexity." "I think 2022 was complicated and 2023 has been even more complicated in terms of what we've had to navigate from an operating standpoint, that said, for us and the talent that we have internally, complexity has meant opportunity."
But still, aggregators and consultants working in this space told Modern Retail that the bloodbath in the Amazon aggregator space has spilled over to 2023. Aggregators continued to find it more challenging to manage their brands successfully. Some have exited the market entirely. Last month, Amazon aggregator Bentiago filed for bankruptcy. Meanwhile, other businesses are aggregating themselves. In May, European Amazon aggregator Seller X swallowed up U.S. rival Elevate. In the same month, Suma Brands, an FBA aggregator, merged with rival D1 brands to mark the first U.S.-based merger in the Amazon aggregator ecosystem. Experts said so far it has been a tough year and aggregators are closing doors on new brands to focus more on operational efficiencies.
Emmett Kilduff, CEO of e-commerce advisory firm Fortia Group, also said that aggregators are coming together to help drive both revenue synergies and cost synergies. "There's more of these actual mergers and acquisitions taking place. There was lots of talk about this merger of aggregators for a long time, but in Q2 of this year, we've seen some realization of that. And that's only going to increase pace," added Kilduff. He said Fortia Group is advising an aggregator on a merger deal that's not disclosed yet and is expected to close by the end of October.
At a high level, this year is all about driving execution, so aggregators don't run out of things like inventory. Jon Elder, CEO and founder at Black Label Advisor said that aggregators are increasingly investing in AI-focused software for inventory management, to ensure they stay in stock.
"Aggregators are notorious for running out of stock during Q4, because they weren't trained correctly," Elder, who advises aggregators as a consultant, said. "So they're really getting into the weeds. They're really getting specific with using AI software and that's probably the biggest change they're making for staying in stock," explained Elder.
Kilduff said the goal is to have and grow existing brands. And one way to do that is by very carefully managing the time of their staff. "And getting them to look at loads of due diligence processes might be the right thing to do in such an important quarter to finish your end," explained Kilduff.
Another theme that's dominating the aggregator space this year is the focus on less deals. Aggregators are still buying brands, but the market has cooled significantly in 2023. Kilduff said on average, the first half of 2023 saw a "small uptick" in deal activity compared to the last six months of 2022. Forum Brands, for instance, said it has done single digit M&A this year.
But Elder said the failure of Bentiago is a clear indicator that things are going to get worse. According to Elder, Bentiago failed because of improper management of brands it acquired. "There was no training, there was no handover to their brand manager of like how to deal with the intricacies of a brand on Amazon. So, there was a massive disconnect there. Some aggregators are not asking those tough questions of the seller," added Elder.
But not all sales are happening for dire reasons. Kilduff said Fortia Group, for example, is working with a major aggregator on its exit process and that an announcement could come as soon as next week. Kilduff said this aggregator is "very profitable at the corporate EBITDA level. Revenues are growing. But lots of companies have exited when they are in a profitable and strong position. It's been the history of exits."
In terms of what aggregators are looking for when they acquire brands, "they're looking for extremely advanced sellers who are extremely diverse in terms of their revenue sources," added Elder. Specifically, they're looking for things like a large email list because Amazon permits aggregators to use this as a way to promote to their outside audience, he said.
Another ask is design patents said Elder, because they work well on Amazon and safeguard against a seller that's copied a design from another seller explicitly. "And that seller it doesn't matter if they have 50,000 units or 100 units; their inventory is removed from Amazon overnight. So aggregators are also looking at that from a safety net point of view," added Elder.
Elder said that aggregators will continue to take a big step back in terms of what they buy, because they're no longer interested in brands that are exclusively sold through Amazon. "They're not interested in 100% FBA brands anymore. They want to see 75% FBA, we'll just say 15% Shopify, the rest Walmart. They want to see brands that are much more established now," Elder added.
Ultimately, the aggregators that are doing well, Kilduff said are the ones that are quite focused on a niche. "They have a specific strategy, like a category, so they're not all things to all people. They are not focused on all categories."
Amazon news to know
What we've covered