Amazon Briefing: Amazon's Today program wants to use other retail stores for same-day delivery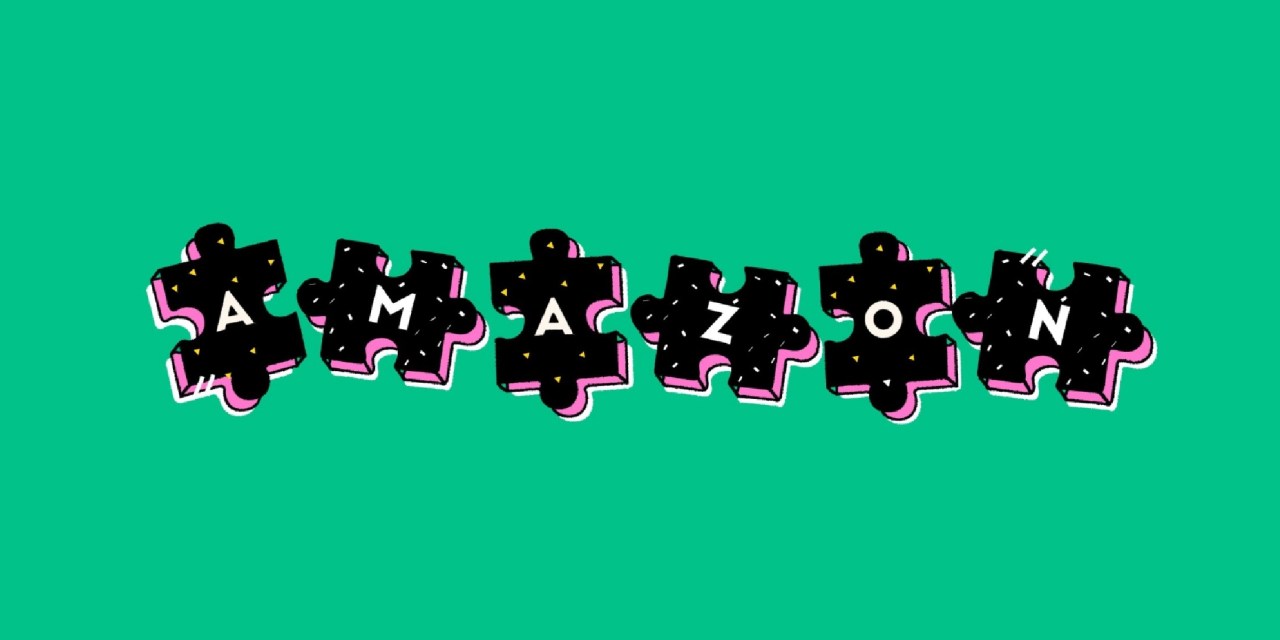 This is the latest installment of the Amazon Briefing, a weekly Modern Retail+ column about the ever-changing Amazon ecosystem. More from the series →
This is the latest installment of the Amazon Briefing, a weekly Modern Retail column about the ever-changing Amazon ecosystem. To receive it in your inbox every week, sign up here.
Even amid company-wide cuts, Amazon is continuing to invest in same-day delivery — and is trying to bring brick-and-mortar retailers into the loop.
Earlier this week, the Wall Street Journal reported that Amazon is expanding its same-day delivery offerings by investing in new, smaller fulfillment centers near centralized urban locations. Sources tell Modern Retail that Amazon is also trying to include other brick-and-mortar retailers in its same-day delivery ambitions as part of this pursuit, as part of a program announced last year.
The company is actively trying to recruit more retail brands as part of a program called Amazon Today, with the intent of using other retailers' physical footprints as a way to fulfill product orders within a matter of hours. It appears to be an extension of a press announcement that Amazon made last year, in which the e-commerce giant said Prime members in select metro areas could get items from participating brands like PacSun, GNC delivered to them that same day. But at the time, Amazon didn't have a formal name for the program. Now, under the branding of Amazon Today, Amazon appears to be actively recruiting more brands — and retailers — to be part of this burgeoning B-to-B delivery program. With that, the company is taking a page from startups like Gopuff and Gorillas.
Amazon, for example, reached out to the beverage brand Vita Coco in January to talk about the Amazon Today program. While Vita Coco doesn't have its own stores, Amazon was interested in knowing more about the stores and distribution centers Vita Coco uses. Amazon was interested in leveraging them to further build out Today's roster of participating retailers.
"Their customers are looking for faster delivery speeds… they basically explained the [Amazon Today] model being instead of being fulfilled from Amazon's [fulfillment centers]," said Mae Wen, Amazon acceleration manager at Vita Coco. As the program was described to her, it seemed like the "instant-grocer-like model."
"We are thrilled with the great feedback we have received from customers and partners about our latest delivery program offering Same-Day Delivery from local retail locations. We are excited to be able to provide customers the same experience they would receive in-store, such as packaging and store-specific selection, using Amazon's quick delivery speeds," Lauren Samaha, an Amazon spokesperson, provided to Modern Retail in a written statement.
For big retailers, this expanding fulfillment program presented a new distribution channel that relies on Amazon's labor for the last mile — and some retailers seem to be adding more locations.
The goal when the initiative was announced last year was to reach new customers who are already shopping for nutritional supplements on Amazon and introduce them to the GNC brand, said chief information officer Scott Saeger. Not all of GNC's 4,800 U.S. locations are enrolled, but a good portion of them are, according to the company.
Saeger described Amazon Today as a way to get customers more aware of the GNC retail presence even if they're shopping online. "When you talk about Amazon, they have rebalanced the consumer. Remember two-day delivery? Now everybody expects two-day delivery. With Amazon Today, the new expectation for everyone will be 'Well, I ordered it today so I expect it to come today.'"
While GNC was part of the originally-announced retailers participating, Amazon is clearly looking for more to sign on, according to the Amazon Today page intended its B-to-B partners. The page for Amazon Today looks to entice more retailers and brands to participate in the program by touting the ability to "reach up to million of Amazon customers the same day."
It asks that these retailers sign up for Amazon, onboard their inventory and then launch their store which will make the items available on the platform.
The focus of this program is clearly for local fulfillment — meaning that the products listed under Amazon Today wouldn't be available for national delivery.
According to Ryan Douglas, the commerce strategy lead and program architect at Wunderman Thompson's Gorilla Group, a program of this type could alleviate a common pain point brands face when it comes to product fulfillment. Namely, that they have no say in where their products get sent to when they ship them off to Amazon's fulfillment centers.
"The program doesn't let you as a seller specify exactly where your inventory will go," said Douglas. A program like this could help a brand that knows it will see heightened demand for a specific product and have it in stock at a certain retailer that's participating in Amazon Today.
"Brands are looking to leverage Amazon's fulfillment capabilities," Douglas said, and working with retailers for same-day fulfillment could fill a white space "that [Amazon] may not already possess."
The real possibility of such a program could send shivers down the spine of companies like Gopuff. The rise of quick-delivery convenience stores over the last two years showcased some pitfalls with Amazon's fulfillment capabilities. While Amazon Fresh made it possible for people to order groceries in a day or so, it hadn't yet offered a service that would consistently give people access to products in a matter of hours.
Given who Amazon has been reaching out to — grocery brands like Vita Coco — it seems the company is at least thinking about leveraging retailers beyond the apparel and home goods it first announced.
That being said, the full scope of the program has yet to be shown — and it may be another test that Amazon tries out slowly and then ultimately shelves.
"It's going to depend on what retailers and brands get in on the program," said Douglas.
Additional reporting provided by Melissa Daniels
Amazon news to know
A new program from lender Better.com is letting Amazon employees us company stock as collateral for buying homes.
Jamie Siminoff, the CEO of the Amazon-owned Ring, is leaving the company, CNBC reports.
Business Insider spoke with Amazon employees about the pressure managers face to meet required attrition goals.
What we've covered