'An extension of me': The rise of the founder-influencer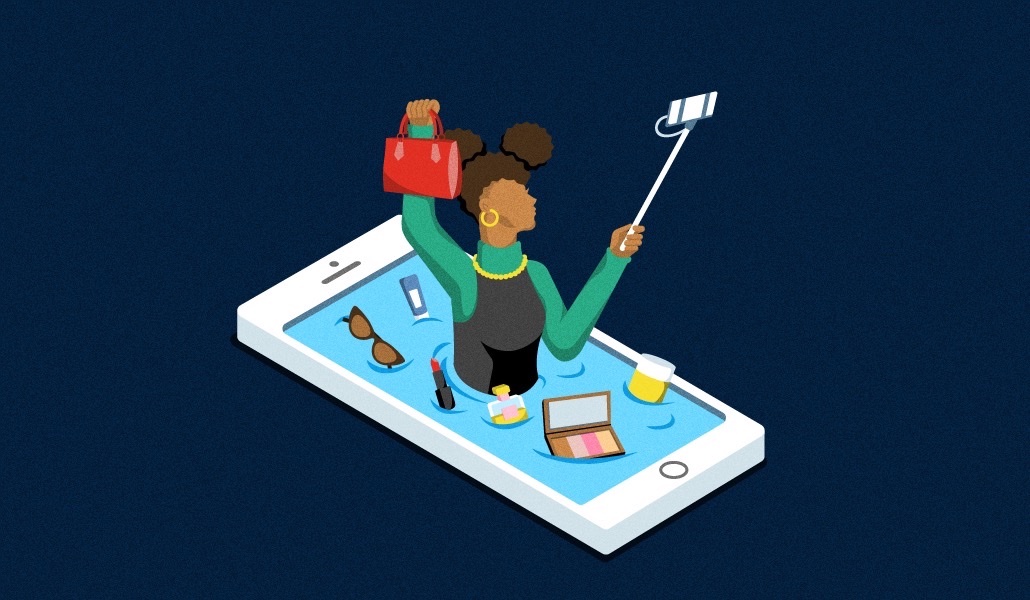 Ivy Liu
Monica Grohne, founder of Marea Wellness, has been posting on Instagram for years about many of the topics that are near and dear to her heart as the founder of a supplements company. 
Marea Wellness sells a daily multivitamin designed to address the common nutrient deficiencies found in people who menstruate. As such, many of Grohne's Instagram posts were centered around health, wellness and dealing with period symptoms. 
But it wasn't until the beginning of January of this year that Grohne's Instagram following exploded, going from 3,000 followers to more than 150,000 by the end of February. At the beginning of the month, Grohne decided to post a series of videos — 30 over the course of 30 days — about how to make recipes with at least 30 grams of protein. 
Grohne attributes the success of the video series to the inviting, intimate format. She started off each video the same way: "for the next 30 days, you and I are making meals with at least 30 grams of proteins."

"I've had people in the comments be like, I love you saying 'you and I', I feel like I'm making the meals with you," Grohne told Modern Retail in an interview in January.

Now, she's thinking about how to use her own social media following to get more people interested in Marea. In February, she started doing a video series that more closely aligned with the mission of Marea — for the next 30 days, doing things to support hormone health. 
Grohne said that, at least for her, growing her social following is an important item on her never-ending to-do list as a founder. "Marea is an extension of me — it's solving a problem for me," she said. "I see a lot of myself in our customers, so I'm able to — as a founder, as an individual — attract a lot of those people a lot easier than it is for a brand to attract them," she said.

Grohne isn't alone. As more influencers like Emma Chamberlain, MrBeast and Mari Llewelyn launch their own brands, more founders feel like they too need to build a large social media following in order to compete. 
There's a lot of benefits to founders growing their own social media followings, or that of their company, through organic posting. Namely, that they can grow their customer base without resorting to the achilles heel of many direct-to-consumer brands: high customer acquisition costs accumulated through paid media. When online wine seller Winc filed for bankruptcy in December, one of its top creditors was Meta, to which Winc owed more than $724,000.
Jon Shanahan, co-founder of men's cosmetics brand Stryx, said that his company has been able to double revenue each year, without doubling advertising spend, thanks in large part to the 328,000 followers Stryx has accumulated on TikTok. 
But full-time influencing can also take a toll on founders. Founders who have successfully grown their social media followings into the hundreds of thousands say that one of the biggest contributors to success on platforms like Instagram, YouTube and TikTok is posting consistently. This often entails posting videos every day, if not multiple times a day. It makes the job of being a founder look like a highlight reel, while behind the scenes, they are struggling to juggle new product launches, dealing with irate customers and trying to stay cash flow positive.
It's a cadence that is not sustainable for everyone. As Fly by Jing founder Jing Gao pointed out, most influencers-turned-founders "actually are not the CEOs of their companies. Because influencing is a full-time job." 
Still, as the direct-to-consumer startup space grows more competitive, founders are looking for any way they can gain an advantage over the dozens of competitors in their category. For some, that means putting a lot of energy into becoming a TikTok star or an Instagram influencer, which they can then use to secure higher-profile media mentions. While others wonder if they should also focus more on social media as they watch the followings of their fellow founders skyrocket.
Shanahan said that the "number one question" he gets from other founders is how to grow their own social followings, largely because they know he has found success with it. For the first three years of the business, Shanahan appeared in nearly all of Stryx's TikTok videos, filming three videos a day on average. Often, he said, the biggest concerns of these founders is how to "balance" content creation with running their business.
"I've definitely felt a lot of pressure from myself to be more active on social media," Sahra Nguyen, founder of Nguyen Coffee Supply said, which sells specialty Vietnamese coffee. "I am sure that if I posted more, and if I became viral, that that would boost company sales…but ultimately during the day, I'm like 'this is just my bandwidth as a founder.'" 
The blurring lines between founders and influencers
Some founders bristle at the idea of being thought of as influencers, because — as Gao pointed out — there are people with full-time jobs as content creators. And, there's always at least multiple other founders they can point to that have a larger following than they do. 
But as more people with large social media followings launch their own brands, the line between "influencer" and "founder" has gotten increasingly blurry. 
What also makes this age of direct-to-consumer brand building different is how much more of an interest customers are taking in in the person behind the startup.  In the early days of a startup, founders often have to wear many hats. They manage the social media accounts, they respond to customer emails, and they pitch potential buyers.
As a result several of the founders who spoke with Modern Retail said that customer service inquiries are often addressed directly to them, an indication of just how much — in some people's minds — the founder is synonymous with the business. 
"I think all founders would say that when you do put yourself in front of the camera, it does resonate more with customers," Gao said. 
As a result of putting the founder first and foremost, people increasingly see DTC brands not just as a business, but as an extension of a person whose lifestyle they may want to emulate aspects of. A customer might want to know what other products a beauty brand founder uses in her skincare routine, or where the CEO of a luggage brand vacations.
When taken through that lens, any form of content creation can be constituted as a brand-building activity. Every Instagram post, every media interview, every podcast appearance — whether made in a personal or a business capacity — can ladder up to reinforcing the idea that a particular founder is an influential, aspirational figure in regards to a particular topic, hobby or field. And in turn, driving more sales for the company.
That gives founders more ways than ever to build their followings. As growth marketing consultant Grace Ouma-Cabezas put it, what's changed for founders is that now "you don't have to be the CEO of Microsoft to get a lot of organic reach."
For founders who want to build bigger followings, that work often starts on social media — where they don't need venture capital funding or to know an editor at Vogue — to get in front of tens of thousands of people. "I think a lot of a lot of the female founders, especially in my network, do see the importance of growing their own personal, social media," Marea's Grohne said. 
Ouma-Cabezas, who has held vice-president level roles at The Skimm and Food52 and now advises consumer startups including Great Jones, said that she advises founders to be "realistic" when considering how much time and energy to invest in growing their social media followings. That is, a founder who only posts to Instagram once a quarter likely isn't going to find much success on that app.
Founders also have to decide whether they feel it's more worthwhile to invest more in growing the following of their personal account, or their brand account. 
For example, Nadya Okamoto, founder of period care brand August, has found success making herself the influencer: she has generated over 4 million followers on TikTok, while August itself has just over 335,000 followers. As she previously told Modern Retail, that was a calculated decision based on the fact that business accounts didn't get access to as many features as personal ones did. 
For Stryx's Shanahan, the app he decided to go all-in on was TikTok. It is where Stryx has the biggest following, though the company has accounts across all major social media platforms.
Before starting Stryx, Shanahan had a YouTube channel where he reviewed men's clothing. At one point, Shanahan was posting a seven-to-nine-minute long video every day. He started posting on TikTok in 2019, shortly after launching Stryx, at the suggestion of a friend. 
"My first [TikTok] post got something like 300,000 views in the first 24 hours – and at that point I had been on YouTube for four years, and I barely had any videos with that type of reach," Shanahan said. 
That gave Shanahan an "itch" to crack the TikTok algorithm. In the early days, he experimented with a lot of trending formats. These days, his videos follow a more reliable pattern. Shanahan talks to the camera while shaving, washing his face or applying one of his company's products, like its tinted moisturizer. 
He does this while giving Stryx's followers grooming tips about how to shave their beards and remove blackheads. Sometimes, he shares behind-the-scenes tidbits from Stryx, or talks about the company's founding premise. 
Shanahan credits his previous life as a YouTuber for being able to keep up with a strict posting cadence. "I've learned that I have between 90 minutes to two hours of being in front of the camera [before] my energy is completely sapped," he said. 
As a result, more people have started associating Stryx with Shanahan first and foremost. "I think I have kind of a big brother or like a fatherly energy," and he said he often finds himself fielding questions from customers who have never had another guy that they can pose skincare questions to. 
Shanahan has a co-founder, Devir Kahan, but he almost never appears in videos. "He has no interest to be out there as much as I am," Shanahan said.
These videos aren't only driving likes and comments, but they're also a significant generator of sales for Stryx. At its peak, Shanahan estimated that organic TikTok posts drove 80% of Stryx's sales.
Getting off the content treadmill
In spite of the success Stryx has seen from TikTok, Shanahan recently took a break from posting on the app. In December, he took time off of work as his wife was due with the couple's fourth child. In Shanahan's absence, Stryx decided to partner with three creators, handing over the reigns of Stryx's TikTok account to them.
Stryx had previously experimented with creator partnerships on TikTok, but few of them had performed well. Shanahan chalks this up to people on TikTok "gravitating" towards familiar faces. The hope, then, is that by partnering with the same three creators for an extended period of time, that those videos will start to do as well as Shanahan's videos have.
"You're just going to see my face less, and it is going to give us the chance to show how these products are used by a lot more guys," Shanahan explained in a video to Stryx's followers ahead of his absence. 
It speaks to a common challenge for a founder-influencer . Being successful on social media depends on constantly feeding the algorithm. But as a founder's companies get bigger, and as they get called upon to participate in more press events, their bandwidth gets more limited. Or, in Shanahan's case, sometimes their personal lives change. 
In the early days of Fly by Jing, Gao said she would send personalized thank you notes to each customer, and would strive to respond to as many comments and DMs as possible. But now, other people have taken the reigns of Fly by Jing's social media accounts, and Gao has created a detailed guide defining Fly by Jing's brand and voice — so that every social media post sounds like it is written by her. 
On her personal Instagram account @jingtheory, where she has more than 26,000 followers, Gao says she posts mostly about work, because "my life is around work." 
As Fly by Jing's profile has gotten bigger — the company's products are now sold in thousands of stores across large retail chains like Costco and Target — "there's been more demand on my time," she said. A big project this year is writing a cookbook – something that she said came about as Fly by Jing grew, and there became more interest in her.

Much of her Instagram posts these days are centered around highlighting Fly by Jing's appearances on TV shows like the Today Show, or at events like a party Spotify posted for the Grammys. 
For many of the founders churning out TikTok and Instagram posts every day, the hope is that eventually, their brands will grow to be big enough that, like Gao, they will be called upon for bigger media opportunities. And that one day, their companies will get big enough brand awareness that they can step back from day-to-day posting. 
Shanahan, for example said that because so many Stryx customers now associate him with his TikTok videos, "I plan to continue to create as long as I'm involved in the company." But, he said ideally he would like to get to a place where he only creates 15-20% of Stryx's videos, and uses creators for the rest.
But until then, how active early-stage founders choose to be on social media themselves ultimately comes down to a matter of personal prioritization. "I think it just depends on person and the brands that they founded," Marea's Grohne said. If you're building a brand that speaks to your own personal problem, I think it's a great idea."
Nguyen said that when she was starting Nguyen Coffee Supply, she largely used organic social media to spread the word about her company, leveraging her background as a filmmaker. Nguyen Coffee Supply's Instagram account, which has more than 56,000 followers is dedicated to educating people on Vietnamese coffee and one of its staples, the robusta bean. 
On her personal Instagram account, where she has over 18,000 followers. Nguyen said there's no concerted strategy. Often, she says her decision about whether or not to post on her personal Instagram often comes down to whether or not she has a breather from work. 
"If I'm in a video saying, cheers and I'm having a cocktail and life looks so great… I'm having a cocktail because I've put out like 5,000 fires all day," she said. 
At times, Nguyen has wondered whether or not she should invest more effort into building her personal social media following.
But she worries about the sustainability of the founder-influencer model, as she wonders how long founders are able to keep up the strict pace of content creation required to grow sales, consistently over the long run. 
"I wonder… will the company become [too] reliant on the founder," she said. She said she tries to tell herself that "you are not the company, the company is not you" though she acknowledges the irony, given that the company is named after her. 
"I think it's so important for me as an operator, and also for the company, to really have boundaries and distinction there. "Because for me –- there were points where I felt like that line was blurred," she said. "If I feel like I'm the company, then I feel like my worth is tied to the company."