Earnings
// February 23, 2023 ■ 3 min read
EBay benefits from ad revenue surge in the fourth quarter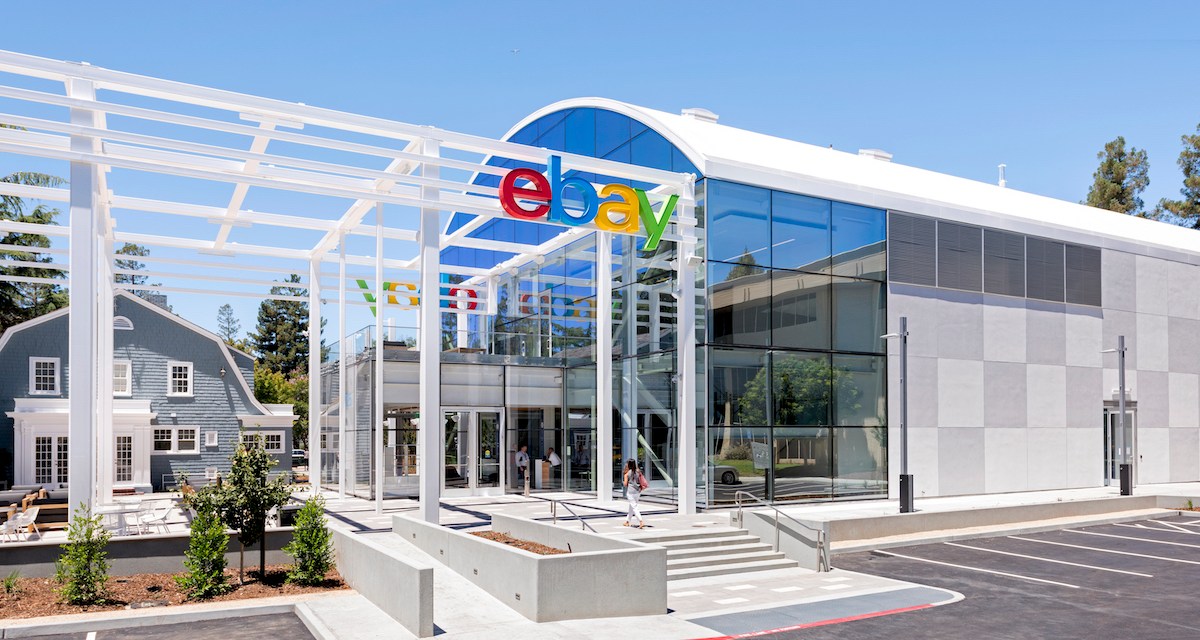 eBay
EBay's ad revenue growth is a bright spot for the company in the fourth quarter, even as core revenue growth dwindles due to worsening macroeconomic pressures.
In the fourth quarter, eBay's ad revenue from first-party advertising products, specifically Promoted Listings, grew 27% to $276 million. Overall ad revenue for the fourth quarter grew 19% at $319 million.
For the three months ending Dec. 31, eBay's revenue and GMV dropped 4% and 12% respectively compared to the same period a year ago. Net income more than halved to $672 million from $1.96 billion in the year ago quarter.
"Our marketplace continues to benefit from innovation in our advertising business, which delivered strong growth in Q4, despite headwinds in the broader digital ad market," eBay CEO Jamie Iannone said.
"Our advertising growth accelerated as we scaled our three newer Promoted Listings products, optimized performance and automated more elements of campaigns," added Iannone during the company's earnings call.
Iannone said eBay will continue to scale its advertising offerings; "We'll simplify and grow adoption of float listings advance, deliver more AI-driven optimization and further expand our ads portfolio."
EBay CFO and senior vice president Steve Priest said, "healthy growth in our newer products, most notably our cost-per-click ads, also contributed meaningfully," to its rising advertising revenue.
The company said more than 2 million sellers adopted one of eBay's ad offerings in the fourth quarter, and eBay exceeded $700 million live Promoted Listings.
For the full year eBay revenue dropped 6% to $9.8 billion, while GMV dropped 15% to $73.9 billion.
David Marcotte, senior vice president of global retail at Kantar, said eBay's ad business in general has benefitted from the rise of retail media.
"How that hits eBay is two-fold," Marcotte said. "One, they have been doing something like it for years, but nothing like seeing other people make money to motivate you to focus. The second is getting more sophisticated in media conversations with their clients which in turn attracts more money," he added.
Marcotte said eBay is very well suited for a market that's revolving around secondhand goods, used goods and resale goods. Roughly 33% of eBay's GMV is made up of old or refurbished items, noted JPMorgan Securities analyst Doug Anmuth. In a note to investors, Anmuth said revenue from secondhand goods offers some potential for value trade-downs that could help ease demand pressure for eBay. In 2022, eBay's marketplace generated $4.6 billion through the sale of refurbished goods.
In the fourth quarter, eBay set up a pop-up Luxury Exchange store in New York City where shoppers were invited to have their jewelry, handbags and watches appraised and exchanged for "closet currency" to purchase authentic items from eBay's top luxury sellers.
Marcotte also said that eBay should ensure its B-to-B side of the business, like sellers in the motors parts and accessories category, continues to bring in the numbers. "I get concerned about B-to-B because that landscape is changing. And it's so uncertain because 30% of manufacturing is coming out of China. So all of a sudden now your B-to-B relationships, which are based on predictable outcomes of contracts, are not working correctly," he explained.
EBay watches these deals closely because, if there is a slowdown, they're mostly concerned about transactions because they're making money off of those transactions, added Marcotte.
"It's making sure the business side of their trade is as robust as it has been for the last couple of years," he said.