Amazon Briefing: Aggregators are shaking up the wholesale liquidation market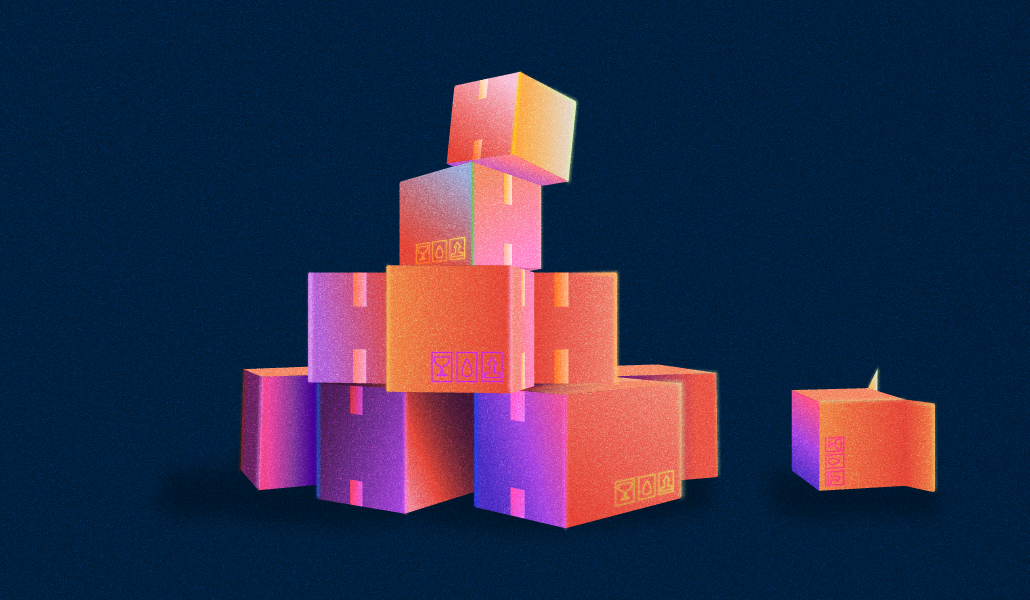 Ivy Liu
This is the latest installment of the Amazon Briefing, a weekly Modern Retail+ column about the ever-changing Amazon ecosystem. More from the series →
This is the latest installment of the Amazon Briefing, a weekly Modern Retail column about the ever-changing Amazon ecosystem. To receive it in your inbox every week, sign up here.
The rise of Amazon aggregators is changing wholesale liquidation — the business of buying excess inventory from brands and retailers and selling them to discount-heavy players like off-pricers.
"We've been around since 2005, and have worked with the major consumer product brands that are primarily driven by brick-and-mortar," said Matt Miller, the chief operating officer at Mac Wholesale. But, he said, Mac Wholesale has found a marked increase in demand from a new source of online business over the last year. "Where it's really shifted is that now you have a lot more excess inventory in the market that was never made with those retailers in mind."
Miller is specifically talking about Amazon aggregators — roll-up companies that scoop up individual Amazon brands to make entire portfolio businesses of mostly Amazon-reliant product sales. According to Miller, business from aggregators has at least doubled; Mac has processed "probably over 1 million units of product over the last six to 12 months [from these businesses]," he said.
In Miller's estimation, this is a sign of the times. "There was that rush when all of the funding was going to all those aggregators," he said. But then, many of these businesses started focusing on margins and top performers and started axing brands and SKUs that weren't proving to be profitable. "[The aggregators are now focusing on] what are the products that are doing well — what should we cut."
Of course, the liquidation industry is nothing new. But individual brands on Amazon have often avoided selling excess inventory to liquidators over fear that they would then be resold on Amazon for a lower price. "Most e-commerce sellers are already on the third-party marketplaces," said Miller. "They also want to protect their brand only, [so they] don't want to see their $20 product sell for $3."
But the rise of aggregators represents a somewhat unique moment for the space. In 2020 and 2021, these roll-up companies raised billions of dollars with the intent of building out robust Amazon-only product catalogs. But then the economy became fraught, and e-commerce growth has flattened. As such, many of these once-cash-flush businesses have begun rethinking their business models.
A recent survey from the Fortia Group found that 90% of Amazon aggregators did fewer than 10 deals last year. That's in distinction to roll-up leaders like Thrasio, which acquired as many as 80 brands only a year prior. With this deal cool off, many of these businesses are rethinking their portfolio as a whole and trying to focus on only the top-selling brands. "As we got into 2022, we were facing a hangover from Covid, that meant like-for-like comparisons for brands became extremely difficult and [there was] less demand for certain categories," Fortia Group CEO Emmett Kilduff previously told Modern Retail.
According to Omar Elitreby — general manager of recommerce at Optoro, a reverse logistics company that owns, among other things, the liquidation platform Bulq — there has been a significant pick-up in liquidation business from Amazon over the last year. But in his eyes, much of that may be attributed to earlier pandemic-related decisions.
"For much of Covid, Amazon had a lot of their liquidation on pause," Elitreby said. "They stopped it for a while and were focused on serving the forward supply chain."
Now, however, a lot of the major players have a backlog of products and are releasing more items to the wholesale markets. "That created more downward pressure on pricing for liquidation," he said.
Miller, for example, said items like high-end camping gear — which historically, people would usually never see on the discount markets — are being liquidated and then shipped out to off-price retailers. He added that bulky items and more seasonal products are being offloaded in higher quantities from these aggregators.
Elitreby echoed Miller's view that historically Amazon sellers avoid liquidation since it will "undercut the pricing." But, in the case of aggregators, "when you have a larger company now and they have investors they need to answer to, they are going to be a lot more margin focused," he said. "What you're likely seeing is a lot more aggregators focus on the bottom line."
Zoomed out, however, these changes represent the ebbs and flows of the liquidation industry as a whole. "This is a very cyclic business," said David Marcotte, svp of cross-border and technology at Kantar. "The cycle just got very strange with the pandemic." That is, in 2020 liquidators were flush with items since brick-and-mortar essentially shut down. Then came inventory crunches, which made many items scarcer. And then brands over-bought in response to record e-commerce sales growth, which made for historic levels of excess inventory.
That being said, things are more or less beginning to stabilize. The fact that aggregators who were once focused on growth first and foremost are now focusing more on their bottom line is, in some sense, a return to normalcy. "It's still the same cycle," said Marcotte.
Still, some areas of the business may be changing. For one, Miller says more premium items are entering the liquidation market. "You're seeing products in the closeout market you haven't seen before," he said. A lot of the Amazon businesses are trying to make middle- to top-tier products to compete with bigger names. "They're pushing these better products in more exciting categories from these not-as-known brands into the off-price category."
Amazon news to know
Amazon has spent years trying to expand its drone delivery, but has many regulatory and demand hurdles in the way, CNBC reports.
Amazon may be doing away with its exclusivity deal with electric van maker Rivian, according to the WSJ.
Is Amazon's ad business actually about advertising? Or is it about marketing? Benedict Evans goes deep into how the growing program works.
What we've covered
Want to discuss this with our editors and members? Join here, or log in here if you're already a member.