Why Canada is a tough market to crack for U.S. retail giants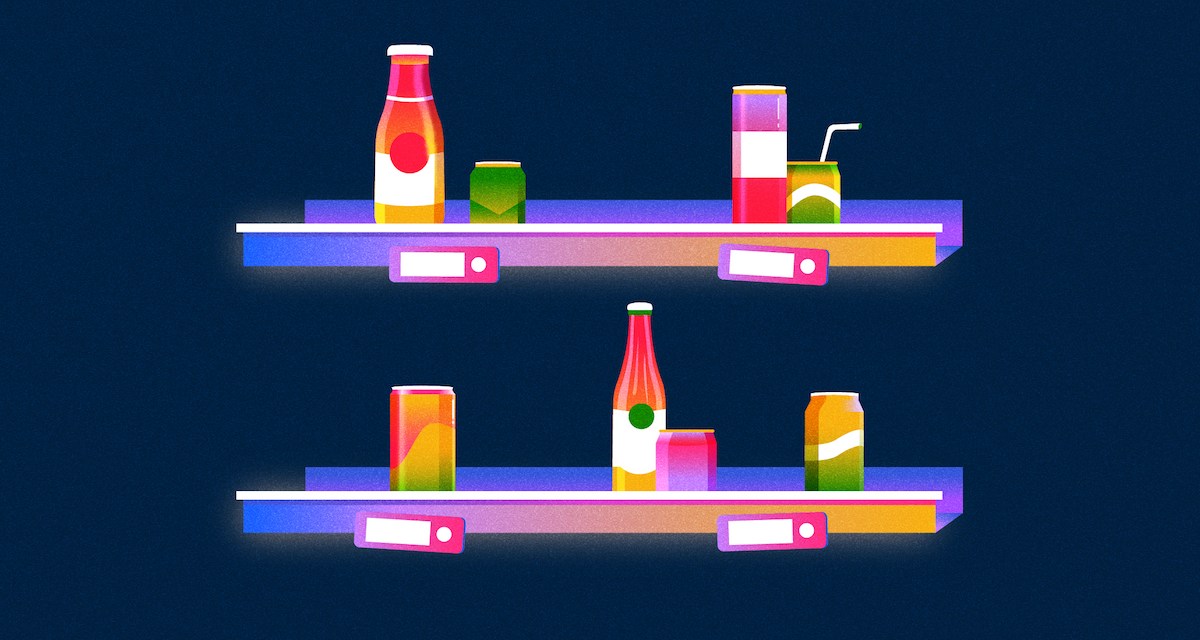 Ivy Liu
Retail giants in the U.S. have a bone to pick with the Canadian market.
Big-box retailers can't seem to replicate the success they have in the U.S. and are beginning to abandon their operations in Canada. Department store chain Nordstrom earlier this month announced that it will be winding down its operations in Canada because it's not seeing a "realistic path to profitability." Home improvement retailer Lowe's, on the other hand, has opted to sell its Canadian retail business to private equity firm Sycamore Partners in an agreement worth $400 million in cash. Court filings in February indicated Bed Bath & Beyond's Canadian operations will soon go out of business after the retailer raised cash to dodge bankruptcy. 
It's no surprise that retailers are interested in the Canadian market due to the market share potential. Retail sales in Canada rose 0.5% in December from the previous month to 62.12 billion Canadian dollars ($45.41 billion), according to statistical office Statistics Canada. Despite the resources some of these retail giants have, they haven't been immune to supply chain costs, logistical problems and competition.
"A lot of these companies think of Canada as one more state. They don't think about Canada being a different country," said Suzy Davidkhanian, vp of content for retail and e-commerce at Insider Intelligence. "But the truth is there are so many barriers to entry in Canada."
Roadblocks to Canada
Despite being neighboring countries, transporting goods from the U.S. to Canada is not as simple as it might seem.
Simon Chamberlain, CEO of Harrow and Green USA, said that shipping products from the U.S. to Canada can be more expensive and complicated than shipping products to the U.K. and other European markets. Chamberlain said his company helps retailers bring products from the U.S. to other markets and is a supplier to Nordstrom's full-line stores in Canada.
For example, one of Canada's packaging requirements is that all labels have to be bilingual in English and French. Canada also uses the metric system as opposed to the commonly used imperial system in the U.S., which means the net quantity declarations must be stated in metric units. A business number from Canadian authorities is also needed to ship products to Canada on a commercial level, which took weeks to acquire during the height of the pandemic, Chamberlain said.
"I find Canada, strangely enough, more difficult and more expensive in terms of paperwork and generating all of that than sending products to Europe or the U.K.," Chamberlain said. "If you're supplying 100 stores in the U.S., you can adapt your packaging across those 100 stores, but when you're working with five or six doors, that's an expensive project."
Because the majority of products in the U.S. are sourced overseas, Chamberlain said each of those harmonized tariffs needs to go down on commercial invoices. Shipping costs, although much lower than during the height of the pandemic, remains inflated, he added.
Brad Jashinsky, director analyst at research firm Gartner's marketing practice, said that while big-box retailers often have massive distribution networks in the U.S., the same is not true in Canada. Without a strong distribution network in Canada, U.S. retailers end up driving prices higher and keeping shelves stocked could take longer. For example, when retail giant Target was operating in Canada for two years until 2015, consumers often complained about out-of-stocks and products being more expensive than the firm's stores in the U.S.
"Some retailers have tried to pass on those higher prices to Canadian consumers, and they noticed that," Jashinsky said. "If you bring those prices down, your profitability is going to be impacted. So it's a double-edged sword. Even for some of the best retailers out there, it takes a long time to be profitable in a new market." 
The numbers not adding up
Retailers, however, were more focused on the potential profit opportunity. But not all retailers have the means to take on losses for years in the hopes of one day being able to see returns.
Nordstrom entered Canada back in 2014 and had 13 stores in the country, but the market only accounted for less than 3% of the company's total sales, CEO Erik Nordstrom said during a call with investors and analysts in March. The company expects to get hit with a $400 million decline in total net sales due to its departure from Canada. 
"We entered Canada in 2014 because we believed it presented a compelling opportunity, and we are grateful for the many customer relationships we have built over the years," Nordstrom said. "Despite our team's best efforts, including multiple initiatives to improve our outcomes, our Canadian business has not been profitable."
Lowe's is also cutting its losses. Lowe's CEO Marvin Ellison said in an announcement that the sale of the Canadian retail business would help in "simplifying the Lowe's business model." The business represents 7% of its full-year sales outlook in 2022. The company announced that it is opening its first store in Canada in 2005 and operates under its namesake banner, Rona, Réno-Dépôt and Dick's Lumber.
When retailers get into financial trouble, it becomes more challenging to support unprofitable overseas ventures. As Bed Bath & Beyond struggles to stay afloat, its Canadian operations will soon close down, according to filings with the Ontario Superior Court of Justice. The company has 54 namesake and 11 BuyBuy Baby locations in Canada.
Additionally, Insider Intelligence's Davidkhanian said that U.S. retailers also have to compete with Canadian retailers that locals already know and are loyal to. Nordstrom, for example, would be competing with luxury department store chain Holt Renfrew, which has been around since 1837, and Hudson's Bay, which was founded in 1670.
Davidkhanian said that locals have a lot of "Canadian pride and loyalty" for businesses. "In the end, if you don't understand the market that you're falling into, then you're gonna lose."
Not all U.S. retailers who come to Canada leave with losses. Walmart Canada was established in 1994 and now operates over 400 stores in the country. Davidkhanian said Walmart's long-term investment and value offering boosted its appeal with Canadian consumers. In 2021, Costco was voted as Canada's most respected grocery/food retailer over Canadian grocers like Loblaw Cos., according to a survey conducted for Dart Insights and Communications by pollster Maru/Blue.
"You got to understand your value proposition and get it right," Davidkhanian said.