Amazon Briefing: 2023 is 'the year of survival' for aggregators as deal flow slows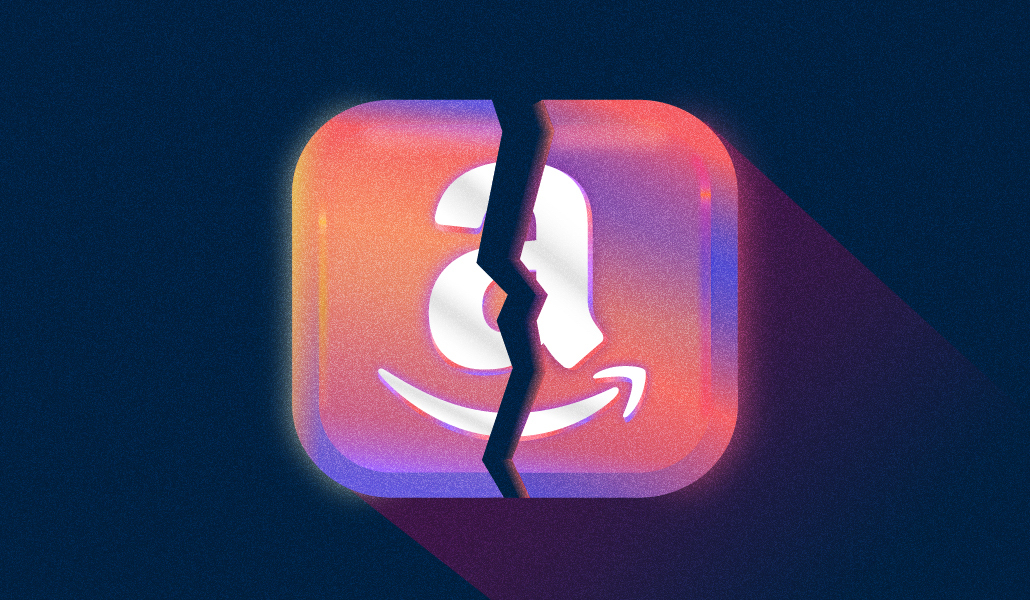 Ivy Liu
This is the latest installment of the Amazon Briefing, a weekly Modern Retail+ column about the ever-changing Amazon ecosystem. More from the series →
This is the latest installment of the Amazon Briefing, a weekly Modern Retail column about the ever-changing Amazon ecosystem. To receive it in your inbox every week, sign up here.
In 2022, as the Covid-induced rise in online shopping waned, aggregators found it more challenging to manage their brands successfully due to inflation, other increased costs and declining demand for certain product categories.
A Fortia Group survey of 35 buying firms showed that about 90% of aggregators did fewer than 10 deals in 2022. One in every three aggregator firms found the pace of deal flow dropped by 50% last year compared to 2021, the survey showed. The average sale price of an Amazon business has shifted, with over 30% of aggregators closing deals between $5 million and $10 million in 2022, according to the poll, which included 67% FBA aggregators with an e-commerce focus.
Amazon aggregators raised just over $16 billion in funding over the past few years, but they have also faced a myriad of challenges. Record-high inflation and a potential recession led to a market correction as valuations of aggregators dropped last year. There has also been a softening in consumer demand due to other increased costs across the supply chain. Analysts anticipate significant consolidation in this market as survival becomes crucial. Aggregators, meanwhile, are trying to put a positive spin on the environment by saying that they are acquiring fewer but higher-quality brands, for cheaper — compared to the heyday of the aggregator boom.
"At a very high level, 2021 was the year of M&A, 2022 was the year of operations and 2023 is the year of survival for most aggregators," said Fortia Group CEO Emmett Kilduff. "As we got into 2022, we were facing a hangover from Covid, that meant like-for-like comparisons for brands became extremely difficult and [there was] less demand for certain categories," he added.
Ahead of a potential recession, Fortia Group's study found that aggregators expect to close fewer but bigger deals in 2023. Additionally, more than 60% of aggregators surveyed said they will focus on fewer categories. For aggregators, the top target categories for acquisition will be led by wellness and beauty, pet and home goods in 2023, the survey noted, because these products were seen to have steady demand, high repeat customers and healthy margins. 
According to Kilduff, growing inflation and rising interest rates were to blame for the fall in both worldwide and e-commerce M&A last year. "In the end, it's all about operations. Yes, M&A gets you the brands, but that's not where the secret sauce is," added Kilduff.
Kilduff said it will be harder for formidable players like Thrasio, which acquired over 80 brands in one year, to make money. "The earlier aggregators will be more focused on survival. And some will go to the wall. Capital markets are incredibly tough right now, whether it's equity or debt, some of them won't be able to raise funding and will go to the wall or merge with other aggregators," he added.
Last summer, as aggregators reset their expectations in response to cooling demand, Thrasio was among the companies that was hardest hit. It reduced its deal flow and started cost cutting. In May 2022, Thrasio said it was laying off about 20% of its staff that works in its marketing, creative and brand operations teams amid a slowdown in growth.
But Kilduff added that, "it's not all bad news," as smaller rivals have become more diligent and have acquired fewer brands. Kilduff lauded players like Gravitiq, Cap Hill Brands and Heroes, because they had consolidated their efforts and switched to operating in fewer categories.
Foundry Brands is another example of an aggregator that says its strategy will be to focus on quality over quantity. The company has acquired fewer than 10 brands in total since its inception in 2021. "We never got caught up in doing dozens of acquisitions in 2021. And so, we are not coming down from a huge base of some of the other groups," said Matt Rhodes, co-founder and chief financial officer at Foundry Brands.
To date, some of the businesses Foundry Brands has acquired include businesses like Supply, a personal care brand for men and home goods brand Craft & Kin. Foundry Brands is not just an "Amazon pure play business," but also acquires DTC brands like Supply.
"It is brands that work really really well on DTC and multi-channel, which is also how our business is built," he said.
Longterm, Rhodes said that Foundry Brands' ideal portfolio size is 20 to 30 brands — a far cry from the dozens of businesses acquired by an aggregator like Thrasio. Rhodes added that there has been, "a pretty significant correction, with valuations probably down 40% versus where they were at before." But, he believes that there is a strong market for high-quality businesses, which will continue to sell.
"It's incredibly challenging to manage and grow businesses. And so picking a few that are amazing brands and really investing into those brands is the way to go. I think the rest of the e-commerce consolidation industry is waking up to that a little bit," added Rhodes.
Amazon news to know
Amazon has officially closed its deal to buy One Medical.
Some Amazon workers may get paid up to 50% less in 2023 as the e-commerce giant's stock price has been in a prolonged slump.
After CEO Andy Jassy said corporate workers had to return to the office three days a week, almost 14,000 employees joined a Slack channel urging Jassy to reconsider the mandate.
What we've covered