How Shein and Temu are approaching expansion beyond the U.S.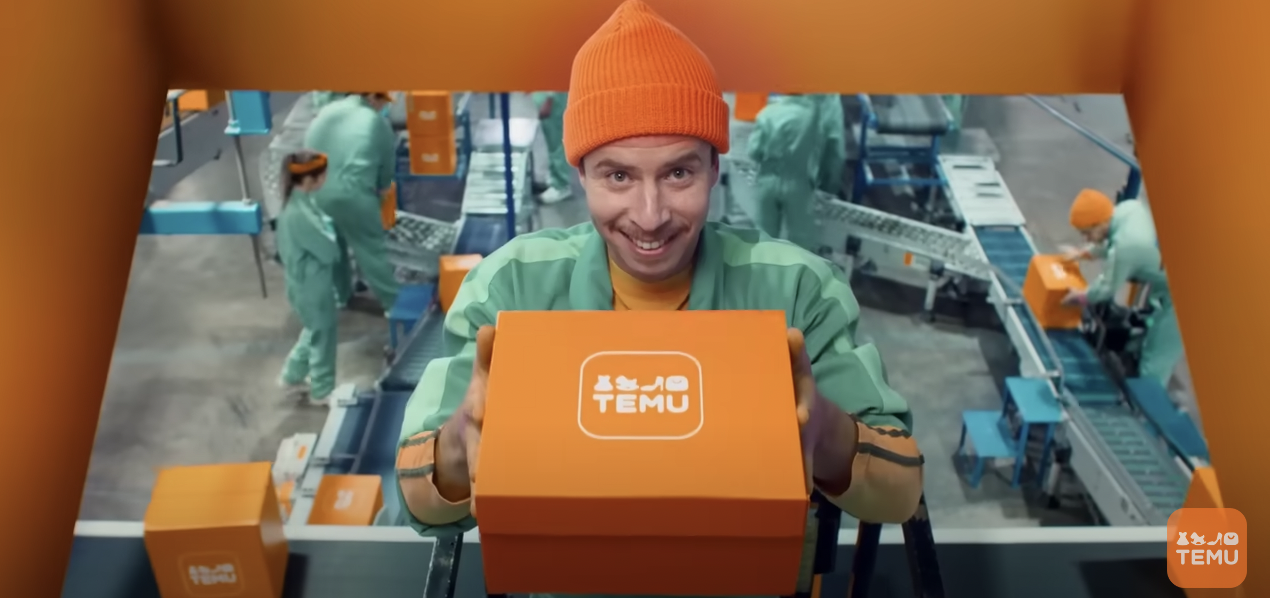 Temu/Youtube
Get news and analysis covering the modernization of retail and e-commerce, delivered to your inbox daily. Sign up for the Modern Retail Daily Newsletter here.
Chinese-linked e-commerce giants Shein and Temu are rapidly expanding their international operations to markets like Australia, New Zealand and Latin America.
Shein is actively hiring for multiple positions in Mexico, Brazil, Belgium, Ireland and Turkey according to job listings on professional networking site LinkedIn. For example, the low-cost fast fashion retailer is looking for a head of marketing in Brazil, a business hunter in Mexico and a marketing coordinator in Ireland. Meanwhile, Temu — which is headquartered in Boston and owned by Pinduoduo parent company PDD Holdings — is reportedly expected to begin operations this week in Australia and New Zealand. The South China Morning Post reported that Temu will waive commission and guarantee costs for sellers part of the launch. The report added that shoppers in Australia and New Zealand will be able to purchase items featured on Temu's U.S. site.
Shein and Temu have slightly different business models and histories but both have followed a similar trajectory. That is, they are both trying to build a business centered around giving shoppers access to a lot of low-priced goods through an app. And, they are spending heavily on marketing to build their brand awareness in as many markets as possible.
Shein, founded in Nanjing in China's Jiangsu province in 2012, first introduced its shopping app on Apple's store in 2014, and in 2015, it changed its name from SheInside to the shorter Shein. The shopping site is synonymous predominantly with cheaply-sourced fast-fashion at incredibly low prices. Last year, the company was valued at $100 billion and employs about 100 people. In 2021, Shein surpassed Amazon in terms of shopping app downloads from U.S. stores.
Separately, Temu — which launched in the U.S. in September last year — like Shein, doesn't need local infrastructure. Temu allows Chinese vendors to sell to shoppers and ship directly to them without having to store products in U.S. warehouses. Founded in the U.S., Temu has an office in Boston.
Temu and Shein's move to expand to more countries comes at a time when growth in China is sluggish. China's economy grew by 3% in 2022, the second-lowest rate in at least 40 years, according to data released last month. Analysts tracking Chinese e-commerce said Temu and Shein are somewhat following the geography of Amazon's international expansion. One expert said Temu's business model might shift more towards replicating its success in China by focusing on social commerce oriented community group buying. Meanwhile, Shein's attempt to expand to more countries comes at a time when it is facing more scrutiny for its sustainability practices in the U.S.
"Both see themselves as trying to support the Chinese economy and Chinese manufacturers by bringing more Chinese products overseas and expanding China's business influence globally by selling low cost goods to consumers," said Sky Canaves, senior analyst, retail & e-commerce at Insider Intelligence. "So they're really tapping into this demand for low cost goods at this time when inflation in different parts of the world is really top of mind among consumers. And their consumers are looking very closely at their budgets and looking to save money as much as they can," added Canaves.
Temu, which ran an expensive ad in the U.S. during the Super Bowl, will likely continue investing heavily in marketing as it enters new markets, said Canaves.
Jason Goldberg, chief commerce strategy officer at Publicis said companies like Shein and Temu are getting a taste of success for a business model that hasn't historically worked. "The role of China in Western commerce 20 years ago was anonymous factories that made stuff that U.S. retailers resold. In the last five years, a lot of the factories have been able to sell directly to U.S. consumers through marketplaces like Amazon."
"And then, in the last couple of years, we've particularly seen Shein be able to build a brand and sell directly to Western consumers. And, again, early success in the last three months from Temu. So, I think those early successes tell both of those brands like their formula makes it possible for them to build a direct brand and have a direct relationship with global consumers in other markets," added Goldberg.
Shein's next phase of evolution is going to be expanding into more of a marketplace type of business. Last November the company hired Jessica Liu, a former Alibaba veteran, "who has deep experience in international e-commerce marketplaces," said Canaves.
Shein has been building teams in some countries to manage localized initiatives, said Juozas Kaziukėnas CEO of Marketplace Pulse. "In Argentina, that's onboarding local brands. In the U.S., that's managing U.S. warehouses and other tasks. In Turkey, that's managing local manufacturing," he wrote in an emailed response.
Goldberg said both companies have grown quickly through aggressive investment in digital marketing and social commerce. "And so you'll see both of them hiring a lot of people around influencer marketing and social commerce," he added.
Shein is also looking for brand partners to work with in Europe to "possibly soft launch a marketplace there," said Canaves.
The fact that these businesses are connected to China will give rise to security, data privacy and national security issues similar to those raised in relation to TikTok, Canaves pointed out. "I think there is potential for a lot more scrutiny on them in that respect as they grow and become more popular," added Canaves.