How Amazon sellers are getting Silicon Valley-ified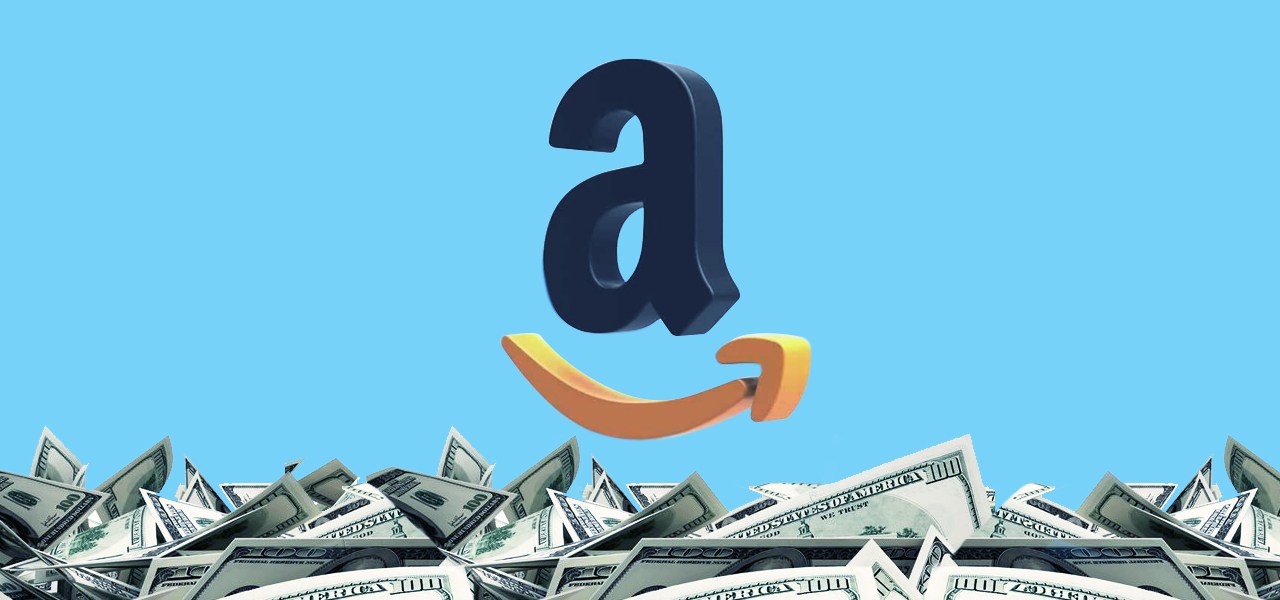 Ivy Liu
A short-lived sickness led to Keith Richman's million-dollar idea.
In 2018, the entrepreneur — who sits on the board of companies like Grubhub — started ordering immunity-boosting supplements on Amazon. While perusing the offerings, he began to wonder about the businesses behind these pills — so he started reaching out to the sellers. When one told Richman that he'd just sold his Amazon business to a larger company that specializes in acquiring Amazon products, Richman was intrigued. 
"That led me [down] a rabbit hole," he said. 
Then, the idea of Amazon flipping — acquiring the rights to successful Amazon products, redesigning the product pages, investing in new fulfillment infrastructure and scaling up sales — was relatively untested. Only a handful of smaller companies, most notably Empire Flippers, had ever really done it. But Richman thought it could become the next big thing. A year later, he and a business partner, Charlie Chanaratsopon, bought their first Amazon small business.
Their company, Boosted Commerce, has since raised $87 million. Richman has become part of a ballooning industry of Amazon seller acquisition companies, also called seller "rollup" companies. A flurry of them launched in 2020 — including Heroes, Perch, Heyday, SellerX and Razor — and they raised close to $1 billion in capital. The biggest player, Thrasio, has closed nearly $400 million in investments since it entered the space in 2018.
Most tech startups hope to raise lots of money, scale fast and either get a buyout from a major corporation or go public. Increasingly, those same options are becoming available to Amazon sellers. This summer, electronics company Anker became the first Amazon-native company to IPO. At the same time, hundreds of sellers have taken deals from acquirers. With this, online merchants are entering a new, more competitive realm — and a homogenous business playbook is emerging. As investors try to standardize and replicate marketplace success, the look and feel of a successful Amazon product — and the profile of a successful Amazon seller — begin to change. With more money flooding the market, bit by bit, the differences between products on Amazon are falling away. 
Amazon's third-party seller growth
In November 2000, when Amazon first opened up Marketplace — its platform for third-party sellers — the e-commerce platform promised that the new system would bring customers a wider "choice of products" from a unique set of vendors. Selling on Amazon would become the new small business.
Today, third-party sellers account for more than half of all sales on Amazon and contributed $20.4 billion to Amazon's overall $96.1 billion 2020 third quarter revenue. But looking at the top sellers on the Amazon Marketplace, they are anything but small. One of Amazon's top third-party vendors, Pharmapacks, made $250 million in revenue in 2019.
Now, ancillary services are forming to ride this wave. So far, most of the capital entering the Amazon Marketplace has focused on buying out successful Amazon sellers. But a small pool of companies are beginning to invest in merchant growth, becoming the Amazon-selling equivalent of venture capitalists. 
In prior years, to get their businesses off the ground, Amazon sellers often tapped into their own savings, raised money from family and friends or — in rare cases — took cash from small-scale lenders. Some e-commerce lenders, like SellersFunding, have operated for several years, offering small amounts of money — from $10,000 to $500,000. 
But new Amazon seller funding models are becoming major businesses. In November, Thrasio backed an Amazon-seller-focused venture capital firm, Yardline, which is starting out with $10 million in its coffers. Another new entrant, AccrueMe, invests in Amazon sellers in exchange for a temporary profit-share of between 5% and 25%, until the seller can pay the company back. Despite having made less than 30 investments so far, according to the founders, AccrueMe has raised $100 million to put toward future cash infusions for Amazon sellers — all of it from a New York City hedge fund that AccrueMe declined to disclose.
Compared to the existing lenders on Amazon, which focus more on quick profits, AccrueMe is about scale. "Ours is for people who are like, things are great, if I only had more money I could make even more money," cofounder Eric Kotch said.
The new playbook
Most acquirers offer sellers the same deal. They'll take control of top-selling Amazon products from smaller third-party sellers in exchange for a buyout, usually in the high six figures or low seven figures. Then they add those products to their massive portfolios, and they tap into their financial resources to turn them into veritable hits.
Richman has a team of employees that scans the Amazon Marketplace in search of products that Boosted could add to its portfolio. The company has a scorecard system that calculates how likely a product is to see future growth — based on the rating, the number of reviews, the length of time a company has been in business and the overall sales trend.  
Each acquirer takes a different approach to brokering deals for third-party goods. Thrasio previously told Modern Retail that the company shies away from perishable goods like food; meanwhile, Richman said that Boosted is looking to strike more food deals.
Although most acquirers are concentrating their efforts on Amazon sellers, Richman said that Boosted has already started looking seriously at sellers on other platforms, including on Shopify and Etsy. "We've definitely looked at a lot of Shopify businesses, and have made offers on some," he said.
AccrueMe, meanwhile, looks to invest in Amazon sellers who have been around for at least six months, who are profitable, have a registered LLC and are "looking to grow," said co-founder Don Henig. The company would consider any Amazon seller that has a gross revenue between $10k and $500k, he said, but "our sweet spot is $20 to $30k."  
Zoomed out, all of these companies are creating a Silicon-Valley-esque ecosystem on Amazon. Taking an AccrueMe investment, said Henig, "is a great step for them to do before they sell to a Thrasio."
A changing Marketplace
These growing ancillary businesses have real consequences for both sellers and consumers. Seller acquirers and VCs tend to use similar tricks for finding and optimizing products — including redesigning product pages, reshooting product photos, adding keywords and so on. 
"I worry about what the Amazon Marketplace is going to become with all these copycat mass market products," said Kiri Masters, founder of Amazon seller agency Bobsled Marketing.
If these acquirers do become the norm, Amazon products might become optimized to the point of indistinction. "I'll be looking for an aroma therapy diffuser, and the first ten results look exactly the same," said Masters. "Where's the innovation going to be coming from?" She added, "They're all just copying each other in this SEO circle jerk."
For consumers, that might turn the Amazon Marketplace — and especially the products that the Amazon algorithm indexes the highest — into a uniform canvas.
The Amazon sellers behind those products might look more and more homogenous, too. Right now, only 37% of Amazon sellers make a full-time income off the platform, according to JungleScout. But Christopher Piehler, a law student who recently sold a #1 ranked bike rack to a German Amazon acquirer, said that he thinks the window is closing for hobbyist-minded sellers like him.
"The time for amateurs to start on Amazon and grow that fast seems kind of over," he said. As money floods the Amazon selling space, he said, selling is becoming increasingly professionalized — and it might be more and more difficult for curious sellers to stumble into a bestselling product without extensive funding behind them. "Young people like us that don't plan on doing this seriously, just doing this as a side hustle, we don't really think that would work anymore," he said.
Acquirers and VCs focusing on Amazon sellers see it differently. "Prior to now, the focus was on sales. It was on, how big can you get from a sales standpoint?" said AccrueMe's Henig. Companies like AccrueMe, he said, are pushing sellers to focus more on turning actual profits as they grow. "Now we're able to help these sellers change their focus from gross sales to making more money, having a greater profit," Henig said. "That's a big change that's happening in the industry."
As venture capital into the Amazon ecosystem balloons, it might threaten to reproduce the worst impulses of Silicon Valley — where companies can raise multi-million-dollar valuations before figuring out a business model. But AccrueMe believes that Amazon's Silicon-Valley-in-micro will be much more meritocratic. "You're adding now a payoff for them or a reward or a growth trajectory," said Kotch. "Let the cream rise to the top."