Why jewelry brand Verlas is reinvesting in Pinterest advertising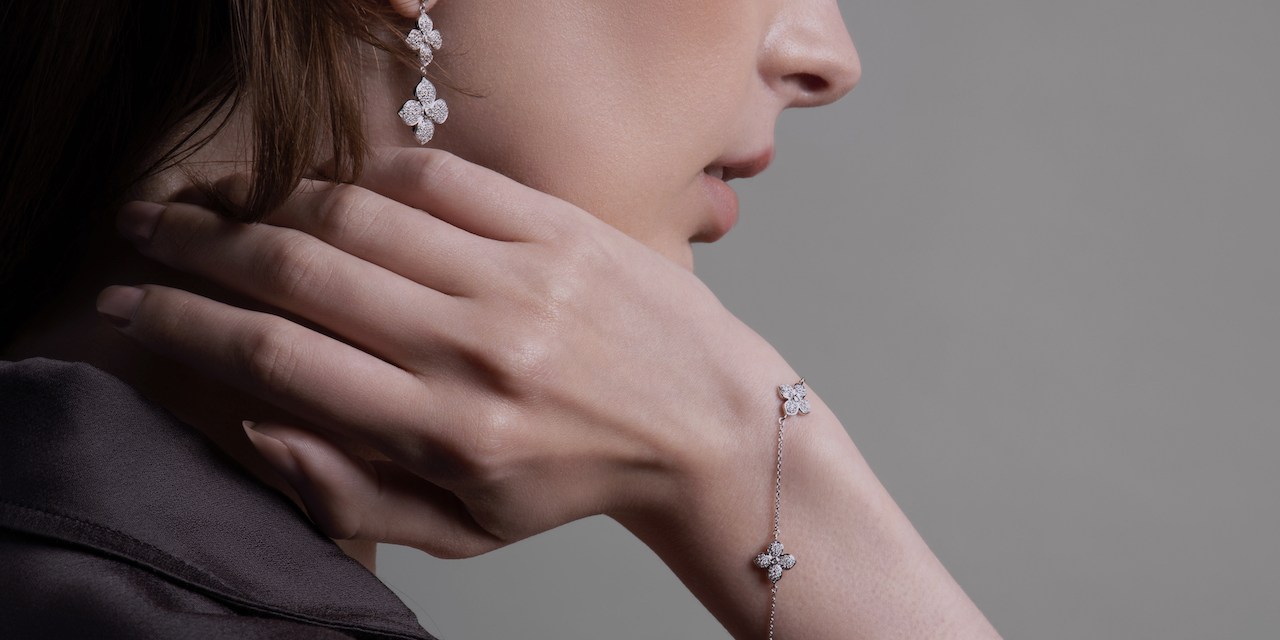 Verlas
As e-commerce brands try to diversify advertising tactics beyond Meta, they're giving some oft-overlooked marketing channels like Pinterest another try.
Just when jewelry brand Verlas was about to close shop on Pinterest ads, the company decided to test out a different advertising strategy on the platform. Now, Pinterest is Verlas's second largest converter, next to the company's newsletter — which now drives 40% of Verlas's annual revenue. 
Verlas used the 2022 holiday season to revisit testing different types of Pinterest campaigns. According to Verlas, the company found success with Pinterest once it started tailoring its creatives to high-income male customers, who were using Pinterest to look for gift ideas. With this, Verlas has been able to run retargeting campaigns, direct mailers, and email campaigns to help convert this new audience. Re-investing in Pinterest, according to the company, not only helped increase average order value by 20% year-over-year. It also helped increase Verlas's male customer base. 
Verlas co-founder Nidhi Dangayach said that back in September 2021, the company was working with two marketing agencies that had fairly traditional advertising strategies, mainly tied to Meta. At the time Verlas — founded in 2019 — was running some Pinterest campaigns, but wasn't seeing major returns from the channel.
"I was ready to give up on Pinterest," Dangayach said. "But when we shifted focus to channel diversification in light of Meta changes, we decided to test it again."
The main goal, Dangayach said, was prospecting new customers and filling the top of the funnel. "Soon after, we saw Pinterest performing 4x more than Meta," she said. Pinterest also has favorable CPMs for the company, at around one-sixth that of Meta.
Dangayach credits the results to the nature of Pinterest's audience. "We can target a very engaged audience on Pinterest since the platform is intent and discovery-based, where people seek product inspiration," she said.
The holiday shopping season — Black Friday through December — is the highest gifting period for Verlas, followed by Valentine's Day and Mother's Day. So, Verlas decided to test a few different campaign iterations throughout the holiday season and leading up to Valentine's Day, to see what worked during its busiest sales season. 
For Black Friday/Cyber Monday and throughout the end of the year, Verlas's Pinterest campaign heavily promoted the brand's tiered sales discounts. "We mostly focused on featuring pieces like layered necklaces and stud earrings," Dangayach said. These trendy styles are typically used to reach young female customers for Verlas.
But, "to our surprise, over the holidays we saw an increase of male customers," she said. Between Black Friday weekend and the end of December, male shoppers made up 55% of Verlas's total customers, compared to 33% during normal sales periods.
Additionally, much of the demand from high-income men. "Until now, we were targeting a more general audience of 25-plus shoppers," Dangayach said.
So leading up to Valentine's Day, the company increased spending to target more male shoppers, from 30% to 45%, Dangayach said.
Another surprise from the tests was the types of items this new audience is interested in. For example, Verlas's La Fleur collection had launched nearly two years ago, but only picked up steam in December from the newly-arrived audience. "The collection accounted for 15% of Q4 revenue, and a blended ROAS of $1,800," Dangayach said. 
With the new, higher-spending customers in mind, Verlas also started pushing big ticket items – such as bracelets and engagement rings – to male shoppers across social media channels. 
To this point, Verlas's creatives were tailored to cater to male shoppers who were looking for gift ideas, and trying to weigh the benefits of purchasing from various brands. For example, one of the brand's top performing pins over the Valentine's Day shopping period was the promotion of Affirm financing. "We were pushing higher priced gift ideas and accompanying landing pages to reflect it," Dangayach said. Another popular pin is a 3D GIF showing Verlas's customization service, Dangayach added.
Despite Pinterest's limitations as a marketing channel, a number of brands continue to utilize it for brand awareness. Canadian furniture brand Sundays, for instance, has been using the platform to establish its name among international shoppers in the past six months.
Andrew Lipsman, principal analyst for retail and e-commerce at Intelligence Insider, said that Pinterest remains a valuable tool for online brands — despite its struggles to attract big advertisers over the years. 
"What's inhibited its growth is the lack of measurements of effectiveness and conversions," Lipsman said. However, he added that the search-geared platform "remains undervalued because the context of its use is very strong, especially for users looking for inspiration in high value categories like furniture." 
Going forward, Dangayach said the company will prioritize growing its top two channels — Pinterest and newsletter email marketing — alongside newer testing grounds like user-generated content and affiliate marketing. "We will also continue to scale our high-income audiences across genders, especially during gifting periods," she said.
However, Dangayach said that figuring out a new set of advertising channels, including Pinterest, requires a lot of testing. "We test, scale or kill campaigns as quickly as possible, sometimes within two days if they're not working," she said. For example, Dangayach noted that not all Pinterest tools have worked for Verlas, especially when it comes to bringing users to its website. 
"We tried shoppable pins in the past — we may try them but not right away," Dangayach said. "The more we see our audiences evolve, the more campaigns we'll test and apply to other channels."