Amazon Briefing: 1P vendors feel trapped by Amazon's continued pursuit of profit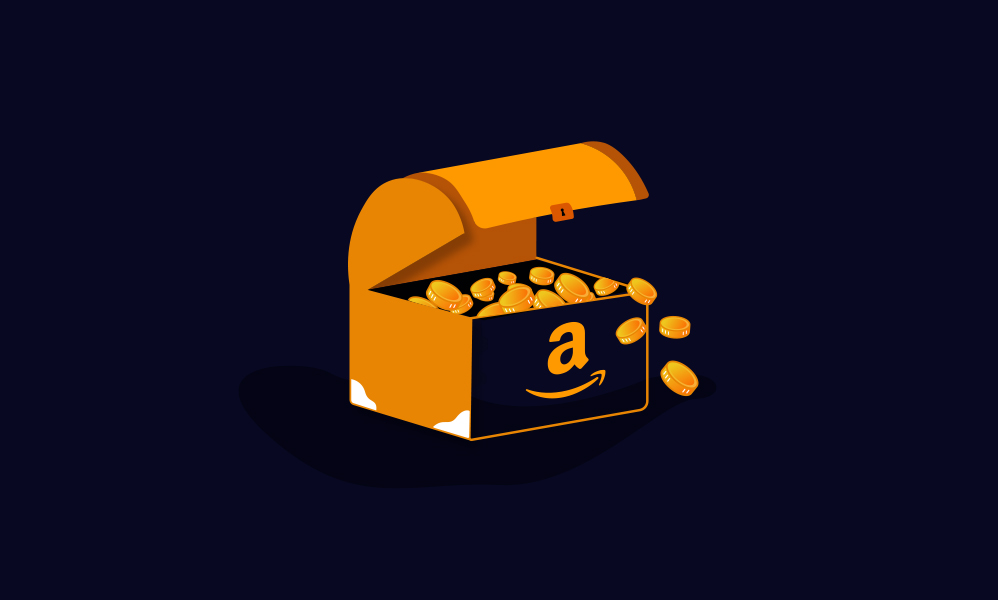 Ivy Liu
This is the latest installment of the Amazon Briefing, a weekly Modern Retail+ column about the ever-changing Amazon ecosystem. More from the series →
Profitability was the word du jour (or, du trimestre) at Amazon's recent earnings, held last week. And this margin-obsessed quest continues to seep into the world of 1P vendors.
Multiple Amazon insiders say the e-commerce giant is increasingly taking a harder stance on vendor profitability than they've seen in recent memory — essentially forcing every brand to have the best margin profile possible in order to receive purchase orders. If not, they risk having products cut. Indeed, one consultancy said at least five of its clients have had products suppressed entirely — meaning it stopped buying any new inventory — because Amazon was unhappy with profitability. What's more, some say Amazon is becoming more systematic with its enforcement of vendor rules, leading brands to have fewer choices while Amazon pares down its list of products it's buy wholesale.
"Brands are already getting emails from their vendor manager," said Martin Heubel, a former Amazon employee who now consults with 1P vendors, "saying, 'Look, you are off track.'" For these brands, Amazon sets a target net margin. If a brand is below this — say, a product is at 32% net margin rather than the Amazon-set 35% — Heubel said that Amazon is turning off those specific ASINs.
This isn't a new occurrence — indeed, as Modern Retail reported last January, profitability was the repeated mantra by vendor managers at the beginning of this year. But, many of these brands aren't in current negotiations for new contracts just yet. "It's happening earlier than usual," said Heubel. "Typically, Amazon uses it as a positioning tactic before negotiations." It seems this early crunch may be a way to try and force even better terms for 2023 POs, Heubel added.
It's creating a crisis for many brands — especially those that haven't been scrutinizing their balance sheets. "The way [Amazon is] working with vendors and taking a hard stance," said Greg Porlier, the head of Baros International, a firm that works with 1P Amazon brands, "a lot of the smaller guys are getting squeezed out."
What's more, Porlier said, Amazon seems to be more ravenous with incurring fees — especially to brands that aren't hitting profitability targets. "We are finding an uptick in certain chargebacks," he said. "As ASINs expire, they are getting hit." These include fees related to brands shipping products in their own containers (knowns as SIOC) as well as shortage claims.
These two issues aren't exactly the same, but they point to a similar systemic development. Amazon is getting bigger — expanding its footprint and receiving more packages than ever before. As such, it's making sure to automate and scrutinize every element it can to make sure it can reap as much profit as possible.
For many brands that once relied on 1P, this has led to them to think about re-strategizing the assortment they sell on the platform. For example, if a product is deemed unprofitable by Amazon, thus the company doesn't make another purchase order, some brands have opted to put those SKUs on the third-party marketplace. Or, if a company wants to sell a seasonal one-off item, it may opt to put it on the 3P marketplace rather than relying on a bulk purchasing order from Amazon that takes months to get live.
But brands and agencies say that Amazon is increasingly enforcing this often-overlooked rule that sellers can't be on both platforms.
For as long as Amazon has had a 1P offering, brands have tried to figure out the best route to take. Increasingly, companies have tested out a hybrid approach — having some products being sold through its vendor program and others available on the third-party marketplace. Though 1P brands are not supposed to also have availability on 3P, many sellers have been able to toggle between the two under Amazon's radar.
That, however, seems to be changing. Over the last six months, said Fahim Naim, head of Amazon at Advantage Unified Commerce, "Amazon is increasing their enforcement of these standards of selling on Amazon." What he's observed is more automatic takedowns of 1P brands trying to list products not available via wholesale on the third-party marketplace.
The nature of these takedowns, Naim said, is notable. Historically, Amazon's 1P and 3P managements have been siloed — essentially two different teams often vying for similar businesses. As such, it was relatively easy to go hybrid so long as a brand isn't selling the same product via both methods or is a large brand selling over $10 million of goods on 1P. But Amazon seems to be implementing a more systematic and automated approach — if a brand lists a product on the third-party marketplace, some report receiving automated alerts telling the companies to reach out to their vendor managers.
It's a difficult situation because many brands have their products sold on Amazon's third-party marketplace from other sellers. But if Amazon detects that the brand itself is trying to participate — and it already works on the 1P side — it's more likely Amazon will take down the listing. "It's not like they are blocking all 3P sellers," Naim said. "It's just yours," meaning the direct brand that already works with Amazon's vendor team.
Put together, these issues are a sign of the times. At its earnings, Amazon said its operating profit increased by 3 percentage points this quarter compared to the year prior. At the investor call, executives touted increased profitability in nearly all of its units. "Third-party unit mix increased to 60% during the quarter, the highest level we've ever seen, and we're continuing to see good growth in the number of sellers and the unit sold per seller," said CFO Brian Olsavsky. "We're making steady progress on improving our worldwide stores' profitability."
The take-home from brands was clear: the company is looking to lower costs because investors want pure profits. As part of this endeavor, Amazon expects only the cleanest balance sheets from the vendors it works with.
Those advising these brands are telling them they need to double-check their fundamentals. "If someone is looking at being profitable via 1P," said Porlier, "they should have started a while ago — and started looking upstream. Looking at supply chain, operations, packaging of products." If they haven't been thinking about that already, they will likely continue to feel the crunch.
As with all things Amazon, this is likely an ephemeral occurrence. Multiple insiders said they've seen priorities shift in vastly different directions over the last decade — one year Amazon is focused on balance sheets and profitability, the next year it's focused on top-line growth and investing in moonshot programs.
Thus, the general sentiment seems to be to shore up resources and keep things lean for now. And then wait until 2024 when, hopefully, a new vendor management strategy surfaces.
Amazon news to know
Amazon has announced a second Prime will happen in October. It hasn't disclosed the exact date yet.
Amazon is reportedly in talks about joining other tech companies as an investor in Arm as it prepares for an IPO, Reuters reports.
Two executives who worked at Amazon's Prime Air drone delivery-focused division have left the company, CNBC reports.
What we've covered