Fintech platforms are leaning more heavily on BNPL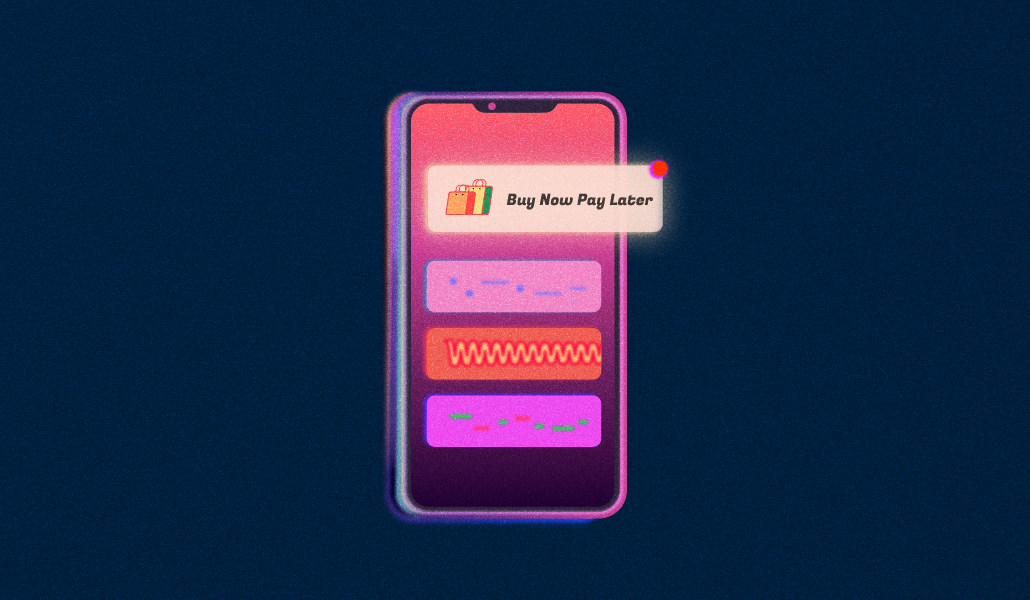 Ivy Liu
Fintech companies are reporting growth in the volume of BNPL payments, with major players like PayPal and Block aiming to shore up market share in a crowded sector.
Buy-now-pay-later services, though controversial for the potential to rack up debt, have become a popular way for some consumers to finance an e-commerce purchase via installment plans.
Block, which owns Afterpay, and PayPal both reported in their earnings call this week that BNPL is growing. And though PayPal's margins were weaker than expected and one analyst called Block's performance "disappointing," leaders at both companies are pointing to BNPL as an important link to future growth. Much of that activity stems from the addition of new merchants and incorporating the BNPL services into their broader e-commerce payment services. But their dominance has yet to be a given, with startups like Klarna and Affirm continuing to court millions of customers and Apple Pay rolling out a pay later service in March.
Yvan Gilliard, svp of payment solutions and omnichannel at e-commerce platform Radial, said these BNPL players are competing for the same retailers who are increasingly looking to add more payment methods. Merchants usually pick one service and stick with one, he said.
"There's a lot of dilution, because a lot of players are stepping into the space," he said. "You had the first players like Klarna and Afterpay, but now you're seeing the big wallets of PayPal and Apple Pay stepping in."
Here's a rundown of where BNPL is headed based on the latest round of earnings calls.
Block sees Cash App as integral for BNPL success
Block CEO Jack Dorsey said in Thursday's earnings call that gross merchandising value for Afterpay went up to $6.4 billion in the second quarter. That's a bump of 22% year over year — with expectations that growth in July will be similar. The brand also plans to further integrate the service with Cash App Pay, which would use the customer's Cash App balance or linked debit card for the installments. Dorsey also said that the offering of Afterpay "certainly" helps when pursuing new merchants to adopt Cash App Pay.
"Cash App and Square through Afterpay is the biggest part of my focus right now," Dorsey said. "And I'm really excited about the strategy. We continue to refine it and look for opportunities to build a really compelling experience within the Cash App that builds network effects and increases our network effects within Cash App, but also enables us to have an app that people are checking every day because there's something interesting."
Losses are 1.01%, on par with where they were last year. Block CFO Amrita Ahuja said that the company maintains "a really disciplined approach" to risk loss while expanding the service.
"We've seen stable to improving trends on the core BNPL products within Afterpay, while we continue to focus on the much larger opportunities for integration with the commerce pillar connecting our Cash App and Square ecosystem and while we maintain healthy loss rates across the ecosystem," Ahuja said.
PayPal reports weak margins but BNPL strength
PayPal on Wednesday released its second-quarter earnings that showed weaker margins than expected. But Gabrielle Rabinovitch, svp of corporate finance and investor relations, said that BNPL is the largest growth area for PayPal, "where our performance continues to be very strong."
President and CEO Dan Schulman credited some of the popularity to the use of pre-approvals, which it rolled out to 60 million US customers. This feature gives customers an estimate of how much they can spend with a Pay in 4 installment plan before applying, though they still must be approved.
"We are seeing 25% to 30% increase in first-time users of Buy Now, Pay Later and those are using it 5% to 10% more in terms of the overall TPV than those that didn't have the preapproved amounts," Schulman said.
The company is also in the process of closing a deal with investment firm KKR for a multi-year European BNPL agreement. KKR will purchase up to 40 billion euros of BNPL loans from European customers but PayPal will still underwrite and service the loans. The deal is expected to generate cash flow for PayPal.
Other players bolster BNPL offerings
Other companies are also reporting increase in the overall volume of BNPL transactions. The white-label BNPL provider Splitit announced earnings for the Australian Securities Exchange on Monday. Its merchant sale value was up $112 million in the second quarter, marking a year-over-year increase of 20%.
Zip, another ASX player, had its 2023 fourth-quarter earnings in late July and reported $193.8 million quarter revenue, a 21% year-over-year increase.
Klarna's latest quarterly results, posted in late May, show that the brand significantly trimmed its losses year over year plus a 13% increase in GMV. The brand recently partnered with Airbnb for installment payments and also pointed to expansions with Nike and Etsy as drivers of U.S. growth.
Affirm's next earnings will be in late August, but third quarter results in May showed a 26% year-over-year growth in the total number of consumers. Of those 16 million shoppers, 88% were repeat uses. GMV grew to $4.6 billion, marking 18% year-over-year growth.
Overall, making BNPL available is a way for retailers to convert interested shoppers who might otherwise abandon their cart. A recent yet-to-be-released survey commissioned by Affirm of 2,000 participants found that nearly one-third of shoppers are more inclined to make a purchase if BNPL is present. And 48% said that BNPL makes them feel in control over their finances, compared to 41% who say the same about a credit card. The services are becoming a way for users to budget, including those who are struggling to make ends up — a Lending Tree survey this spring found that 27% of users are bridging paycheck gaps with BNPL.
Gilliard from Radial said retailers benefit from having multiple payment options available, with about six in 10 consumers saying they're more likely to shop at a merchant who takes multiple payments. And those that offer payment options already with PayPal or Apple Pay might be more likely to offer a BNPL from them than adding another provider to their suite.
"Overall, there's so much demand for merchants," he said. "It's very competitive right now."