After selling to CommentSold, Popshoplive is shifting its focus to live shopping for creators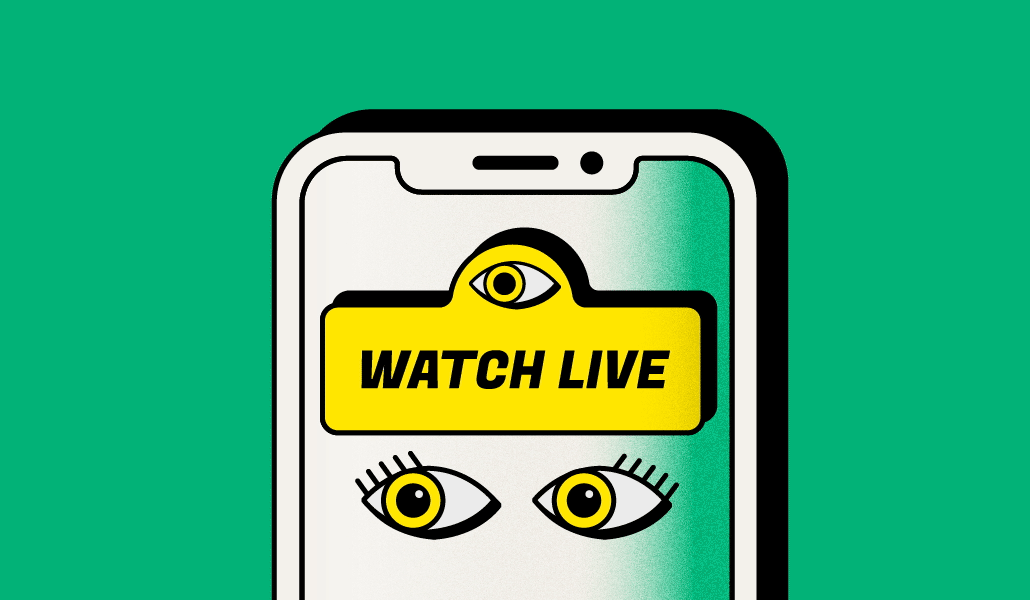 Ivy Liu
In late August, tech company CommentSold announced that it was acquiring livestreaming marketplace Popshoplive for an undisclosed sum.
The consolidation allows Popshoplive to introduce a dropshipping feature to its platform — now called Popshoplive, powered by CS. This feature allows content creators to build an e-commerce business around their following. Sellers can source and curate products from a catalog of trending items, and CommentSold will handle inventory and fulfillment.
During the pandemic, Popshoplive was one of the livestreaming startups that significantly gained traction. Individual sellers and established brands jumped into livestreaming at that time, but influencers who wanted to break into the live shopping industry often needed to have a brand deal to gain access to products. By 2021, the company had a valuation of around $100 million. Despite livestream shopping's popularity in other markets like China, adoption has been slow in the U.S. with major companies like Meta already abandoning its livesteaming initiatives.
But the creator economy remains vibrant with many creator-related startups still garnering funding. Startup Karat, which helps creators manage their finances, raised $70 million in funding in July and Runway, which builds generative AI tools for creators, raised $141 million in June.
Now, Popshoplive is attempting to get more creators on the platform, positioning live shopping as a way to help influencers grow their own e-commerce businesses — rather than relying on deals with brands. Popshoplive has not publicly disclosed how many sellers it has on the platform.
Popshoplive had reportedly been looking for a buyer at least since last fall, according to The Information. With its sale to CommentSold already announced, Popshoplive founder Dan Dan Li said that Popshoplive's goal now is to be a platform that onboards sellers who need more support and resources to build their e-commerce business.
"We have a few creators that have a few million followers and the only way that they can either monetize or build a business around their following is if they get brand deals," Li said. Having a dropshipping feature on Popshoplive would change that, she added. "At the end, CommentSold would take care of all the fulfillment and allow creators to focus on content creation."
Instead of directing viewers to brands, influencers can sell products directly to their viewers through their own branded storefronts. Li said that sellers will also get support from the CommentSold team to help them curate products that resonate with their respective following. CommentSold, which offers live selling tools, previously only offered its e-commerce tools to large boutiques and enterprises, but is now making it accessible to both established and new creators as well as brands. 
"Imagine if you do a live show every day, as most of our sellers do, you will want to present new products every day," Li said. "That means that you have to have a tremendous supply of products for you to be able to provide newness to the audience on a daily basis." She said that this feature is available for both its current sellers and new sellers who don't have products.
CommentSold's Insights and Reporting features give creators access to data to help them manage their online store more efficiently. Creators will be able to look at metrics on inventory, sales trends, marketing trends, financial performance, unique viewer count and average watch time, among others.
In addition to dropshipping, Popshoplive also added a multisource streaming feature that allows two sellers to collaborate and do a live show together. Li said the goal of this feature is to make content on the platform more engaging.
Melissa Minkow, director of retail strategy at digital consultancy firm CI&T, said that many retailers that have attempted to tap into livestreaming didn't give people enough sense of urgency to participate in a livestream event, which is one of the factors preventing livestreaming from taking off in the U.S. She said that the addition of a dropshipping feature on Popshoplive shows that there are still operational efficiencies that need to be worked out in order for livestreaming to take off.
"I do think that either, perhaps, consumers [in the U.S.] aren't as influenced or, if they are, they're influenced by so many influencers that the impact is less consistent and weaker," she said. "I just think a way more strategic approach needs to be taken so that people feel like they cannot miss out on logging into [the livestream]."
Unlike other markets, like China, the U.S. also doesn't have influential content creators that specifically focus on livestreaming. "We have influencers," Minkow said. "But they don't possess the same level of expertise in the category that the [key opinion leaders] have abroad."
Popshoplive's Li said that the company is working to invite more sellers to join the platform. The company is hosting a creator launch party in the Hollywood Hills in late September where 100 creators will gather to learn more about livestream selling and Popshoplive's creator commerce strategy.
The company is developing partnerships with influencer marketing agencies who could then refer talented creators to join Popshoplive. It also plans to hold an open casting call to help onboard creators faster and easier.
The company is also planning to launch a Creator Studio in Los Angeles. Li declined to share additional details about the Creator Studio, but said it is "almost like a creator university for livestreaming selling."