How one e-commerce eyewear retailer is leveraging AI to elevate customer experiences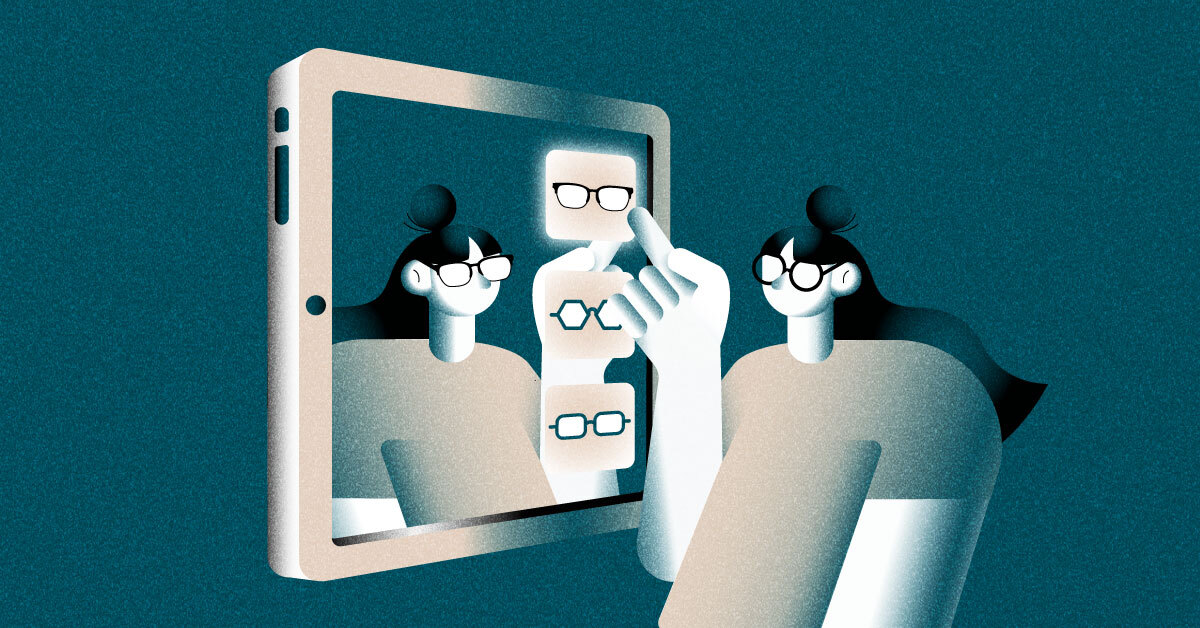 Some shopping journeys are marked by a swath of decisions that take time and effort and require research, engagement and trust. 
For example, when consumers shop for new eyewear, limited selections can hamper the experience, difficulty finding the right fit, and staggering prices. But new technology and artificial intelligence allow companies to offer solutions that smooth over friction points and pave the way for an optimal customer experience.
By identifying where in the shopping journey consumers experience less-than-ideal moments, e-commerce retailers are implementing technology solutions to deliver a much-improved customer experience.
Identifying customer needs and working to streamline shopping experiences
In 2021, the global eyewear market was worth $147 billion and is estimated to reach $197 billion by 2027. Additionally, more than 44% of adults who purchased glasses used online sources along their buying journey in 2020. However, the shopping experience has remained mostly the same in the eyewear industry until recently. The change in play is that customers can now purchase glasses online, an approach that provides retailers with new CX opportunities. 
For example, the expected in-person experience has traditionally featured a seasoned doctor for the eye exam and an optician who helps pick out frames. That being said, there's usually a limited selection and other challenges can arise around myriad decisions and forks in the path to purchase.
"Add all the lens options that you need — anti-scratch, anti-reflection, oleo, which is anti-smearing — and then there are high-index lenses for people who are very near-sighted, for example," said David Ting, Chief Technology Officer at Zenni. "These are all very expensive — probably $600–$1,000 out of pocket."
Technology and the online shopping experience are changing that scenario, replacing the in-person optician and in-store inventory limitations. 
"Instead of looking through maybe 20 or 30 frames, there are thousands that you can select from," Ting said. "We also have technology that helps you find what fits and looks good on you. And then, you walk out paying maybe one-tenth or one-fifth of what you would pay in store." 
Online shopping has also increased accessibility. 
"It's an opportunity to level the playing field so that anybody can afford to see well," said Ting. "This is especially important for kids. If you can't see at the back of the classroom, that's going to put you at a severe disadvantage. Correct vision and eyewear are something everyone deserves." 
Providing tools to elevate the customer experience
AI tools such as virtual try-on allow consumers to get a feel for how items will fit them and fit into their lifestyle before making a purchase, quickly navigating the different colors and shapes and seeing what suits their liking. In doing so, vast offerings become more manageable, and retailers are more likely to convert consumers. 
"With virtual try-on in the optical industry, you can collect a lot of parameters about the face — traditionally, brands are designing for symmetrical faces, and how many people actually have that?" Ting said. "Improved technology could enable frames that are 3D printed to their exact dimensions as well as individualized lenses so your viewing window can be more precise, especially for those wearing digital progressive lenses." 
Another technology benefiting both consumers and retailers is image search. This enables consumers to upload a picture of a pair of glasses they've seen in person, online or while watching a show or movie and automatically search for that pair or something similar. And there's a ripple effect from image search offerings that Ting refers to as the Amazon-price-scanner effect. By taking a picture of eyeglasses and frames at an optometry office, a consumer can use image search tools to identify similar frames for much less online. 
Maximizing the use and delivery of digital tools 
Once an e-commerce retailer has identified tools that help smooth over friction points within their customers' shopping experiences, they'll need to ensure that they incorporate them into their sites in a way that makes it easy for consumers to use and find the tools.
To ensure these new features are visible on the e-commerce site for consumers, Ting shared what his team has found to be most effective. 
"In addition to traditional reporting, we also use heatmaps and can simulate the clickstream and playback the user session," Ting said. "We use all that data to streamline the experience so users can find the new tech with fewer clicks." 
E-commerce retailers can further leverage AI to set their experiences apart from their brick-and-mortar counterparts by identifying customer needs and finding ways to streamline the shopping experience for consumers. By choosing the right tools to elevate consumers' experiences, e-commerce retailers are maximizing their presence and converting consumers from brick-and-mortar across industries.
Sponsored by: Zenni