How Dagne Dover and Princess Polly are powering CTV campaigns with first-party data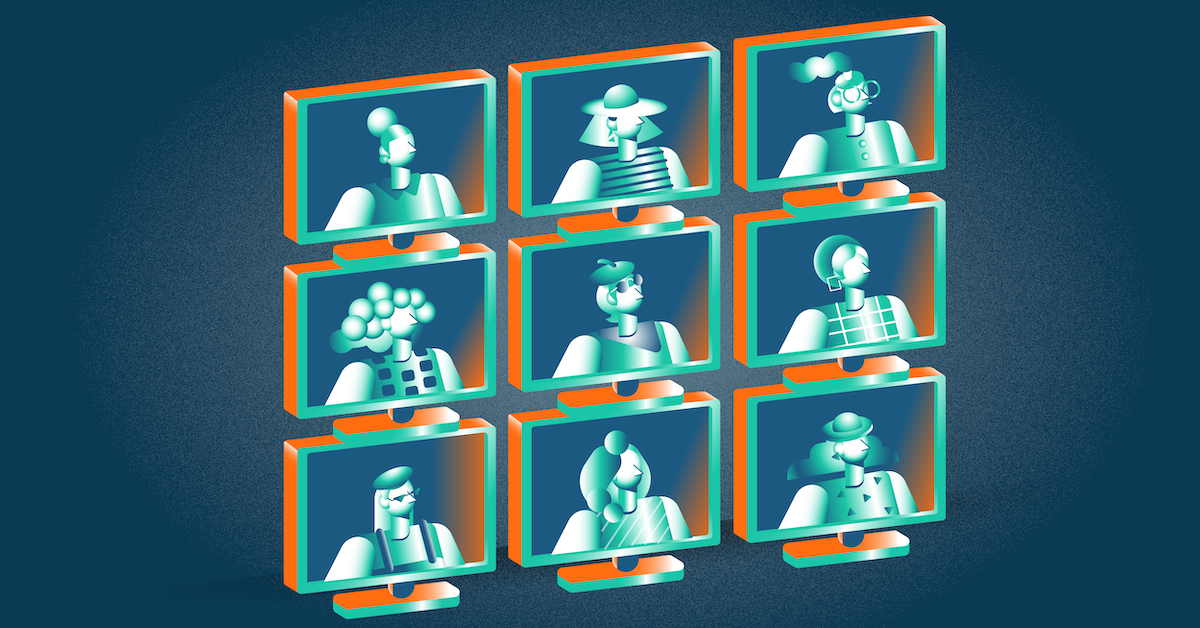 Sponsored by MNTN
Retailers equipped with first-party data are fine-tuning their connected TV campaigns to reach high-value shoppers in impactful ways.
To more efficiently reach engaged consumers, advertisers are using a combination of first-party data sources and tactics — from email data housed in their CRMs to website traffic for retargeting— to deliver individualized messages on the largest screen in consumers' homes through CTV. These capabilities also differentiate the channel from linear TV by allowing retail marketers to engage segmented audiences that are more likely to convert.
"CTV brings together two proven ad formats — digital marketing, with precision targeting and measurement, as well as linear TV, with its high-impact storytelling on the largest screen in the home," said Alexa Guttroff, product marketing manager at MNTN. "Just by the nature of CTV, using first-party data on this platform makes it stand out. The viewer is more willingly interested in what ads you're serving and remaining a captive viewer compared to other channels."
Dagne Dover leveraged CTV for a retargeting campaign
Having already found success with display retargeting, handbag brand Dagne Dover and its agency partner Mason Interactive wanted to implement a retargeting strategy on CTV. According to Gutroff, CTV retargeting involves serving CTV ads to website visitors with the option to segment audiences based on their actions.
Advertisers like Dagne Dover can use several types of site data to refine and segment audiences, including time of visit, visit frequency, average time spent on site, average cart value, average viewed item value, number of items in cart and more. Dagne Dover and Mason Interactive used this existing first-party data to retarget shoppers based on actions they took on the site and served those users non-skippable CTV ads.
With nearly 70% of all e-commerce visitors abandoning their shopping carts, according to Baymard Institute, these retargeting tactics are essential for retailers to reach valuable audiences. Working with MNTN, the retargeting campaign reached high-intent users across every screen in their homes (including mobile) and delivered direct-response ads encouraging shoppers to return to the Dagne Dover site.
Dagne Dover's retargeting campaign delivered a 9.9x ROAS and drove a 78% increase in revenue compared to display-only retargeting, highlighting the importance of engaging with audiences already familiar with a brand.
"Some studies have shown that repeat customers are going to be a more highly valuable segment because, on average, a repeat customer is worth up to 10 times as much as a prospective customer," Guttroff said. "Repeat customers spend 67% more in 31–36 months than a new customer would within their first six months. And then, the likelihood of additional purchases increases drastically with each transaction.
"So if you're a DTC brand, utilizing your first-party data to run retargeting campaigns on CTV, you should expect to see the results that rival what you've achieved on paid search and social," she explained. "Additionally, running ads on CTV should boost the performance of both your search and social efforts."
Princess Polly took a multi-prong first-party data approach to CTV
In another example, online women's clothing retailer Princess Polly activated multiple CTV campaigns with MNTN, including prospecting, retargeting and CRM audience matching.
Ahead of the holiday shopping season, Princess Polly used MNTN's integration with the Oracle Data Cloud to access an audience pool of more than 120 million households — bringing new users into the funnel. Like Dagne Dover, the retailer also launched a retargeting campaign on CTV to encourage website visitors to return to the site and complete purchases.
For a Black Friday and Cyber Monday push, Princess Polly uploaded its CRM data to re-engage high-value audiences, including loyal shoppers and rewards members, on CTV. Leveraging existing CRM data allows retailers to match email addresses and other details to CTV audiences and serve them ads. Further, according to Accenture, members of retailers' customer loyalty programs generate between 12–18% more revenue for retailers than customers who are non-members.
"CRMs and other first-party data aggregation are helping marketers reach both prospects and customers already in their sales funnel to drive a full-funnel approach," Guttroff said. "A CTV campaign can be served to specific users in CRM, such as loyalty members or even specific tiers of loyalty members, and be shown with specific offers or incentives."
Across all three campaigns, Princess Polly achieved ROAS that exceeded the retailer's target by 305%.
First-party data in action on CTV
For retailers to maximize the results of first-party data on their CTV campaigns, it is critical to ensure the creative message is aligned with the audience.
"We always recommend segmenting your audience to those with the highest propensity to convert," Guttroff explained. "You should ensure your segmentation provides the ability to see the outcomes of how a specific segment would perform before you even launch your campaign. Then you can tailor your creative and messaging to this high-intent audience to drive the best performance."
A campaign's call-to-action deserves special attention in CTV campaigns, according to Guttroff. For instance, in a retargeting campaign, a retailer may want to switch to a specific CTA, such as a special discount, that applies to someone who has made a previous purchase.
"We will actually serve that retargeting experience on CTV, but then we'll also follow up on other devices to really immerse that users across every single channel that they are utilizing on a day-to-day basis," Guttroff said. "On other channels, that's where you can highlight other products the user has viewed before to really grab their attention and get back to your site."
Sponsored by: MNTN