How a retailer with over 165 years of innovation is using e-commerce to fuel its future growth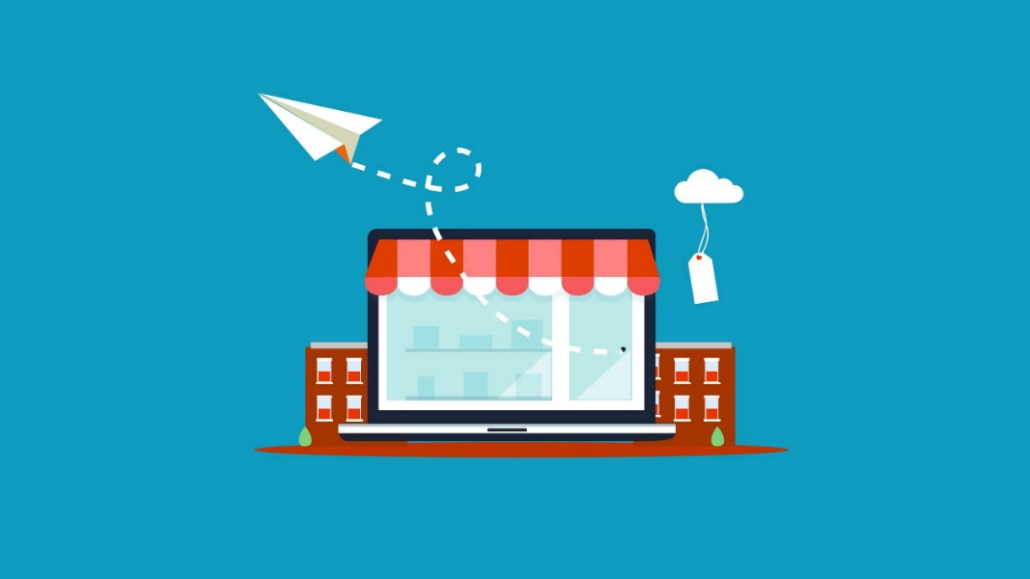 Paul Gray, regional marketing manager, Shopify Canada
Retail continues to transform as consumer behaviors shift, post-pandemic, and new technologies change how people discover and shop online and offline. Increasingly, consumers are looking to buy from retailers with a commitment to innovation and those that support local communities. According to a report from Shopify, 79% of consumers that support local retailers did so to support their communities and local jobs. Direct-to-consumer brands have emerged, building a model for success from brand to community with a focus in streamlined e-commerce that serves a defined audience.
Resilient retailers are those that not only adapt to change, but that disrupt their own approaches, building new experiences that better serve customers. However, the direct-to-consumer model is not limited to new companies. In the following case study, a retailer operating for over a century is using the disruption and transformation model to build new ways to serve existing customers and reach new markets.
Case study: Transforming a traditional business to embrace DTC e-commerce
Stanfield's was founded in 1856 on Prince Edward Island. With a focus on producing the best products at reasonable prices, the brand evolved as consumer shopping habits changed, selling through national retail chains such as Sears, Costco and the Hudson's Bay Company. As online shopping grew, Stanfield's built e-commerce stores, but these were often secondary to their key retail partnerships, and as such its online presence became fragmented and disconnected. Various systems required a lot of manual operations.
Recognizing the growing importance of a direct-to-consumer approach, the company embarked on a process to rebuild their e-commerce experience not only for the Stanfield's brand but also its portfolio of other brands such as Elita, Stanfield's FR and Life Liners. Stanfield's chose to work with Able Sense, an e-commerce agency with experience in migrating established retail brands to Shopify Plus.
Streamlining operations from sale to fulfillment improved the customer experience
Due to its fragmented tech stack, Stanfield's experienced complications in managing inventory and operations. Facing more than 1,500 SKUs and a large range of collections, there were many options for listing products, and this led to inconsistent search results and problems with discovery. With systems needing to connect to an enterprise resource planning (ERP) system on a batch method, stockouts were common, where customer orders were accepted without sufficient inventory in stock. Additionally, orders were not automatically routed for fulfilment, which meant that some customers were waiting three to four days to receive a confirmation of purchase.
The brand consolidated its front-end e-commerce experience in a newly designed store that connected with the back-end ERP on a frequent basis. Live inventory levels were displayed on-site, which reduced the incidence of stockouts almost entirely and accelerated the speed at which orders were confirmed and fulfilled. Customers now receive instant confirmation and delivery times are down significantly.
Improving web navigation and optimizing search is driving customer spend
With a portfolio of brands targeting men, women and children, Stanfield's wanted to be more effective in planning and executing promotions, sales and other offers. Working with Able Sense, the team showcased Stanfield's Canadian pride with a refreshed and modern site, designed to be easier to navigate and better tell their story.
Product detail pages were implemented to make it easier to show important sizing and care instructions for each product. Content management became easier for in-house marketing and merchandising teams to build product and collection filters. Additionally, site search was made smarter to accommodate common misspellings and faceted search. This enabled shoppers to find and filter by product type, color and fabric and has now made it easier for the brand to expand into new markets, such as the United Kingdom, France, Australia, Scandinavia, Asia and beyond.
These changes have led to impressive results — as transactions hiked 59%, Stanfield's also increased conversions by 168%. Additionally, customers are spending more money, with average order value up by 20%.
Stanfield's is building for the next 150 years
Stanfield's new online store is the first step in its ongoing transformation, with e-commerce and direct-to-consumer sales now an important channel alongside its existing retail partnerships. The new site also integrates across the additional sub-brands such as Elita and Stanfield's FR.
By taking the approach to not only migrate but also rebuild their store, the company was able to streamline operations that are improving customer experience and building its brand in new markets.
"Stanfield's has built success for over 150 years, with a culture of experimentation and innovation," said Kevin Connolly, sales and marketing manager at Stanfield's. "Shopify Plus is a big part of where our future lies, allowing us to improve operations, increase customer satisfaction and streamline marketing efforts. They're more than a technology platform — they're a foundational partner in our next transformation as we bring an iconic Canadian company into the future."