With sluggish DTC growth, Under Armour lowers 2020 expectations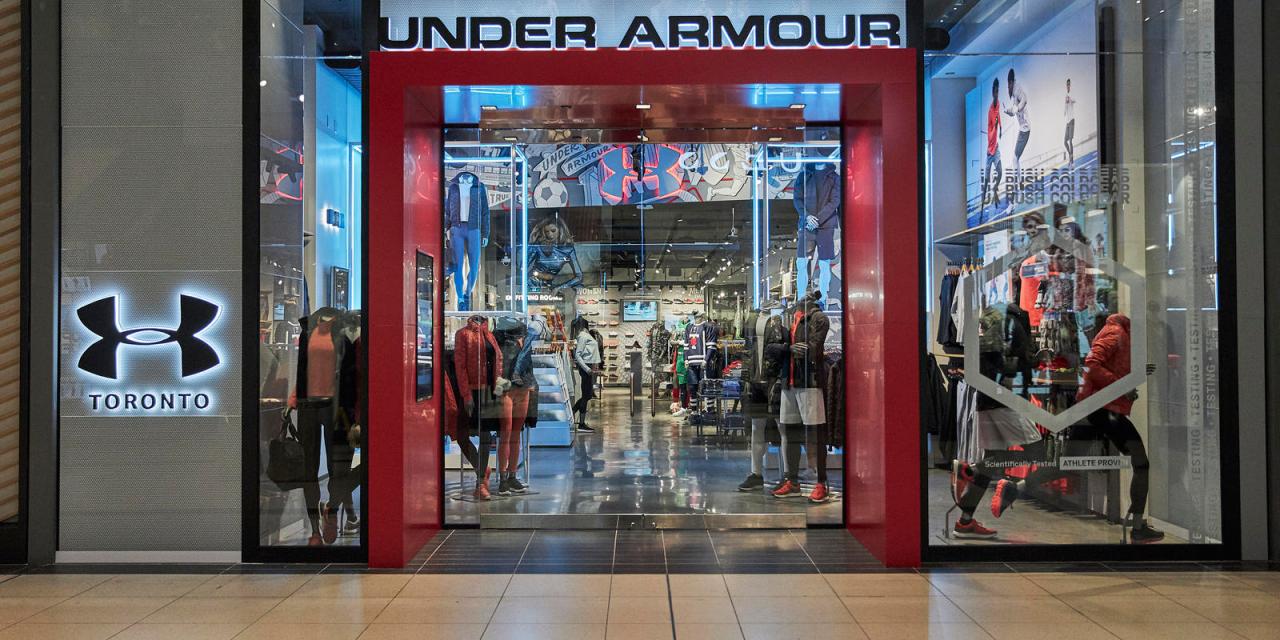 Under Armour's disappointing run continues.
The company released its 2020 first-quarter earnings on Feb. 11, which included a recorded net loss of $15.3 million, or $0.03 diluted loss per share. Under Armour's overall 2019 revenue was up 1 percent to $5.3 billion, which missed a projected growth of 4.2%, causing shares to drop by 14% following the news.
The company blamed the spread of coronavirus in China for upcoming shipping delay issues, which is expected to cost the athletic wear brand up to $60 million in lost sales next quarter. Under Armour stores in China are also taking a hit, with over 600 locations reported to be closed for the foreseeable future. The region's deadly coronavirus outbreak has also impacted other brands' sales in the country, including competitors Nike and Adidas.
"We think it's reasonable to expect industry-wide delays in terms of delivery around the world — including potentially missed shipment and service windows," CEO Patrik Frisk said of the current manufacturing schedule.
Here are three takeaways from Under Armour's underwhelming 2019 fiscal year review.
Resetting expectations
Looking forward to the upcoming year, the company's prospects look grim, in which it expects "mid to high-single-digit percentage decline" in its home market of North America. In its 2020 outlook, Under Armour outlined plans to offset losses under the leadership of Frisk, who assumed the chief executive role from founder Kevin Plank in January. Frisk said that following years of restructuring and cost trimming, Under Armour still has "ongoing demand challenges and the need to drive greater efficiencies in our business requires us to further prioritize our investments to put our company in the best position possible to achieve sustainable, profitable growth over the long-term."
Uncertain future for NYC flagship
One of the announced earnings' collateral damages is Under Armour's long-planned million flagship store, which the company announced in 2016. Under Armour said the restructuring strategy would cut charges of up to $425 million, including "$225 million to $250 million related to the possible opening of a flagship store in New York City," with plans to sublease the Midtown Manhattan space. The company could not be reached for further comment on the halted plan.
Failed direct to consumer strategy
According to the company, its direct-to-consumer sales via its Factory House stores are expected to fall slightly higher than 2019 as "difficult traffic conditions persist." Meanwhile, its e-commerce efforts have also fallen flat due to shoppers' tendency to not want to pay full price, according to Frisk. Under Armour, which in 2018 called its direct-to-consumer one of its "largest long-term growth opportunities," had already been struggling to grow it as of 2019.