With resale, Ikea is trying to find new ways to acquire customers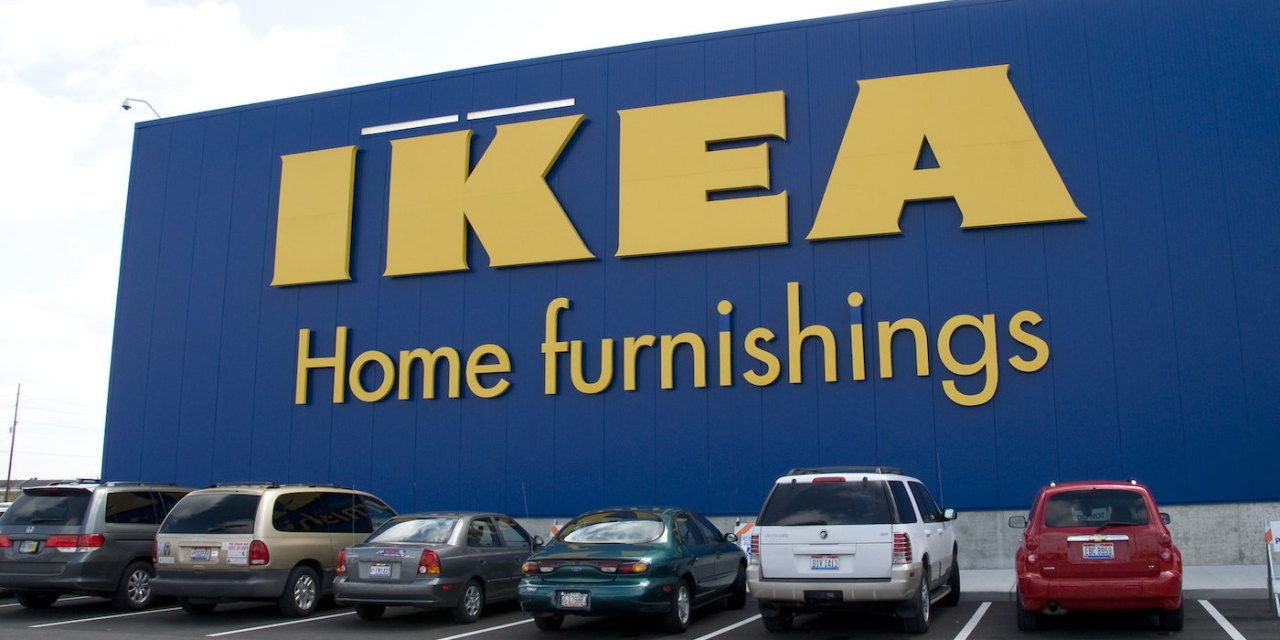 Ikea is testing out a new way to incentivize customers to come to its stores during the holiday season.
The Swedish furniture retailer announced on Tuesday that over Black Friday it will be hosting an event called Buy Back in 27 countries, where it will encourage customers to bring in old Ikea furniture for the retailer to resell or recycle, in exchange for store credit.
For Ikea, this is an attempt to gin up more store traffic and explore new and untapped channels. Ikea's been playing catch-up with its e-commerce business, only recently releasing an app that allowed customers to buy products directly from a mobile app. Ikea Group also announced it would be testing out subscription furniture this year, and looking at launching smaller-format stores in urban areas. As the coronavirus pandemic upends shopping habits, having a wide variety of buying options for customers becomes even only more important. Ikea has previously said that it hopes to become a completely circular company by 2030, meaning that all of its products are designed to be reused, repaired, upgraded, and recycled.
While Ikea is billing this as a sustainability move, getting into resale will also allow the company to ostensibly reach new customers — ones who previously only bought secondhand furniture out of environmental or financial concerns. In addition to the Buy Back event, Ikea is opening a secondhand furniture store in Sweden later this year.
"There was a general trend before covid to shift towards a broader range of ownership models," said Jason Goldberg, chief commerce officer at Publicis.
During the coronavirus, as people are eager to spend less time in stores, Ikea has had to evolve. Ikea Group said in its fiscal 2020 earnings report, which was released last week, that e-commerce sales were up 45% year-over-year. The year prior, only 11% of Ikea's sales came from e-commerce.
A difficult industry for resale
Ikea is billing the event as a way to "eradicate waste" and "help promote a circular economy," Ikea Group's chief sustainability officer Pia Heidenmark Cook told the Associated Press. But Ikea's efforts to build out a resale business coincide with its efforts to encourage customers to buy beyond the four walls of its huge suburban stores. Indeed, despite e-commerce sales rising, Ikea's sales were down overall at its most recent earnings report, due to store closures; The company reported revenue of  €39.6 billion this year, compared to €41.3 billion in 2019.
While resale is booming in apparel, it's yet to hit retailers the focus on larger, expensive and bulkier items. Much of the activity in resale has up until this point focused in apparel and accessories, thanks to the rise of startups like TheRealReal, Poshmark and Thredup, as well as retailers like REI and Patagonia launching their own resale businesses.
"To an extent, secondhand furniture was a more established market than fashion but sales were traditionally conducted on an informal basis at yard sales, thrift shops and by sales to friends," Neil Saunders, managing director of GlobalData Retail said in an email.
But during the pandemic, more people have turned started turning to sites like Craigslist, Facebook Marketplace and AptDeco to offload furniture as they prepare to move, or to score a good deal on secondhand furniture. Furniture listings on Facebook Marketplace, for example, have increased nearly 100 percent since April, Vox's The Goods recently reported. That bodes well for traditional brick-and-mortar retailers, like Ikea looking to get into the resale space.
"By being the central hub, Ikea gains a bunch of advantages," said Goldberg, noting that Ikea might be able to gain some new customers, people who might have otherwise gone to destinations like Facebook Marketplace to buy secondhand furniture at a cheaper price than they would find in a traditional retail store.
Selling secondhand goods of any kind is logistically complicated, because retailers have to clean any items before reselling it. But with furniture, there's the added challenge that because the items are bulkier, there's a greater likelihood that they could become damaged in transit. Saunders said that getting employees to manually inspect each item could be time consuming for Ikea stores.
"This introduces more processes to a business that has generally worked on the basis of uniformity and simplicity, which allows them to keep costs low," he said.
Fitting into Ikea's formula
Up until now, Ikea has built a fan base for its low prices, as well as a store layout that encourages people to spend as much time in its stores as possible. Ikea stores have a maze-like layout where customers have to snake their way through the entire store, past a variety of furniture displays in order to get to checkout. The hope being, that customers will discover products they did not know they needed. Ikea's stores also have restaurants and a play area for children, to encourage families to spend an afternoon there. "Historically, this treasure hunt format has worked well for Ikea," Goldberg said.
Looking forward, Ikea also said that it plans to open 50 smaller-format stores in urban areas within the coming year, along with the Swedish secondhand store. Some of these smaller format stores, like one Ikea opened in New York City last year, are meant to serve more as "planning studios" where customers will be encouraged to find items they like to then have delivered to them at home.
Goldberg said that by opening more stores in urban areas, that may allow Ikea to use more of its existing stores as fulfillment centers that can offer new methods of ordering that have become more popular during the pandemic, like buy online pickup in-store or ship-from-store.
"Using those big suburb based stores as fulfillment centers and sending stuff to people's homes that are closer to the city center is probably going to be an important part of the mix going forward as customers are used to shopping more digitally," said Goldberg.
Photo by mrapplegate on Flickr.