Behind PayPal's $4b Honey purchase: Lots of shopping data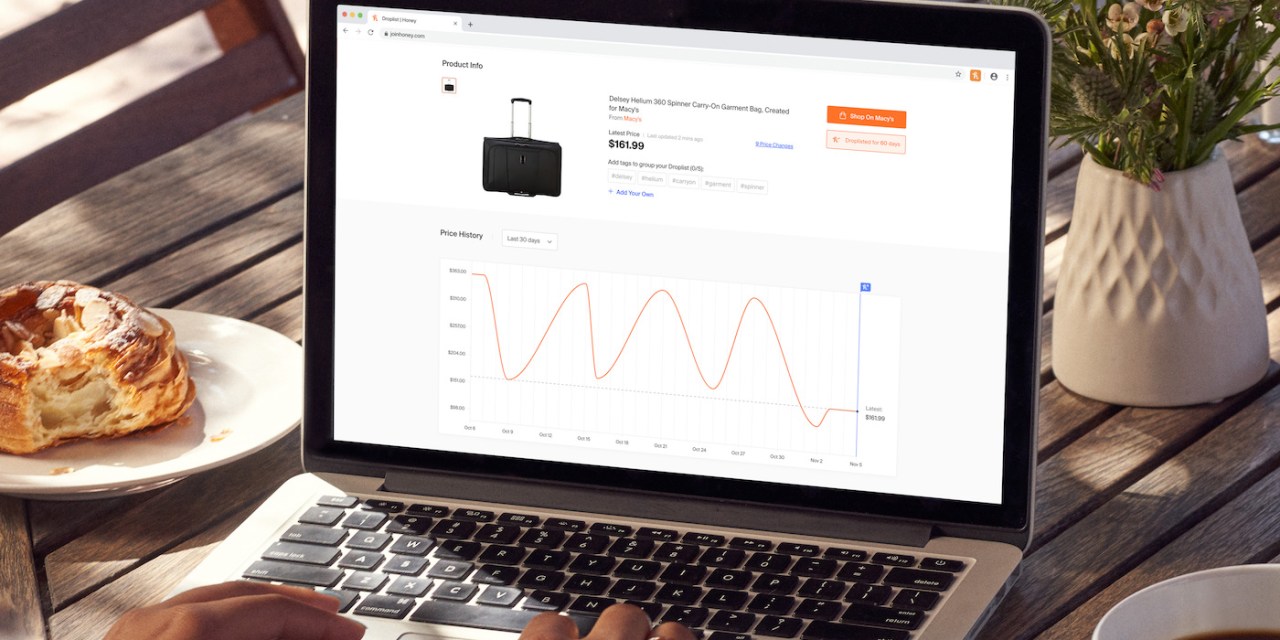 This week, PayPal announced a $4 billion deal to buy Honey, a browser extension and mobile app that helps users find coupons when checking out on a retailer's site.
It's a pricey purchase, but one that will quickly give PayPal a lot of data on how shoppers search for products, and what ultimately makes them buy. That type of data will be critical for PayPal's ambitions to become more than just a payments processor.
When PayPal first launched two decades ago, it was one of the few payment methods e-commerce merchants could add at checkout on their websites. Now, it's one of many. Today, PayPal competes with payment processing services from rival tech companies like Amazon and Apple, as well as newer buy now-pay later startups like Affirm and Klarna. In order to convince retailers to add them as a payment option to their website, it's not enough to just convince them that they can easily process payments. Payment processors like PayPal are increasingly trying to pitch retailers to work with them based on other features and services that they claim will help retailers get their customers to buy more.
Up until now, one of PayPal's biggest selling points to merchants has been its scale. PayPal currently has 300 million users. Venmo, its peer-to-peer payment app, processed $27 billion in transactions in transactions last quarter (PayPal does not break out how many users Venmo has).
But while PayPal only sees what a consumer buys, Honey sees items a customer is searching for, what items they're tracking prices for, and what price ultimately gets them to hit buy. Having access to those two pieces of data — what someone searches for, and what someone buys — allows PayPal to make a more convincing argument to retailers that it can help them better understand what their customers are looking for.
"PayPal — they're really seamless transactions and nothing else," said Andrew Lipsman, e-commerce analyst at eMarketer. "They have none of that visibility, so the ability for them to move up the funnel and see that browsing and path to purchase behavior could actually be extraordinary."
In a press release announcing the acquisition, PayPal said that it will integrate Honey's features into the PayPal and Venmo apps, and that it plans to give Honey users access to "exclusive" offers from its 24 million merchant partners.
The Honey acquisition isn't the only way PayPal is trying to build out more payment and rewards offerings for retailers. PayPal recently announced it's launching a Venmo-branded credit card next year, and teamed up with brands like Chipotle to get more customers to sign up for their rewards programs for the chance to win money from Venmo. It's also partnering with PepsiCo to launch a cash back loyalty program with the food and beverage giant.
Its partnership with Walmart is a prime example of how it wants to get retailers to do more with PayPal. Last year, PayPal secured a deal to deploy ATMs at all of Walmart's U.S., stores, to allow customers to deposit or withdraw cash from their PayPal account. Walmart also made PayPal Checkout the sole payment option for its online grocery delivery service in Mexico.
The biggest question though, is whether or not that data will be enough to justify Honey's $4 billion price tag. According to the Wall Street Journal, Honey is profitable with $100 million in revenue. Another risk is that, because Honey is a Google Chrome extension, competitors like Google could easily copy Honey's features, or make changes to its browser that could potentially hamper Honey's functionality.
"Any way you slice it, $4 billion is a lot to pay for a company making little to no money," wrote John Davis, a financial technology analyst for Raymond James, in a research note on Thursday.