With FreshDirect acquisition, Ahold Delhaize is doubling down on East Coast grocery delivery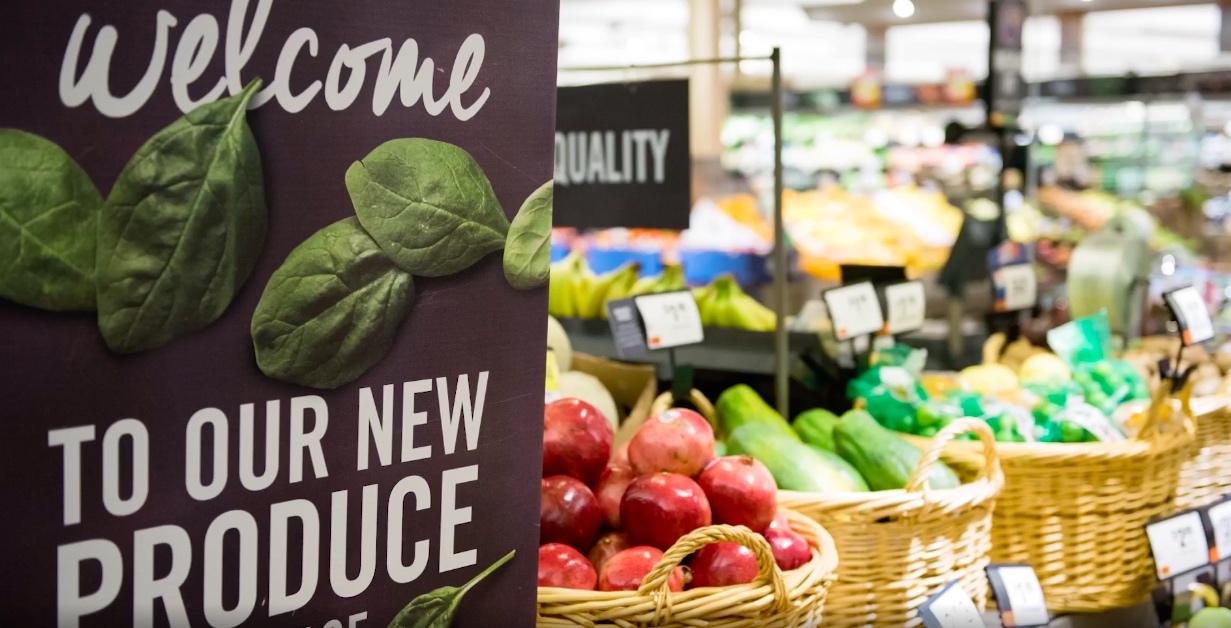 Dutch grocery chain Ahold Delhaize has more than 1,900 stores in the U.S., under its various banners Food Lion, Stop and Shop and Giant Food. But the future of its grocery delivery business currently lies in the New York, Washington, D.C. and Philadelphia metropolitan areas.
That's evidenced by the news last week that Ahold Delhaize is acquiring a majority stake in FreshDirect, an online-only grocery delivery chain which launched in 1999. FreshDirect was founded in New York City, and the area remains its largest market. But FreshDirect operates in seven states in total in the Northeast and Mid Atlantic.
This isn't Ahold Delhaize's first stab at online grocery delivery — the grocery chain had previously acquired Peapod, a grocery delivery startup that launched in the Midwest in 1989. But in February, Ahold Delhaize's strategy in grocery delivery shifted when it shut down the Midwest operations of Peapod to focus on the East Coast. Combined with the FreshDirect acquisition, its clear that Ahold Delhaize's grocery delivery strategy in the U.S. is to focus its delivery efforts on dense, East Coast cities where lots of customers live close to one another, and where Ahold Delhaize has existing stores. And Ahold Delhaize wants to have as many hooks in these markets as possible, between FreshDirect and Peapod. Meanwhile, other competitors like Walmart and Kroger are focused on other geographies where they have existing stores like the South and Midwest
"It's not easy to make a profit in this [grocery delivery business]," said Andrew Lipsman, e-commerce analyst at eMarketer. "To make the numbers work, you need a high population density."
In a press release announcing the acquisition, Ahold Delhaize said that once the transaction closes, FreshDirect will "retain its brand name, report to a seven-person board, and continue to independently operate out of its facility in New York City." FreshDirect CEO David McInerney told the Wall Street Journal that FreshDirect is profitable, but its exact revenue has not been disclosed.
"Ahold Delhaize is one of the world's largest food retail group," McIerney told Modern Retail in a comment about why the company decided to sell a stake to the Dutch chain. "With their deep understanding of the grocery business, considerable resources, enthusiastic support and commitment to preserving local brands, FreshDirect is now uniquely positioned to unlock its full potential."
The acquisition comes at a time when grocery delivery adoption in the U.S. has accelerated thanks to the coronavirus. Brick Meets Click estimated that 37.5 million U.S. households used an online grocery service in August, up 133% year-over-year. And grocers are racing to meet the demand; Ahold Delhaize said during its second quarter earnings in August that it is expecting to increase its U.S. online grocery capacity by 70% in 2020, with plans to open four new delivery fulfillment centers under its Shop in Shop banner later this year.
A focus on the financials
Despite the welcomed increase in demand for grocery delivery, it's ultimately still more expensive for grocers to deliver orders to customers rather than if they picked them up in the store. As a result, Ahold Delhaize executives have made it clear in recent earnings calls that, in order to underwrite the more expensive delivery services, they are also investing more in click and collect.
"We grow much faster with click and collect than with delivery, which supports a benefit to our profitability levels," Frans Muller, Ahold Delhaize's CEO said during the company's second quarter earnings in August. Muller said that Ahold Delhaize also expects to have click and collect enabled at 1,1100 locations by the end of the year.
But, Ahold Delhaize still sees a purpose for delivery, which is why it acquired FreshDirect. "In big cities with good densities, we have profitable models now," Muller said in August, referring to delivery. And FreshDirect fits that model.
By focusing on only a few areas, that also enables FreshDirect to roll out some more expensive fulfillment services that other delivery services with a broader reach might not be able to. In June, FreshDirect launched two-hour delivery in select parts of Manhattan.
The decision to focus its delivery efforts on denser cities also played into Ahold Delhaize's decision to shutter Peapod's Midwest operations earlier this year. The vast majority of Ahold Delhaize's U.S. stores are now on the East Coast. By investing its delivery efforts into markets where Ahold Delhaize has existing stores, the company also has an opportunity to reduce costs by using existing stores to fulfill some orders, rather than building new warehouses.
When asked whether FreshDirect could cannibalize some delivery sales could currently going to Peapod, Ellie Pinto, supermarket and grocery analyst at Kantar Consulting said she didn't think so because many shoppers choose what grocery delivery service to use based on what their local chains use.
"Ahold Delhaize's banners — some of them use Peapod, some of them operate [their own click and collect], so they already kind of have their own separate fulfillment going on," she said. "I think it could work as just another arm and another method of fulfillment."
Similar to Ahold Delhaize, Walmart has also made click-and collect a critical component of its online grocery strategy, rolling out pickup more quickly than delivery at its store locations. Other grocers like Kroger have been willing to make more significant investments in building out dedicated fulfillment centers to support delivery, but it comes at a cost. Last year, Kroger's profit margins contracted during a couple of quarterly reports, due in part to increased investments in fulfillment and supply chain
For Ahold Delhaize, it's about finding the right balance to make the numbers work. "We started in the U.S. with a 100% home delivery proposition for online in our Peapod days, and we're cruising closer and faster to a 50-50 percent distribution of click-and-collect and home delivery," Muller said in May.