Why Walmart is increasingly working with celebrity influencers on private labels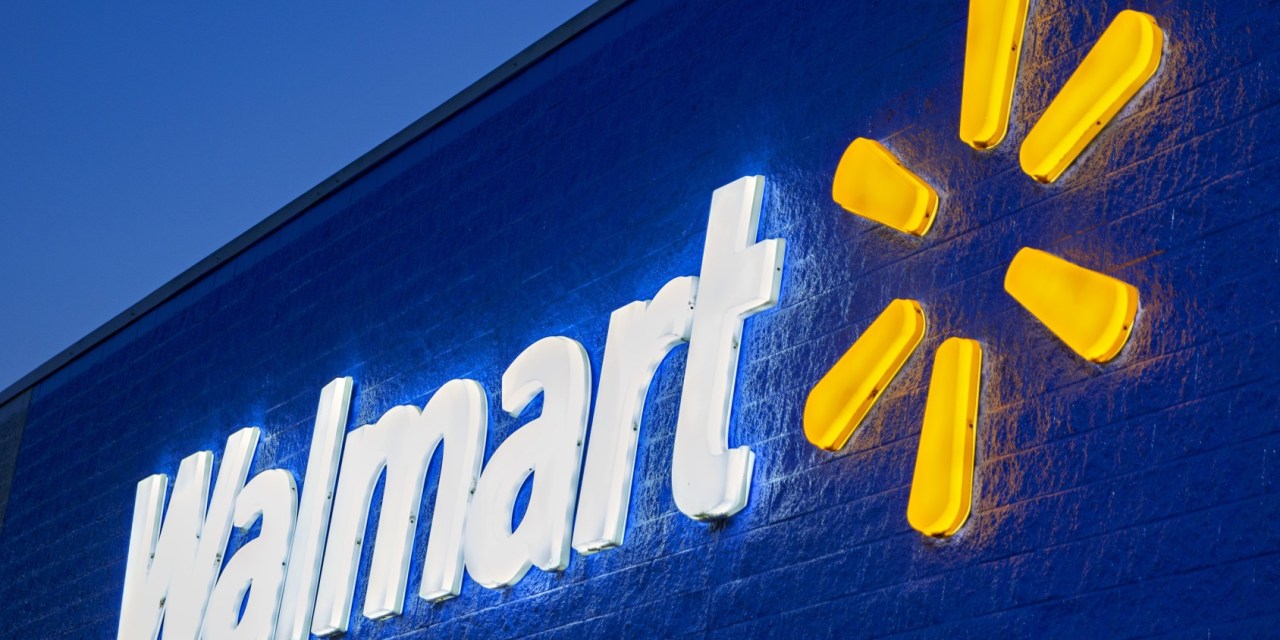 Walmart PR
Walmart is increasingly working with celebrities to launch private label lines, as it seeks to signal to customers that its own products are trendy.
The latest example is a new crafting brand Walmart launched this week, which the retailer said it designed in partnership with celebrity designer and decorator Todd Oldham. The private label line, called Smarts & Crafts, will feature arts and crafts supplies and interior decorations for kids between ages three and 14.
Walmart has worked with celebrities like Sofia Vergara, Ellen DeGeneres and Drew Barrymore over the years to launch budget-friendly private label brands. These new lines have followed a similar playbook to Target — which has launched a series of successful trendier brands, often with the help of a celebrity partner. For Walmart, the strategy is two-pronged: it relies on its celebrity partners to not only signal to customers that the retailer has serious design credentials, and it also increasingly features them in social media content, such as live shopping events, to get customers more engaged.
A growing celebrity playbook
In recent years, many of the company's private label collaborations have been with celebrities with large social media followings, and aim to target consumers at different stages of life. In early 2019, the retailer launched a line of clean baby products, called Hello Bello, with celebrity couple Kristen Bell and Dax Shepard.
Additionally, Walmart has worked with celebrities on multiple private label lines. This spring, actress Drew Barrymore released a cookware brand, Beautiful by Drew Barrymore, exclusively at Walmart after previously working with Walmart on the launch of her clean beauty brand, Flower cosmetics.
In 2019, the leader of Walmart's fashion e-commerce group at the time, Denise Incandela, iterated the importance of these lines for Walmart's fashion and apparel ambitions. "[Vergara and DeGeneres] both felt like natural partners for us, and have been very successful, because we are all aligned to create big brands on Walmart.com," said Incandela. "We are in the process of building these brands that have their own DNA. We are keen on building out great quality products at an exceptional value."
Over the past year, Walmart has also been staffing up internally to turn its private label lines into more "elevated fashion brands," according to the company's recent announcement. In March, Brandon Maxwell was named creative director of two Walmart apparel brands. According to the company, Maxwell was hired to oversee Walmart's "two exclusive elevated fashion brands," Free Assembly and Scoop. Maxwell's first exclusive collection for the retailer is set to debut in spring 2022. 
And in February, Walmart promoted Incandela — a fashion industry veteran who previously worked at Ralph Lauren and Saks Fifth Avenue before joining Walmart in 2017  — to executive vp of apparel and private brands. The move signaled Walmart's fashion and lifestyle ambitions, as it continues to compete with Amazon and Target in these categories. 
Leveraging social media
On the content side, Walmart has been equally busy tapping celebrities and influencers, making them the face of its new efforts in livestreaming. Earlier this year, the retailer launched its Cookshop livestreaming program — featuring shoppable cooking videos hosted by famous figures. Hosts have included Patti LaBelle — whose pre-made, frozen food line Good Life is sold at Walmart — along with celeb chef Jaime Oliver, actor Neil Patrick Harris and NBA star LeBron James. 
These influencer-led lines are becoming increasingly popular for chain retailers like Walmart, and are reminiscent of Target's designer diffusion lines. Over the past decade-plus, limited edition lines by Target have included collaborations with high end designers Zac Posen and Alexander McQueen, as well as lifestyle influencers like Chip and Joanna Gaines. Target's private label strategy continues to grow, as its latest earnings performance has shown. Last quarter, Target's in-house brand segment saw a record 36% sales growth.
Walmart, meanwhile, doesn't break out its private label revenue, but in February of 2020 CEO Doug McMillan said that 18 of its private brands brought in "more than $1 billion in sales and our largest private brand Great Value does more than $27 billion a year globally."
Katie Burkhardt, director of brand strategy at private label consultancy Daymon, said that a key benefit that an influencer collaboration affords is targeting a specific audience. "A collaboration should, first and foremost, reflect the preferences of the retailer's current consumer base," Burkhardt explained. However, partnerships are also used to attract new consumers. "The bonus of working with an influencer is that they come with a large, devoted fanbase." 
Designer and celebrity collaborations also help give a private label credibility, said Burkhardt. For example, a partnership with a high-profile fashion designer or interior designer cues to consumers that the retailer has an eye for fashion or design. "The goal is to create excitement and newness in a retail environment where many products are alike," she said. 
Brandon Brown, CEO of influencer-marketing platform Grin, said big-box retailers like Walmart are increasingly relying on influencer lines "because they strike a great balance between being aspirational, yet relatable for consumers on social media."
With collaborations, "online consumers are more easily engaged with social media influencers," Brown said, who customers view as having "relatable tastes and shopping habits."