Why video games are the next retail frontier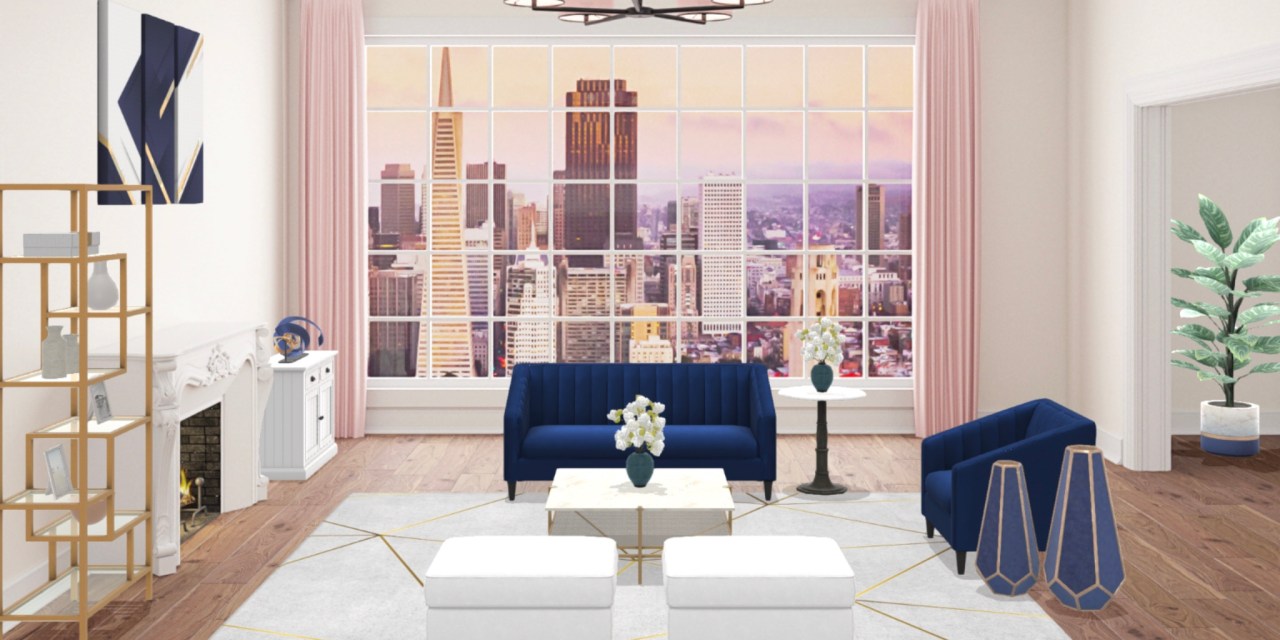 Design Home, the popular apartment design game with over 90 million downloads, knows a lot about collaborating with brands. Players plan out their virtual houses — sourcing rugs, couches and plants from the game's digital store — and then others rate how good the house looks. Williams-Sonoma, West Elm and Pottery Barn have all partnered with Design Home to get virtual versions of their products placed in the game's store. A player might pay $1.99 for, say, a pixelated West Elm sofa.
But this September, instead of merely focusing on digital placements, Design Home's parent company Glu Mobile decided to launch a full-scale retail business called Design Home Inspired — featuring a medley of white-label products that the company sourced itself. Now, if a player falls in love with a rug they've added to their virtual apartment, they can buy a real-life version from Design Home directly. The iOS game is essentially doubling as a furniture store.
Retailers and video games have had relationships in the past. This, however, is a notable development — one that suggests that video games might themselves become the retailers of the future.
For years, retail brands have popped up in video games. Gucci and Moschino have each placed new outfits in Sims 4, and Uniqlo and Minecraft crafted a line of Minecraft-themed t-shirts available in both Minecraft and Uniqlo stores. Meanwhile, in Animal Crossing, fashion brands like Net-a-Porter, Gucci, Dior and Burberry have offered up clothing for players to wear on their avatars. 100 Thieves even staged a new apparel drop in the game.
These brands are drawn in by the simple fact that people spend far more time interacting with video game worlds than they do a typical TV ad. If brands can make an interaction feel natural within the space of the game, the engagement they'll receive is hard to beat, according to Jamin Warren, who founded Twofivesix, a consultancy that teaches brands how to collaborate with video games.
But until Design Home, these collaborations have roughly looked the same — in essence, brands parachute into the world of video game. Design Home reverses the model. Instead of just bringing existing retail products into the Design Home universe, "they've taken it a step further and said, oh, we're actually going to do our own white label version of what you see in the game," said Warren. "Going directly to their customers with a product that's adjacent to the brand universe — that's really, really unique," he said.
Design Home's other innovation is that its white-label store is fully shoppable. Players can purchase a sofa or a rug without leaving the game. That's a break from other retail partnerships, like the Uniqlo x Minecraft collaboration, where players had to exit the game in order to buy anything.
Design Home's parent company Glu Mobile seems to think it has hit on something special. Glu Mobile has called its new store a "high-margin opportunity" that it expects to grow quickly. For now, the company is selling pillows, accessories, rugs, wall art and tableware sourced from a handful of suppliers, and it has partnered with the online retailer Burke Décor to handle its e-commerce operations. "We see Design Home as a platform for consumers to discover and engage with brands through creative play," Mark van Ryswyk, executive vice president at Glu Mobile, said in an email to Modern Retail. He added that the game has collaborated with "dozens" of brands, a number that the company expects will only balloon from here. To Glu Mobile, the retail store is"laying a foundation to create more opportunities for future brand partners to join one day."
Some collaborations between retailers and video games are more natural than others. Warren has seen his fair share of examples of brands parachuting into a game, it seems, simply for the sake of advertising in a video game. But players, he said, can see through a gimmick. It's hard to place a subtle Williams-Sonoma ad in a medieval Europe fantasy game, for instance. "All brands should be working in video games, but not all video games should be working with all brands," said Warren.
Simulation games — like Sims or FIFA, which are meant to replicate real life — in particular hold potential, because "in many cases, having the brand presence enhances the immersion," said Warren. Take FIFA — a Pepsi ad, for example, would fit seamlessly into its world. FIFA wants to make itself feel as true to life as possible, and because plenty of real stadiums are covered with soda ads, a Pepsi collaboration only deepens the sense that players are in an actual stadium.
For brands looking to work with video games, one hesitation is the opacity around metrics. Few video games have built up an infrastructure for measuring engagement, which means that brands who do pay for a product placement can't get a clear read on how many players — or even what kinds of players — are engaging with their products.
A few small companies, most notably Bidstack, are working to change that. Bidstack sells video game product placements — like an in-game billboard or a logo on a player's jersey. Most of its work thus far has remained small-scale, but the company recently partnered with gaming giant Ubisoft, possibly signaling a bigger breakthrough for in-game ads.
Most collaborations are — like Bidstack's — still centered on product placements. Yet there is plenty of reason to think that Design Home won't be the last video game to step out into the retail sector on its own. For one, video games are constantly looking for new ways to keep their players active — and monetizable. The largest games have launched K-pop groups, hosted Travis Scott concerts and set up in-game movie screenings of Christopher Nolan's "Inception."
"Video games are looking for ways to keep people coming back," Warren said. Hosting a concert seems to help with that — but so might turning a game into a real-life store.
Setting up an e-commerce shop doesn't require that much extra infrastructure to do, either. As Warren noted, thanks to the existing popularity of microtransactions, "they already have the player's credit card information." The big hurdle is actually getting them to use it.