Why Nordstrom purchased a stake in fast fashion retailer Asos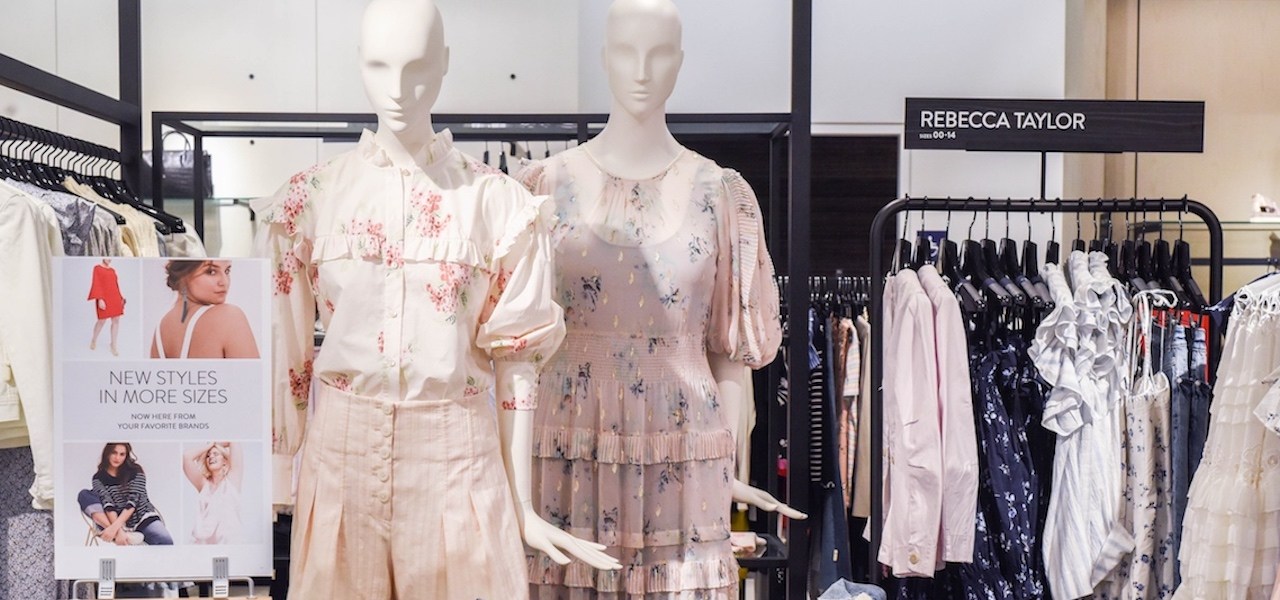 Nordstrom
On Monday, Nordstrom announced it is purchasing a minority stake in four Asos-owned brands: Topshop, Topman, Miss Selfridge and activewear brand HIIT.
The deal comes just months after Asos acquired Topshop for $405 million, back in February. It will give Nordstrom the exclusive North American retail rights for Topshop and Topman; the retailer will also be the brands' sole brick-and-mortar distributor internationally. The department store had been carrying select Topshop apparel since 2012. Furthermore, customers will have the option to pick up online Asos orders at Nordstrom and Nordstrom Rack locations — starting this fall.
Nordstrom hasn't unveiled what the Asos assortment will look like, or which of the fast fashion group's merchandise it will sell. However, the announcement is part of a previously-announced strategy to invest in e-commerce and extend its selections beyond the traditional wholesale model, a company spokesperson told Modern Retail. "Our partnership with Asos is a great example of an alternative partnership model," the company said in a statement.
The partnership is the latest addition to Nordstrom's growing third-party brand assortment. The retailer, which has successfully attracted DTC brands and services, is still largely focused on formalwear and high-end fashion. As a result, Nordstrom's sales have been slower to rebound to pre-pandemic levels compared to other department stores that have a greater assortment of active and casual-wear. In its last quarterly earnings report, ending May 1, Nordstrom reported a net loss of $166 million sales were still down 13% compared to the same period in 2019. In contrast, Macy's reported a net income of $103 million during the period that ended on May 1, compared $3.6 billion in losses the previous year.
Expanding assortment
Since Asos and its brands are generally geared toward young, 20-something customers, this distribution and fulfillment partnership can help Nordstrom tap into this demographic's growing spending power.
Katie Thomas, lead at the Kearney Consumer Institute, said the partnership helps expand Nordstrom's fashion assortments to include more accessible price points. The department store has historically been known for carrying higher end brands and designer labels. These include luxury labels like Tory Burch, Gucci and Ralph Lauren, among others. But in recent years Nordstrom has increasingly added more digitally native brands to stay relevant among young shoppers. In the past, this included Rent the Runway and Madewell partnerships, Thomas noted. 
One benefit of the Asos partnership is that its family of brands are already known among online U.S. customers. In recent years Asos has increasingly vied to compete for U.S. shoppers, which make up about 12% of its overall customer base. But, by partnering with a department store, "it will also help give Asos a chance to evolve beyond being a fast fashion retailer," Thomas said. 
For Topshop, the partnership represents a second chance at a comeback in the U.S. Topshop previously attempted to expand into the U.S. with standalone stores, but shuttered them all in 2019. 
These partnerships aren't an indication that Nordstrom is completely giving up on formalwear — but it's looking to attract more digitally native brands, just like it's doing in fast fashion. Last month, the company announced a long-term partnership with menswear brand Indochino, which will include 21 shops-within-shops across the country. 
A new type of partnership
Margo Kahnrose, chief marketing officer at branding agency Skai, said the flexible distribution partnership stands to help Nordstrom move beyond the luxury department store model. The traditional department store model — in which brands have to commit to minimum orders, and inventory is often rotated out on a seasonal basis — can result in stale merchandise and slow-to-market releases, she said.
"Digitally-native brands like Asos are better-versed in leveraging data to predict consumer needs and fashion trends," she added. 
Furthermore, in-store try-ons and pickups can ease some of the direct-to-consumer logistics burden, Kahnrose explained. "To be able to offer the same to popular brands with no existing retail presence in the U.S. would be of tremendous value and a win-win for both brands."