Why Ikea is targeting gamers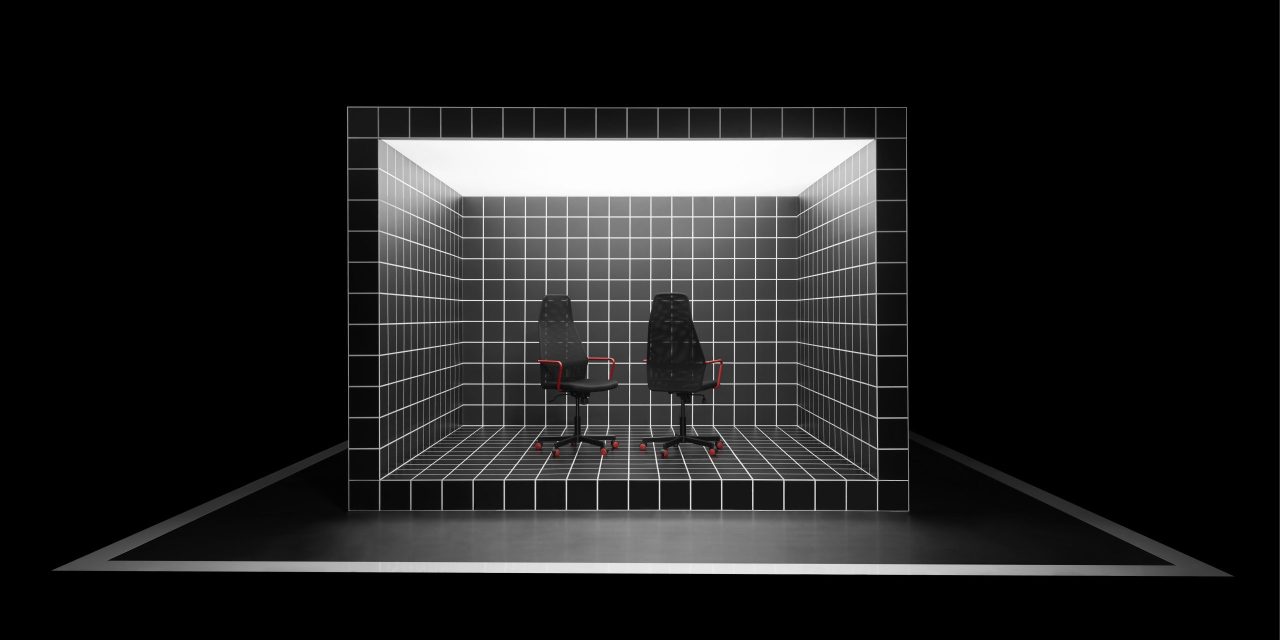 IKEA
Ikea is getting serious about gaming.
The furniture giant is courting gamers with a new range of products that span chairs, adjustable desks, lighting and storage accessories, and range from $6.49 to $599. It is releasing the line in partnership with Republic of Gamers (ROG), a sub-brand of Taiwan's ASUS, which makes PCs and laptops, video cards, monitors and smartphones. According to Ikea, this is just the start of a broader gaming expansion. After debuting in China and Japan earlier this year, the new products are coming to the U.S. and U.K. in October.
The rise of gaming into a multi-billion dollar market in the U.S. has prompted traditional retailers to find inroads into the category. Along with Ikea, office furniture company Herman Miller and big-box Walmart are specifically targeting gamers with chairs and PC peripherals. Disrupting the segment — which consists of a range of home to specialist companies with strong brand recognition — won't be easy, however, it does hold opportunities for outsiders. Primarily, the chance to convert young, digitally-savvy gamers into long-term customers at a time when shopping is increasingly shifting online.
"Gamers tend to be younger consumers and they are now ubiquitous," said Sucharita Kodali, vp and principal analyst at Forrester. As digital game sales have overtaken physical, retailers have been left with fewer avenues through which to access gamers, she added. "As a company trying to get a piece of the pie, you do what you can. You sell accessories for these gamers." 
How Ikea plans to convert gamers into customers
For its part, Ikea claims that it's looking to address an imbalance in the category. Gamers have been "frequently overlooked from a life at home perspective," an Ikea spokesperson told Modern Retail. It's trying to change this by combining ROG's specialist insights with its own focus on design and affordability. Ikea's range also includes drawers, a pegboard, stands for accessories (including a wooden holder shaped like a hand) and a neck cushion.
Ikea plans to target both casuals and hardcore gamers in-store and online. At its brick-and-mortar locations, the company will display the full range together in a dedicated gaming area in the Workspaces department. It also plans to add the products to inspirational room settings in-store.  
As part of its online efforts, Ikea is organizing its first-ever esports event in partnership with ROG. The tournament will see teams playing the popular vehicular soccer video game Rocket League. Alongside a prize pool worth £9,500, participants will be able to win products from the new gaming range, which will also be showcased on the event stage during the final in London.
Ikea isn't the only retailer focused on providing cheap price points to gamers. Walmart's Onn product range also includes gaming peripherals, such as keyboards and monitors, at affordable prices. By comparison, dedicated gaming brands like Corsair and Razer charge hundreds of dollars for chairs and accessories in a sector home to high-end goods. Such high-ticket items reflect just how lucrative the segment is, making its pull irresistible for those outside of its orbit.
What's more, the video games industry as a whole is home to a massive customer base. There are around 3 billion gamers in the world, according to Newzoo. More specifically, the global gaming accessories market is expected to almost double from $7.75 billion in 2020 to $15.4 billion by 2026, according to data from Mordor Intelligence.
Ikea's launch comes on the heels of a new console gaming cycle, led by PlayStation and Xbox, and as game streaming over the cloud is making video games more accessible by breaking down costly hardware barriers. 
This isn't Ikea's first stab at gaming, though it is its biggest commitment yet to the category. The company previously experimented with a 3D-printed range of accessibility products that were sold exclusively through an app made in partnership with UNYQ, a medical wear company. 
Ikea is also jumping into the sector at a time when its own customer base is going through changes that could make it harder to target shoppers in-store. According to the company, store closures pushed more of its devotees online — a trend that endured even as its physical locations re-opened. 
"Today people visit Ikea for targeted purchases. Conversion rates and average spend have gone up, and impulse sales have gone down," the company said in its 2020 annual report. "As a result, Ikea stores sold relatively more furniture and fewer accessories." 
Ikea's biggest strength is its crowdpleasing designs, which have the potential to draw gamers put off by specialist brands to its fold, explained Tom Wijman, market lead, games, at Newzoo. Over time, this would allow it to sell non-gaming products to those consumers as they become more financially independent.
"As it becomes harder to reach young audiences through traditional advertising, gaming gives retailers an avenue to connect with generations now growing up and getting their own income," he said. "If they can draw these people into Ikea (or Walmart) via the gaming line and then later sell items from their non-gaming portfolio to them as well, that's a win for those companies."