Why EyeBuyDirect refreshed its customer referral program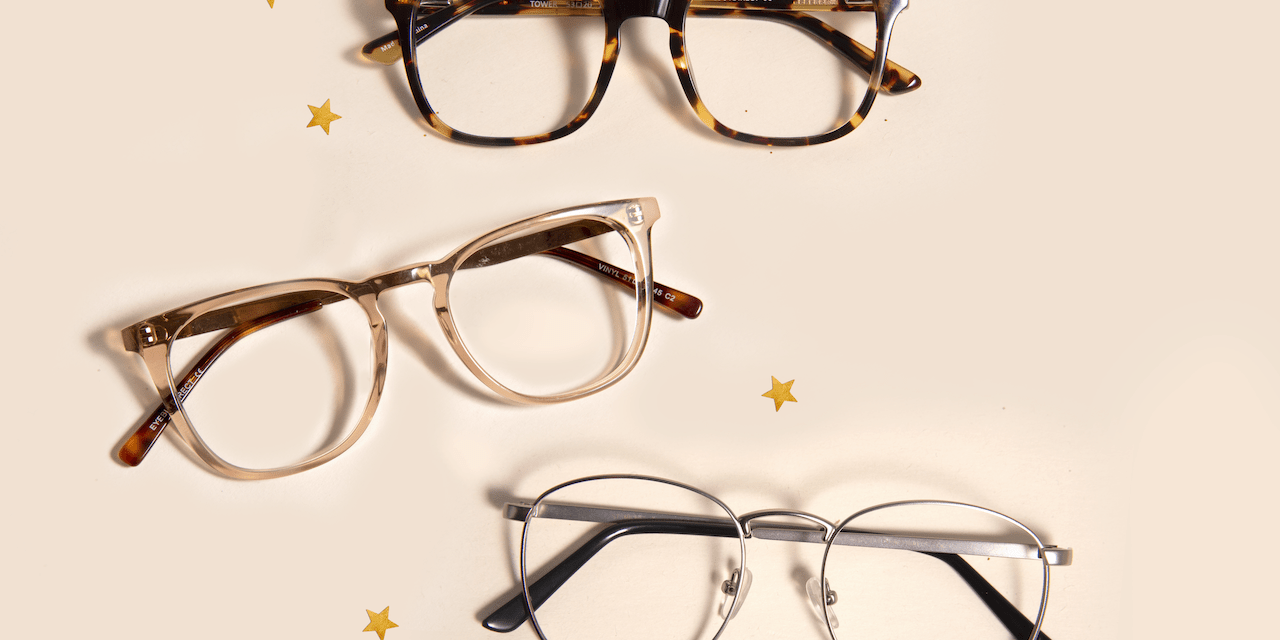 Image via EyeBuyDirect
Brands are looking for more ways to increase customer loyalty. 
This fall, direct-to-consumer eyewear company EyeBuyDirect is trying to get more of its customers to refer their friends and family by rolling out a revamped version of its referral program. Through the holidays, customers receive $20 in credits for their first referral (though they typically receive $10). Then, they get an additional $10 each on their second, third and fourth referral. For their fifth, they get an additional $50 credit on top of the $10 credit. What's more, the new programs gives customers more reminders — both via emails and on the company's website — about how many points they can earn. According to the company, the new program is yielding positive early results.
Improving existing rewards programs is a growing trend among retailers and restaurants. Both Walmart and Best Buy have been leaning on exclusive membership perks to lure shoppers. Meanwhile, restaurant chains like Peet's Coffee have also been updating their rewards points programs. 
Jim Merk, brand director at EyeBuyDirect, said that the company wanted to allow customers to earn more credits toward future purchases more quickly. "Our CEO realized our customers found it too complicated to figure out what they get for inviting friends," said Merk. EyeBuyDirect has over 3,000 frames styles on its website, including prescription glasses and sunglasses, he said. "We want customers returning throughout the year for their eyewear purchases, and incentivizing them with credits is one way to encourage that," he said.
Making rewards easier to understand
For DTC brands, referral-based rewards can be confusing to communicate — and often result in customers forgetting or giving up. While much of the actual dollar value is similar to the previous referral iteration, the more prominent redesign is amplifying it. "We did a lot of internal testing and revised the referral promotions three or four times," Merk said. 
Previously, EyeBuyDirect didn't have a clear breakdown of "here is the dollar amount you get if friend one, two and so on signs up," said Merk. With customers having to do the math themselves, it made them less likely to participate, he said.
Now, users can toggle a sliding tool on EyeBuyDirect's website that shows them the dollar amount. The new redesign also makes it easier for customers to find and use their referral credit potential on the website and via marketing emails. Users can also now generate and custom referral links to their friends and family.
To promote the new referral tiers, the company will run limited-time "double credit" campaigns throughout the year to encourage increased engagement. During the campaign, which is currently ongoing through the holiday season, customers earn $20 per referral — double the usual $10 amount given to first-time referrals.
While it's still too early to cite conversion metrics, Merk said the double points campaign promotion has already created a 2X lift in referral-based signups. 
Ben Zettler, a digital marketing and e-commerce consultant whose clients include Levain Bakery and Promix Nutrition, said that few DTC brands are leveraging their existing referral program in a clear way, often only promoting them sporadically at the bottom of their marketing emails or websites. "They've [EyeBuyDirect] made it easier" to figure out the value in signing up friends for their next eyewear purchase, said Zettler. 
The move is also an example of brands looking to their community of customers to grow. 
Owen Frivold, co-founder of customer experience agency Hero Digital, said this EyeBuyDirect refresh is an example of brands trying to leverage their existing customer base and save on customer acquisition costs. 
"In a competitive landscape with potentially rising CAC, this establishes a virtuous loop to turn first-time customers into repeat ones as their credits accumulate rapidly," Frivold said.