Why Dollar General is trying to attract higher income shoppers with new chain Popshelf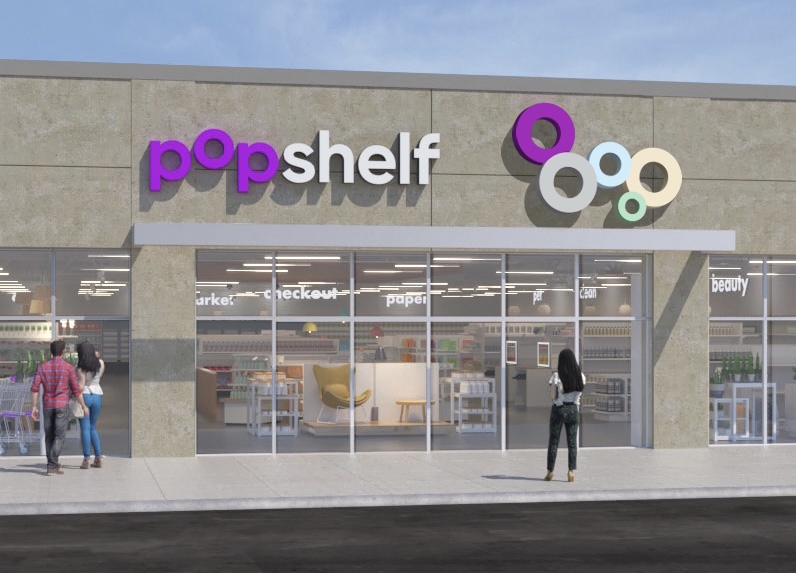 Dollar General is launching a new chain that aims to break away from the traditional boundaries of a dollar store.
On Thursday, Dollar General announced that it is launching a new chain called Popshelf, which is targeted towards wealthier shoppers and will carry crafting items, home decor and health/beauty products. Ninety-five percent of items will be priced at $5 or less, according to a press release.
Dollar General is one of the few retail companies whose brick-and-mortar sales have increased during the pandemic, thanks to its low price points. The company reported that same-store sales were up 18.8% during its second quarter earnings were up in August, while operating profit was up 80.5% to $1 billion. But carrying more expensive products is one way for Dollar General to continue to increase sales and profits, while also targeting a new set of customers than the ones who typically shop its existing stores. Dollar General has become a mainstay in rural America, but it hasn't gain as strong of a foothold in urban and suburban America — something that this new chain code help with.
Dollar General has been in expansion mode, launching hundreds of new stores over the past couple of years. But some cities, like Birmingham and Tulsa, fearing that their communities have too many dollar stores, have recently passed restrictions limiting the number of dollar stores that can open. In 2018, Tulsa's city council passed a law barring new dollar stores from opening within one mile of an existing dollar store.
Some of those restrictions may still apply to Dollar General's new chain. For example, Tulsa's ordinance defines dollar stores as "retail sales uses with floor area less than 12,000 square feet that offer for sale a combination and variety of convenience shopping goods and consumer shopping goods; and continuously offer a majority of the items in their inventory for sale at a price less than $10.00 per item." But opening an entirely new chain could help Dollar General win over more new fans, which could prove helpful as it looks to expand into more communities where it doesn't currently have a presence.
With the Popshelf line, Dollar General won't just be targeting new shoppers, but also new geographies. The company said it plans to open the first two Popshelf stores in the Nashville metropolitan area, and plans to open 30 additional locations at the end of next year. The company said that it plans to target female customers "located in diverse suburban communities with a total household annual income ranging from $50,000 to $125,000."
Currently, the majority of Dollar General's stores are in rural communities or smaller suburban areas. As of 2019, seventy percent of the company's stores were in communities with 20,000 people or less. Meanwhile, the company's executives told the Wall Street Journal that its current core customers are women from households earnings $40,000 or less.
"There is an opportunity for Dollar General to expand its traditional concept into more urban areas," Neil Saunders, managing director of Global Data Retail said in an email.
Last year, Dollar General announced plans to open 1,000 stores this year, to bring its total store count to more than 16,000. Store expansion, alongside carrying higher margin items like beauty products and in some stores, more fresh groceries, has been one of the key ways that the company has sought to grow sales in recent years.
Emily Taylor, Dollar General's chief merchandising officer, told the Journal that Popshelf plans to focus more on non-consumable items, like crafting supplies and party decor. That also means that the company will have to rethink how its stores are laid out.
"Popshelf will need to attract consumers in and encourage them to browse when they are in store," said Saunders. "This means a less dense layout, more displays, lower fixtures to improve sight-lines, and interesting merchandising. Areas to highlight new products and star buys will also be important," he said.
Dollar General's not the only discount chain looking to target more high income shoppers. Walmart, though not a dollar chain, has been looking to target wealthier shoppers in recent years by launching more of its own private-label clothing lines, as well as adding more home decor, toys and other higher-margin merchandise through its online marketplace.
At items $5 and under, Popshelf will most squarely be in competition with Five Below, which has a similar price point. However, Five Below is geared more towards teens and tweens, while Popshelf appears to be geared more towards adult women. Saunders said that carrying more toys and games will be important in helping Popshelf attract more of a family demographic.
"The new concept will need a broad array of products to be appealing and to keep customers coming back," he added.