Why department stores are betting on livestreaming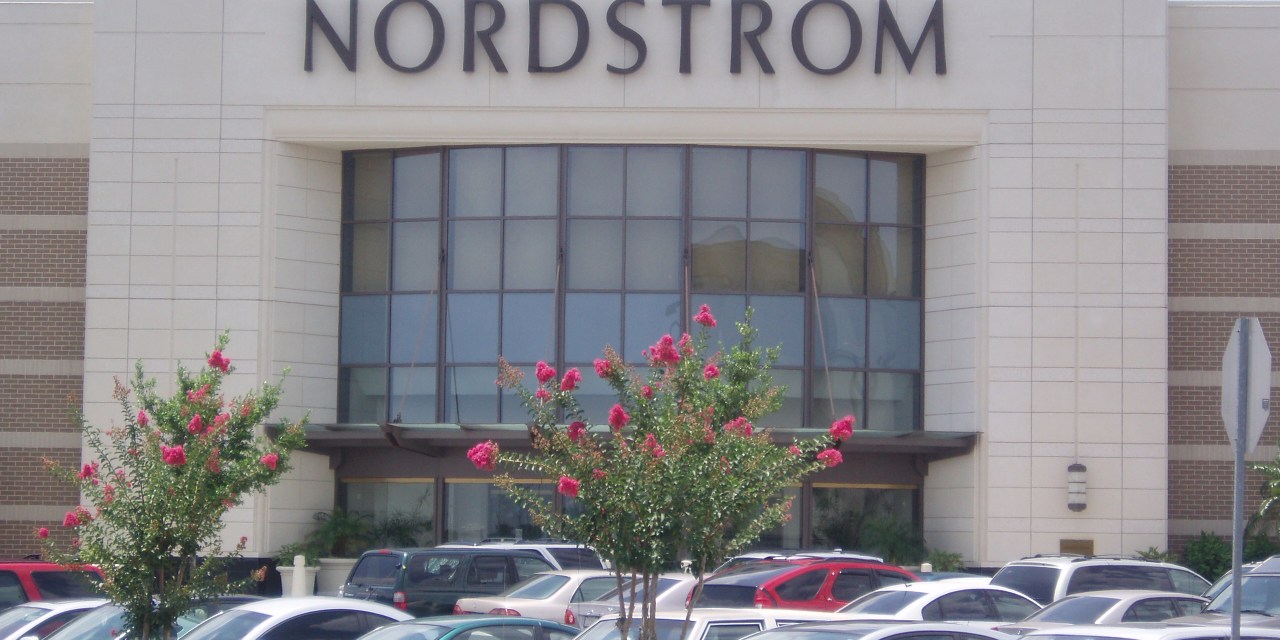 U.S. department store chains are starting to embrace livestream shopping.
Nordstrom, for example, announced yesterday that it is launching a new page on its website dedicated to livestream shopping. Nordstrom plans to host several livestream events each week throughout 2021, a spokeswoman told Modern Retail, with the first being a Burberry virtual styling event hosted with stylist José Ramón Reyes. Nordstrom's announcement comes after Macy's hosted its first livestream shopping event at the beginning of March, in partnership with buy now pay later app Klarna and Cosmpolitan magazine.
Livestream shopping gives department stores another way to pitch themselves as a place to discover new products, whether in-store or online. That's historically been the selling point of department stores, but they've struggled to maintain that advantage in the e-commerce age as bigger players, most notably Amazon, now carry many of the products that were previously exclusive to department stores. But while more and more companies — for example, Walmart — have started experimenting with livestream shopping in the past year, most U.S. shoppers still have yet to buy products through livestream events.
In an interview with CNBC, Fanya Chandler, a senior vice president at Nordstrom, said that the company wanted to experiment with livestreaming in order to get closer to customers. Indeed, livestreaming does offer brands and retailers the potential to get more customer feedback, because shoppers tuning into the livestream can ask questions in real-time.
Nordstrom's first few livestream shopping events seem to be centered around giving customers styling advice from top designers and makeup artists. On May 13, Nordstrom will host a livestream event with Anastasia Soare founder of Anastasia Beverly Hills, where viewers will learn how to replicate "her signature brow technique," while another event will go over tips and tricks for styling jewelry.
That gets at what could be one of the biggest benefits of livestreaming, said Jason Goldberg, chief commerce officer at Publicis: helping people more easily discover new products. "If you are just looking for an exciting outfit to wear on Friday night, traditional e-commerce experiences and search engines haven't been that successful at that," Goldberg said. "I think the hypothesis is that livestreaming is potentially a format that could fill the gap in the digital ecosystem."
Livestreaming also gives department stores another channel to feature the brands that sell through their stores on a wholesale basis; if their livestream efforts are successful, it could be another tool they use to convince brands to direct more inventory to the department store, rather than back to their own website and store. Macy's CEO Jeff Gennette said during the company's fourth quarter earnings call in February that the company's digital investments this year — including in livestreaming — are being done with the express purpose of trying to give brands more ways to tell their stories through Macy's website. In addition to experimenting with livestreaming, Macy's is also looking at expanding augmented reality try-on tools.
Neither Macy's nor Nordstrom has given much detail about how to promote their new livestream events. For now, they seem to be relying on the clout of existing brand partners to draw people in. Macy's livestream shopping event at the beginning of March featured exclusive deals on products from well-known brands like Rebecca Minkoff and Adidas.
Compared to other markets like China, U.S. shoppers still aren't super familiar with the idea of livestream shopping. Coresight Research estimated that the livestream shopping market in the U.S. was valued at $6 billion in 2020. Meanwhile, the firm estimated that in China, livestream sales drive about $63 billion in e-commerce sales.
There's been quite a few new livestream shopping tools for brands that have started to gain traction — or raise more venture capital in the past year — including Popshop Live, ShopShops, and Foot Locker-backed NTWRK. But few retailers have yet to point to livestream shopping as a major driver of sales, or even disclosed how much revenue they've been able to drive from livestream events. In addition to Nordstrom and Macy's, Walmart has been another major retailer that's experimented with livestreaming over the past year, hosting an event on TikTok in December.
Matt Moorut, an analyst at Gartner for Marketers, said that the top livestreaming platforms in China, like Taobao and Duoyin "are much more mature" than the ones in the U.S.. Specifically, he said they do a better job of making it easier to buy products directly from the videos, and integrating social features to help influencers build their followings via livestreams.
In China, brands frequently turn to top influencers (often referred to as key opinion leaders) like Viya Huang and Austin Li to help them sell products via livestream. Moorut thinks that more influencers would first have to embrace livestream shopping videos in order for the format to take off more in the U.S.
"It is going to take some time for consumer behavior to change," he said.