Why Adidas was unable to resurrect the Reebok brand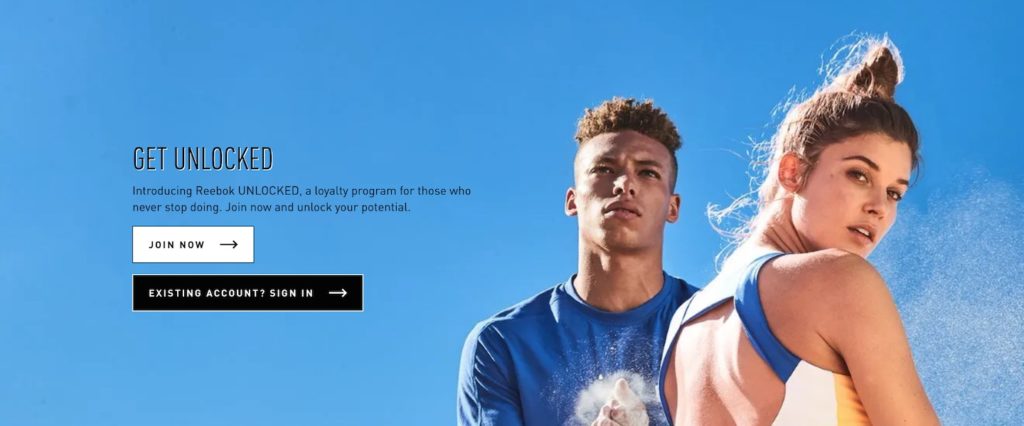 After months of speculation, Adidas' ownership of Reebok may soon come to an end.
The sportswear brand confirmed to media outlets on Monday that it "has started to assess strategic alternatives for Reebok, including but not limited to a potential sale of the business." A spokeswoman told Modern Retail in an email, "no decision has been taken to date, and Adidas could also decide to continue owning Reebok as part of its new strategy."
Reebok has lost market share in U.S. sneakers since it was acquired by Adidas, but the German sportswear brand has been reinvesting in Reebok over the past several years. Adidas gave Reebok digital building blocks it long lacked, like its own dedicated loyalty program. Adidas had also sought to raise Reebok's profile through more brand collaborations, both with celebrities like Cardi B, and athletic organizations like CrossFit. However, Adidas exploring strategic alternatives for Reebok is a tacit acknowledgement that the brand has not grown enough in its parent company's eyes.
"I do think Adidas made a good attempt in the last couple of years to try to find the right formula for Reebok," said Matt Powell, sportswear analyst for NPD Group. But, he added that "the Reebok brand has been in decline ever since Adidas made the acquisition," and the decision to consider selling the brand doesn't come as a surprise.
Reebok's sales were up 2% in 2019 compared to 2018, a win for Adidas as Reebok's sales have declined for years. However, Reebok's sales fell once again during the coronavirus outbreak, with Adidas reporting Reebok's sales were down 7% year-over-year during Adidas' third quarter earnings in November. Reebok also accounts for a small percentage of Adidas' sales — just 6.9% during the first nine months of 2020.
How it got here
Adidas acquired Reebok in 2006 for $3.8 billion, at a time when Reebok was on a path to becoming a serious competitor to Nike. At the time of the acquisition, Adidas and Reebok owned nearly a combined 20% of the U.S. sneaker market. But in the subsequent years, Reebok lost market share and by 2015, Adidas' and Reebok's U.S. market shares had fallen to 4% and 1%, respectively, according to NPD Group. That led Adidas to go on a cost-cutting spree for Reebok.
Current Adidas CEO Kasper Rorsted unveiled a turnaround plan for Reebok called "Muscle Up" in 2016, which first called for cost cutting measures , cosing around 40 Reebok stores in 2017. The following year, invested in more high profile collaborations for Reebok, announcing lines with celebrities Victoria Beckham and Gal Gadot that year.
In its 2019 investor presentation, Adidas said that womenswear was one of Reebok's most important markets. The brand sought to appeal to more women by extending the range of sizes it carries, as well as introducing a maternity collection — something that competitor Nike just did for the first time this year.
Jessica Ramirez, retail research analyst at Jane Hali & Associates, said that compared to other sportswear brands, Reebok has done a good job at building its womenswear collection, citing the fact that it has tried to sign endorsement deals with a variety of celebrities — from athletes to musicians. "With the women's market, you have to speak to every type of woman out there to gain traction," said Ramirez.
But Reebok has also made some incorrect bets. The brand has targeted CrossFit athletes in recent years with product collaborations, a strategy that has been challenged this year thanks to the restrictions that have been placed on CrossFit facilities and other gyms. And while Adidas has made some much-needed upgrades to Reebok's website, most notably launching a loyalty program, it's unclear just how much those digital upgrades have resulted in sales growth.
Powell said that Reebok has also done a good job of tapping into the "retro" trend that's popular in apparel right now. Over the past couple of years, Reebok has been re-releasing sneaker styles that were popular in the 1990s under its "classics division."
Now, as Adidas searches for a buyer for Reebok, it's unclear who exactly will be the right fit to snap up the brand. "I would guess Adidas wouldn't want to sell this company to someone who is in competition with them," Powell said, which would rule out companies like Nike or Under Armour.
A German magazine reported in October that Adidas was looking to sell the Reebok brand by March 2021, and VF Corp and China's Ant Sports were floated as two potential buyers. VF Corp, however, recently bought another brand that's big in sneakers, Supreme, for $2.2 billion.
"It was hard — you had two brands that in the beginning were really addressing the same market" said Powell, adding that he believed the acquisition was "a failed marriage from the beginning."