Q&A
// February 9, 2022 ■ 4 min read
'We only take the best items': Chairish co-founder Gregg Brockway on curating an international luxury furniture resale marketplace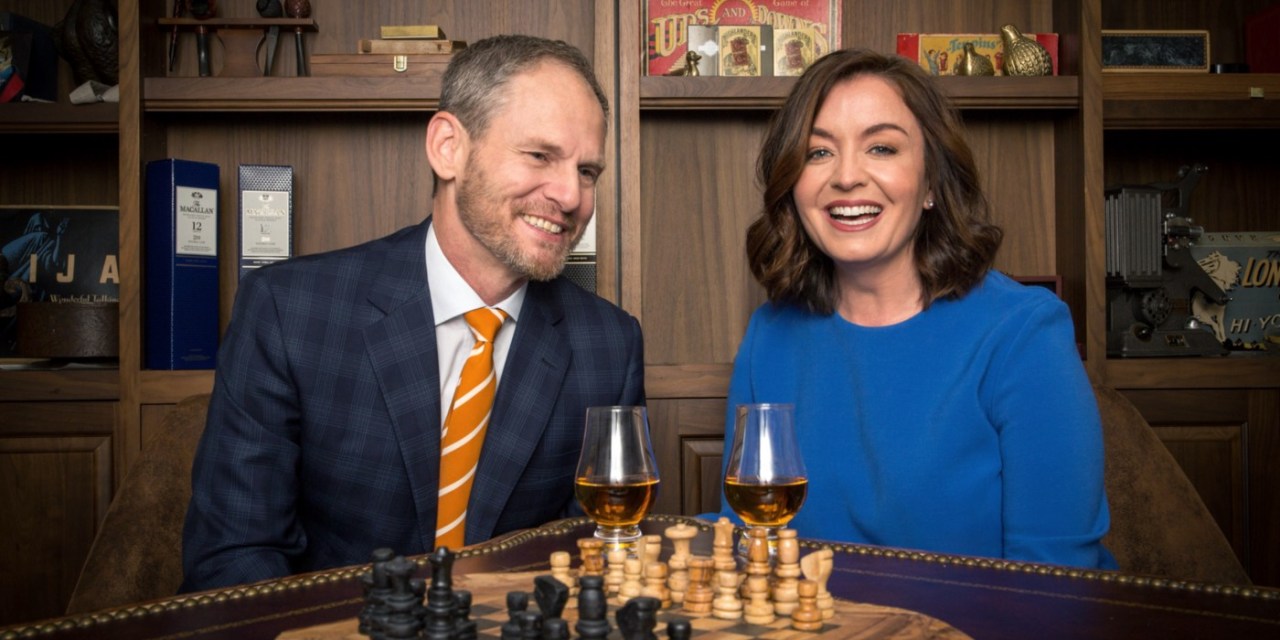 In the nine years since its inception, resale platform Chairish has re-sold over 588,000 pieces of vintage furniture and art from 10,000 sellers. Now, it has international ambitions.
Capitalizing on the boom in the wider resale market, the San-Francisco-based company expanded into Europe last month on the back of its acquisition of Pamono, a European marketplace with an inventory of more than 250,000 vintage and antique furnishings and art sourced from over 2,000 professional galleries. 
Chairish is banking on the deal to cement its position as a leading purveyor of high-end home furniture and hard-to-find products. The company's clientele already includes Hollywood set designers, with its period pieces and chic decorations popping up in productions like HBO's Sex and the City revival "And Just Like That…" and Aaron Sorkin's "Being the Ricardos."
Last year, it carried out a marketing blitz to further boost sales. The flurry of initiatives included Chairish's first-ever television ad campaign, the launch of its inaugural Chairish Magazine, its first annual sitewide-sale, the introduction of Chairish's "Buy Now Pay Later" program with Afterpay and the launch of its Android App. Overall, it posted 39% year-over-year revenue growth in 2020 and, with the addition of Pamono, 54% year-over-year revenue growth in 2021. 
With a larger assortment of goods, comes an even greater need for meticulous curation, according to co-founder and CEO Gregg Brockway. He spoke to Modern Retail about how Chairish works with a range of consignors and how its team of curators and sales staff help to vet its expanding selection of premium furniture and art. This interview has been edited for length and clarity.
How does Chairish's consignment retail model work?
We invite anyone, whether professional or individual sellers, to list on Chairish.
Already, over 10,000 small U.S. businesses sell on Chairish and nearly 2,500 verified professionals sell on Pamono. Together, we offer more than a combined 850,000 products for our 4 million monthly shoppers.  
We have three plans for sellers. The "consignor" account is our basic seller account plan, which is great for design lovers just starting out who have just a few items to sell. Then, there is the "professional" plan, which suits many dealers and consignment retailers with a mid-size inventory of at least 10 items. The other tier is our $149 per month Elite plan for professional dealers and small businesses that need a higher level of service, faster payments, business analytics and more. 
How much commission does Chairish charge sellers for their items?
As a marketplace, we don't have warehouses, so sellers keep their item until it is sold. After an item has been purchased, we pay consignor sellers 70% to 80% of the revenue from each sale, depending on volume.
How do you vet sellers?
Chairish is a curated shopping experience, meaning that we are selective about what items we accept into our marketplace. We don't take everything, only the best stuff.
We have a team of curators that vets each item prior to making them available on our site. Our curators have to make tough decisions based on their knowledge of what performs best on our platform; emerging trends in the market and our own instincts, education and style expertise. Customers and sellers can see what is performing in our marketplace through our Staff Picks, Most Loved and A-List collections. 
In addition, we have a sales team that works with the best sellers in the business and we even call attention to those "super sellers" with fast response times, great items and exceptional reliability.
What features can sellers use to boost discoverability of their products?
With over 850,000 finds on Chairish, individual listings can sometimes get lost in the crowd. The Promoted Listings feature helps sellers ensure their items are highlighted with premium placement and maximum visibility. Promoting items is powerful — they usually sell 2 to 3 times faster. 
Does Chairish plan to expand its global pool of sellers?
Yes. We recently announced that U.S. customers can now shop nearly 200,000 European items available for purchase on Chairish. This move gives our U.S.-based shoppers access to Pamono's European inventory and Chairish's 650,000 domestically located and highly curated products all in one place. 
This is an important step forward in our goal to be the global design community's source of the world's finest design objects and we will continue to build our inventory both in the U.S. and abroad.  
We accept sellers from North America and around the world. As we grow our international business, we will be adding new features to assist our growing number of international sellers.