'We expect to see more corporate shakeups': The RealReal CEO steps down as profitability remains elusive for resale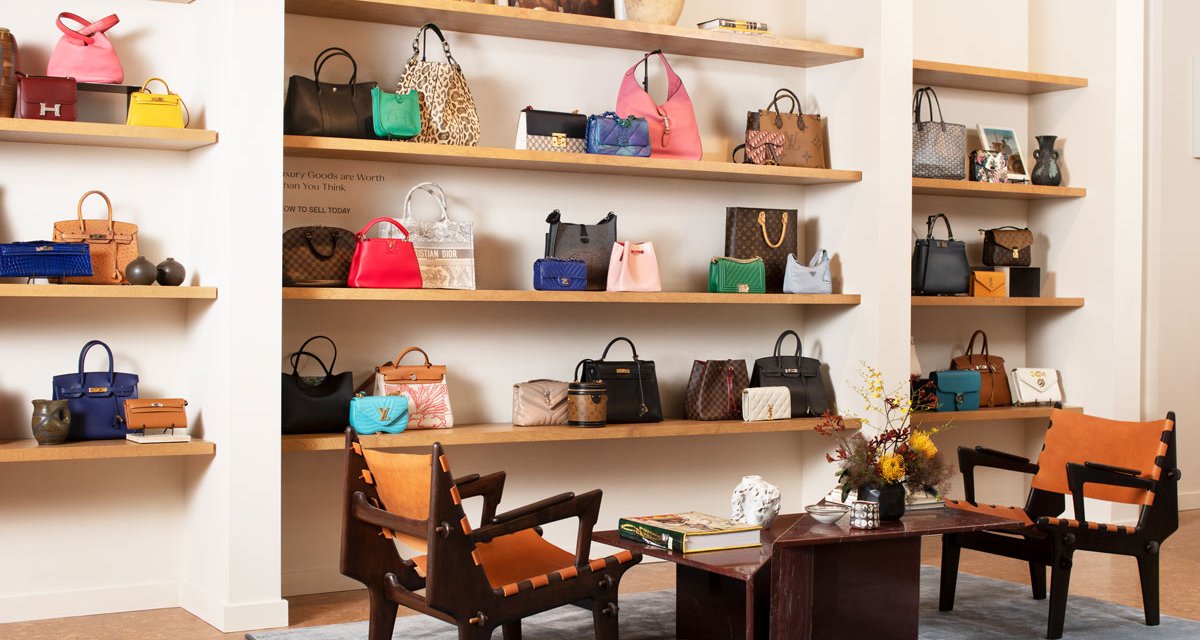 The RealReal
A turning point is brewing within digital resale.  
On June 7, The RealReal announced that founder CEO Julie Wainwright stepped down as CEO, effective immediately. Chief operating officer Rati Sahi Levesque and chief financial officer Robert Julian have taken over as co-interim CEOs. In the SEC filing, the company noted that Wainwright's resignation "was not due to any disagreements with the company." 
Wainwright, who launched the company in 2011, will remain on board as founder and advisor through the end of the year. However, her departure –which comes before TheRealReal has yet to turn an annual profit — underscores how long and challenging the road to profitability has been for resale startups. TheRealReal went public in 2019, and at the end of last fiscal year reported $236.1 million in losses, up from $175.8 million in 2020. In March, management boasted a 30% increase in year-over-year revenue during The RealReal's investor day. At the event, Wainwright had announced the Company's goal to surpass $5 billion in gross merchandise value and achieve positive adjusted EBITDA of $100-plus million by 2025. 
After years of hypergrowth, resale experts say that while specific reasons for Wainwright's departure may be unclear, the company's sudden management shakeup could be a bellwether for luxury resale players. It also highlights the pressures of growing a publicly traded e-commerce startup.
Michael Prendergast, managing director at Alvarez & Marsal Consumer Retail Group, said that while luxury resale "continues to be an exciting space, it's very hard to scale."  
The biggest challenge companies like The RealReal face is efficient operations, given the high level of SKU breadth and single units, Prendergast said. Authenticating and consigning designer items takes many resources, such as proprietary authentication technology, photography and warehousing fulfillment. According to The RealReal, its in-house team authenticates every item the company sells; it currently has three warehouses, the last of which opened in Phoenix last fall.
Not to mention, startups like The RealReal and Rebag are also getting into physical retail as a means to acquire customers and increase sales. The company operates 19 stores across the country, which it also uses to buy customer inventory and fulfill orders. All of these tactics require large amounts of capital, Prendergast said. 
"These companies are going to continue to run into challenges on the back end," he said. For one, insufficient inventory – including lack of consistent styles and sizes – often leads to customer disappointment and drives them to another site. Then there are marketing costs associated with acquiring and retaining customers interested in high-ticket secondhand items, he said.
"The fact that The RealReal has struggled to become profitable since going public in 2019 is likely another factor in bringing in fresh management," Prendergast said. For the first quarter of 2022, The RealReal reported a net loss of $57 million, an increase from $56 million the same period in 2021. During its last investors day, executives hinted at upcoming operational streamlining to help turn The RealReal profitable. CFO Robert Julian said they expect to achieve profitability by 2024; He said the estimation is "based on continued top-line growth, variable cost productivity, and fixed cost management."
Coresight Research analyst Sunny Zheng said despite ongoing difficulties, the U.S. fashion resale market is expected to continue to increase in the coming years. However, she also emphasized that The Real Real and competitors will continue facing several challenges beyond top-line growth. "We expect to see more corporate shakeups and consolidations coming down the pipeline," Zheng said. 
In fact, there has been consistent M&A activity within the resale industry in the past two years. Vestiaire Collective acquired U.S. resale platform Tradesy in March 2022. Meanwhile, ThredUP bought Remix Global AD last July and peer-to-peer resale marketplace OfferUp acquired Letgo in August 2020.   
Chris Ventry, retail and consumer lead at SSA & Company and author of "Tech-Turbocharged Thrift Has Only One Way to Go," said that after years of hypergrowth, luxury resale customers have become accustomed to abundant choice.
"In order to expand, resale companies will need to get economically creative about how they will engage with the customer through the digital channels that are now available," Ventry said. It also requires some cost-cutting decisions to avoid the need to raise more capital. "Forming consortiums with other recommerce retailers is one approach," he said. "But looking outside the immediate industry and forging alliances with well-established apparel retailers could make this sector into an innovator to watch."
All in all, it's not surprising to see these C-suite changes happening, said Prendergast. "It's become a stereotypical solution to bring in executives with different experience backgrounds to take companies to the next level," he said. "The question is: will the shakeout be right for the brand in the long run?"