Travel and leisure rewards credit cards are adapting to a new uncertain world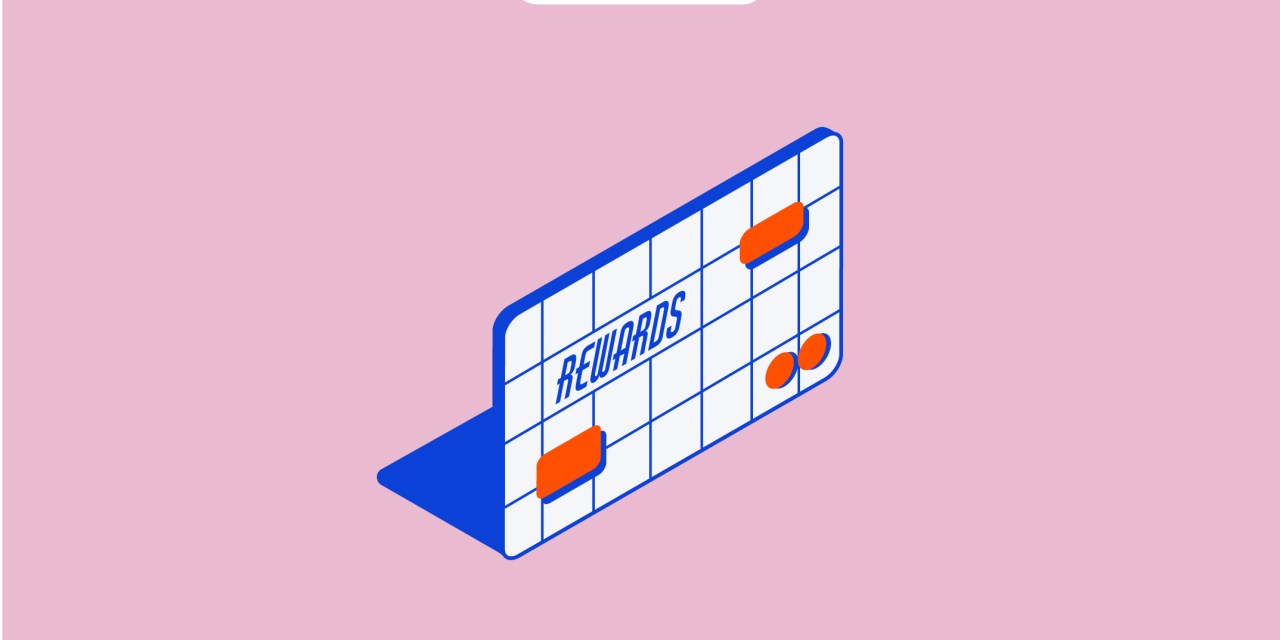 This story is part of a Modern Retail editorial series looking at the future of travel-based retail. 
When much of travel halted in March 2020, so too did many of the related consumer products and services.
Rewards-based credit cards, in particular, were forced to modify their partnerships to reflect the lack of travel and hospitality. According to Mastercard's latest report on travel rewards programs, many credit card issuers pivoted to offer more "pandemic friendly" perks, such as shifting customers' Uber ride credits to be applied to Uber Eats. Some even attempted to incentivize members with extra points for booking. For example, some co-branded card issuers bumped potential earned points up by orders of magnitude.
Now, with brands and airlines counting on the return of leisure and business travel, rewards programs are also hoping to capture the increased demand. And as travel plans increase, providers are looking for ways to adapt to customers' changing needs, especially when it comes to perks and rewards. With this, credit card providers are slowly tiptoeing back into travel and leisure rewards, while also highlighting greater flexibility. 
In 2020, Chase added more cash back rewards on grocery purchases. The bank is now bringing back more of its traditional rewards, such as exclusive events like concerts and sporting events. Similarly, Citi bumped earned points potentials for customers during lockdowns. As of April 2020, Citi Premier card holders began earning 3X points on supermarkets and restaurant purchases, up from 2X the points previously earned. Now, Citi is reintroducing some of its old travel-related perks.
Other providers are banking on the return of travel and leisure. This month, reservation platform American Express-owned Resy partnered with its parent company on a new digital dining program called Global Dining Access by Resy. The program will feature member-exclusive tools, such as Resy's Priority Notify at all the platform's restaurants, allowing them to book available tables before other Resy users. Another perk is Exclusive Reservations, which gives AmEx members access to "primetime tables" at in-demand restaurants across the U.S. and abroad, according to Resy. 
Alex Lee, vp and general manager at Resy and the American Express Global Dining Network, said that the program further helps Resy "become a bigger part of American Express." The idea for Global Dining Access, Lee explained, is to further merge Resy users with Amex's customer base, "which already has a big diners demographic," he said. "As they're re-emerging, we want to bring the best cohort of customers to [restaurants]," Lee said. Resy, which onboarded thousands of new dining establishments during the pandemic.
Resy and its parent company have been testing out co-branded perks since 2020. For example, the two sponsored several outdoor dining locations, which customers had early access to. At the same time, the pandemic helped grow Resy's international footprint. Over the past year, Resy expanded to the U.K. and Australia. It also began integration with foreign platforms in Spain, Germany, Austria and the Netherlands, to allow users to book reservations in those countries. 
For decades, Amex's biggest rewards to its members were focused on air miles and other related perks, such as exclusive airport lounge access, Lee noted. In recent years, the card issuer began experimenting with partnerships with young travel and lifestyle brands, such as Away. For that campaign, the partnership gave American Express Green Card holders $100 in Away statement credit to use toward a suitcase. However, with changing consumer habits, the company foresees dining, hospitality and services officially becoming a bigger draw. "Exclusive tables at hard-to-get-into restaurants are going to be a major perk in the coming years."  
To coincide with the program's launch, the American Express Platinum Card is also getting a refresh to reflect related benefits. The credit card is being relaunched as a "lifestyle card," and comes with benefits like a Global Dining Access by Resy membership, as well as digital entertainment and wellness rewards. For example, members will receive $240 in statement credits on subscriptions with Audible, The New York Times, SiriusXM and Peacock, along with $300 annually on select Equinox memberships or Equinox+ and more.
"The card has always focused on the travel experience, but now we want to cater to modern customers," Lee said, noting millennial and Gen Z-friendly perks, like Uber Eats passes and monthly credits. 
Meanwhile, over the past few months, other credit card companies have been updating their perks to reflect the ongoing changes. Citi, for example, introduced its Custom Cash Card this summer, which card allows customers to earn cash back on different categories each month, including dining, gas, groceries and select travel purchases.
Meanwhile, in response to lockdowns, some banks and issuers have extended earnings windows. Bank of America, for instance, has stretched the amount of time cardholders have to earn sign-up bonuses. The company is still allowing its Travel Rewards credit cardholders to redeem points on dining and delivery.
Jason Thacker, head of credit cards and unsecured lending at TD Bank, told Modern Retail that the rise Covid-19 strains — like the delta variant — are spurring further uncertainty on travel or other entertainment purchases. With that, consumers are increasingly considering cards that offer a variety of spending and rewards options — and banks are modifying their offerings to accommodate them.
"With these preferences in mind, we launched our TD Double Up credit card in April," Thacker said. The card models its 2% cash back rewards program on flexibility, he said. With this new card, consumers can earn 1% cash back on purchases, regardless of category, and an additional 1% cash back when rewards are redeemed into an eligible TD deposit account. The flexibility, Thacker noted, allows customers to redeem the cash or save it during impacted travel or gatherings' times.
Flexibility will likely be coveted for the foreseeable future. Erik Budde, CEO of GigaPoints, a platform that provides personalized credit card recommendations, said that when the first country reopened, "there was a surge in cash back rewards," because many had given up racking up travel points in 2020.
While many Americans are booking vacations, "airlines and travel cards are still suffering from the lack of business travel," said Budde, which makes up a big chunk of customers. This is why more co-branded programs, such Amex and Resy's, are focusing less on "traditional airline miles and diversifying their portfolio with dining and lifestyle rewards," Budde said. This trend was already growing prior to the pandemic, with players like Capital One began building lounges and cafes as exclusive perks for their customers. 
"The integration of credit card rewards and dining and services will continue," Budde concluded.