Q&A
// August 13, 2021 ■ 4 min read
'There is room for multiple services': Sezzle CEO Charlie Youakim on the future of buy now, pay later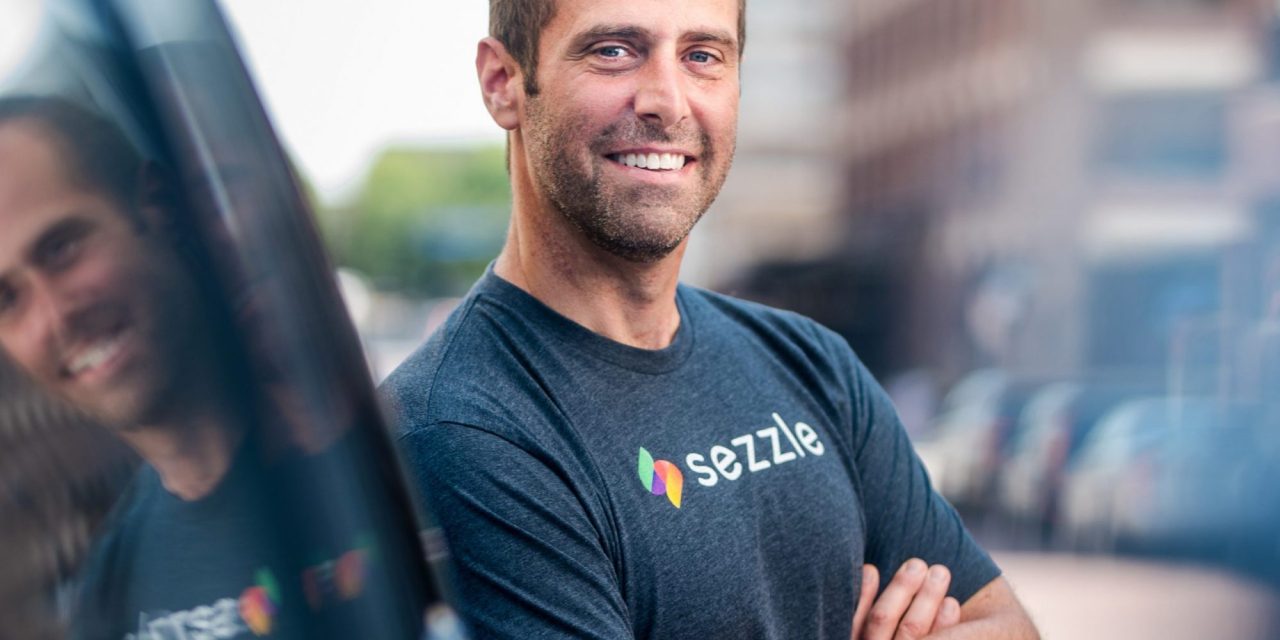 Image via Sezzle
The buy now, pay later (BNPL) space has grown tremendously in recent years. BNPL services' popularity, both via retail partnership and among shoppers, has soared in the U.S. during the pandemic. This growth is beginning to result in consolidation, such as Square's recent acquisition of Afterpay. 
Now, as the competition grows, these startups are increasingly focused on customer retention, as well as building brand ubiquity among Americans. 
Sezzle is one installment payments service that's looking to carve out its own niche. The company — which was founded in 2016 and currently has 2.9 million active customers — started out by courting small and medium-sized businesses. Sezzle offers interest-free installment plans, while charging late fees for missed payments.
More recently, Sezzle has pushed to forge partnerships with larger retailers, such as Target and GameStop. The company is also expanding its suite of products to include tools to help customers build their credit.
Charlie Youakim, CEO of the Minneapolis-based Sezzle, spoke to Modern Retail about the challenges of operating a BNPL service, and areas that he believes are still untapped by this new generation of fintech companies. This interview has been edited for length and clarity. 
What are some of the new offerings you've added in response to pandemic era growth?
Our core product doesn't have an impact on credit, but is a good training wheels for borrowing. Our surveys of Gen Z users showed that 50% of our customers didn't want us to touch their credit, while the other 50% wanted their payments to contribute to their credit score. We added the credit-building Sezzle Up last November, for which we report the spending limit every month to the credit bureaus. We also began offering rewards via Sezzle Spend to attract customers to the service for the long term.
Young consumers, specifically, have gravitated toward BNPL services and away from interest and rewards cards-based credit cards. So there is a big opportunity to cater to this demographic's needs and grow along with their spending habits. 
There is major competition in the BNPL space currently. What helps you stand out to brands?
Despite the competition, I think there is room for multiple services to work with brands. For example, big-box retailers look for specific partners that can deliver flexibility and reliability for large volumes of transactions. So they tend to attach their brands to certain services. 
Many retailers already have some sort of private label payment option or credit card, and we want to be complementary to their existing lending approach. We don't want to do it all. Our focus is on being a wallet that partners with banks, like TD and Ally Bank, which have more experience lending long term. We also recently launched a Discover Card partnership as part of our next growth-focused steps. 
You also recently announced a Target partnership. How does the deal help expose you to more national consumers?
Until this year, we were mainly growing in the SMBs space, and currently have 34,000 merchants in North America. But we wanted to get into the enterprise segment because our long-term goal is to be ubiquitous among consumers. We first signed with Target in late 2020 and have now signed a long-term contract with them. Target is a pinnacle partner for us because we've always had lower clout due to launching after the other popular BNPL startups. 
BNPL players have been criticized for hidden fees and lack transparency. How are you approaching marketing while keeping consumer protection in mind?
Financial education is generally lacking in the U.S., with many young people learning about credit and debt through trial and error or from parents, if they're lucky. Being known for transparency and safety helps with this. We just got certified as a B Corporation and want to lean further into the social responsibility that comes with it. 
Our product launched as a no-hit to credit option because we felt it was the right approach at the time. On the other hand, Sezzle U is our educational tool that helps young users pick the right product, and eventually graduate to our credit-affecting plans. 
In-store use is heating up among buy now, pay later players. What's your approach to physical spending?
The BNPLs are all headed into the offline world, which is the next frontier in this space. However, it's also much trickier than online transactions because you have to get integrated with stores' existing POS. Our integration allows customers to walk up to the register and tap with their Sezzle virtual card to pay. One area that BNPL is still catching up to is the rewards that private label and store credit cards have offered. There is still a big opportunity to modernize that relationship between retail and shoppers with flexible spending.