'The proposition has changed': How Groupon fell from grace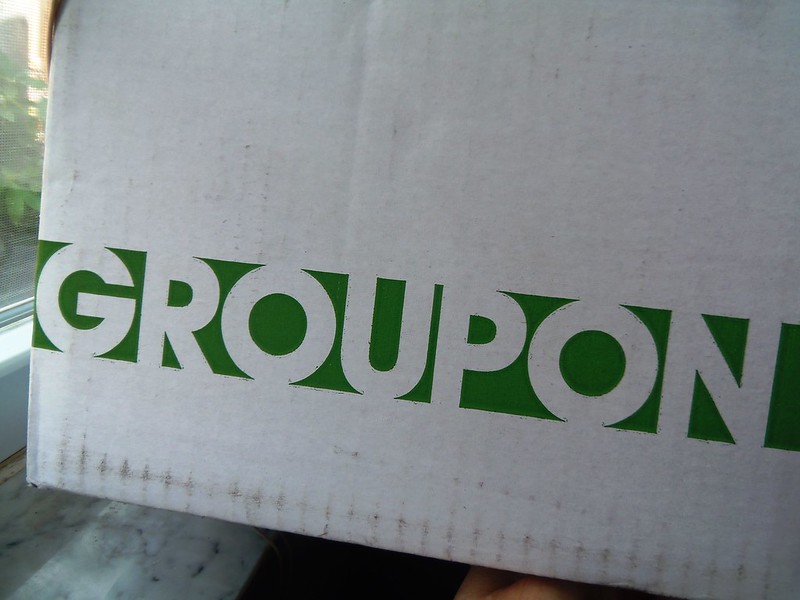 You seldom hear the expression "Groupon anxiety" these days. Coined in 2010, and permanently enshrined on UrbanDictionary.com, the phrase described the "preoccupation and feeling of anxiousness and not being able to sleep knowing that a new Groupon will be released after 1am."
In the months after Groupon launched, in November 2008, so-called Groupon anxiety was rife. There was a voucher available for almost anything — skydiving, a steak dinner, cut-price lunch hour liposuction — often at ludicrously low prices and in limited quantities. As one of the original retail startups, the Chicago-based company was known for its quirky sensibility, including a now-abandoned mascot, Mister Groupon the Cat, who wore a gold chain and rode a spaceship. Barely two years after launching, the company's vouchers were available in 250 cities around the world, with 35 million registered users. In 2010, Groupon spurned a $6 billion acquisition offer from Google, before going on to IPO in June 2011 at $12.7 billion — then the largest IPO for a tech company since Google's own offering, in 2004.
Nine years since its IPO, with coupons long having lost the relevance they once had, Groupon is struggling. It is currently trading at less than 5% of that initial valuation, at around $515 million, with its share price down from $70 to about $18 year-on-year. Since its IPO, the company has struggled to remain afloat, with occasional profitable quarters in 2014, 2017, and the final quarter of 2019. The company's original CEO was ousted in 2013 and replaced by Rich Williams, who stepped down from his role in March 2020. Aaron Cooper, the company's North America president, is its interim leader.
In pursuit of profitability, the company has attempted pivot after re-pivot, including a partnership with ticket vendors to concerts and events, called GrouponLive. Via Groupon Goods, the company attempted to be a platform for other sellers to hawk physical stuff, much like Amazon or eBay. But sales failed to take off, due to competition from other, more established brands and a lack of interest in the products themselves. In February, the company announced that it would be "exiting goods." (Due to the pandemic, this exit was put on pause, with the company instead seeing growth in products "such as face masks, gloves, and hand sanitizer," according to a presentation to shareholders.)
Groupon lost $20 million in the first quarter of the year, and anticipates losing as much as double that in the second quarter of 2020. In the last three months, it laid off or furloughed 2,700 employees, as the first part of its "multi-phase restructuring plan." Now, with shutdowns likely to stymie sales through to the end of the year, is there a path back to long-term profitability?
Discounts in the name of customer acquisition
Amid Groupon's initial hubbub, in 2009, New York's iconic Russian and Turkish Baths began using the service as a way to diversify their clientele beyond the ex-Soviet regulars. The Baths have an unusual structure, where the business was split week-by-week between David Shapiro and his co-owner Boris Tuberman. (Shapiro died in May.) They have long taken it in turns to run it, week by week — visitors purchase cards for either Boris or David weeks, which cannot be used interchangeably.
As competition mounted on all sides, and in a bid to increase the number of customers, Shapiro's half of the company turned to online promotions to expand its base: "The coupons seemed like a great, no-cost way to get more customers," said Dmitry Shapiro, general manager and the son of David. "For a couple years, we ran a ton of promotions, mostly through LivingSocial, Lifebooker and Groupon." (Lifebooker no longer exists, while Groupon acquired LivingSocial for $0 in 2016.)
Though admission prices via Groupon were very low, a huge influx of new schvitzers helped offset the company's consistent fixed costs. "We made more money," he said. "We got a new, younger clientele. More women started coming, so we added an additional small locker room." Over time, Groupon became less integral to the business, especially as one-off customers turned into regulars. The company began to develop its own mailing list and run its own promotions throughout the year, which didn't involve handing cash over to a third party.
Many businesses approached Groupon in a similar way: a good, if somewhat expensive, short-term strategy to acquiring more customers fast. According to a 2016 paper from researchers at Harvard University published in the journal Marketing Letters, Groupon's standard offer to businesses was 50% of the voucher price: A restaurant charging $20 for a voucher redeemable for $40 of food would pass $10 of their takings on to Groupon, and keep $10 to offset their costs.
Outgrowing coupons
At such a high price point, it's unsurprising that businesses like the Baths looked to move on as quickly as possible. More than that, it grew cheaper and cheaper for them to do so, as online advertising's race to the bottom drove down the cost of marketing a business. In an ideal world, Groupon had been a route to lots more regulars, who could be charged at-cost prices. In a worst case scenario, the coupons sharply reduced profits without gaining the business any more customers. In either event, a swift divorce from Groupon or its competitors was the only feasible option, creating clear long-term sustainability issues, write authors Benjamin Edelman, Sonia Jaffe, and Scott Duke Kominers: "The savviest analysts question the underlying value proposition for firms, asking whether large voucher discounts can genuinely be profitable, particularly given the large fees paid to voucher services."
"Over time, the proposition has changed and it's become a little bit more challenging for them," said Wedbush analyst Ygal Arounian. "They have been losing customers, and that's been ongoing for a number of years."
"Voucher fatigue" and the flood of marketing emails turned some customers off the service altogether. Meanwhile, like many companies, Groupon has also struggled to maintain the quality of its customer service during the months of lockdown. Rather than issuing refunds for experiences cancelled or rescheduled due to the pandemic, per its earlier policy, Groupon followed the same tack attempted by airlines, and issued "Groupon Bucks" instead, to be redeemed on other vouchers. Customers who have pushed back or requested a cash refund report being blocked or ignored by Groupon on social media.
Shareholders are also unhappy: In the past week, multiple class action lawsuits have been filed against Groupon, alleging that the company broke federal law and misled investors about the success of its Goods category.
Throughout these travails, the company has maintained grim-faced optimism. In a recent letter to shareholders, interim CEO Cooper teased a new strategy, though did not elaborate precisely what it might be: "So, how are we approaching the path forward?" he wrote. "We need to think differently. We need to execute differently. We believe this is the only way we can deliver different results. Although our opportunity in Local remains unchanged, you should expect a new approach to reaching our full potential." Groupon declined a request for an interview.
Analyst Arounian has long contended that Groupon's future lies in some kind of acquisition. One sensible option might be a merger with Yelp where customers might visit the site for a review, then pay for a coupon or get some kind of a deal, he said: "If you tie those two things together, it becomes a lot more powerful." At the same time, the two companies face similar struggles, with both hamstrung by partial reopenings or continued shutdown. "A deal can get done in this environment, but it's more challenging," he said. "That would likely get reflected in any acquisition price."