The hottest job in retail: Supply chain specialist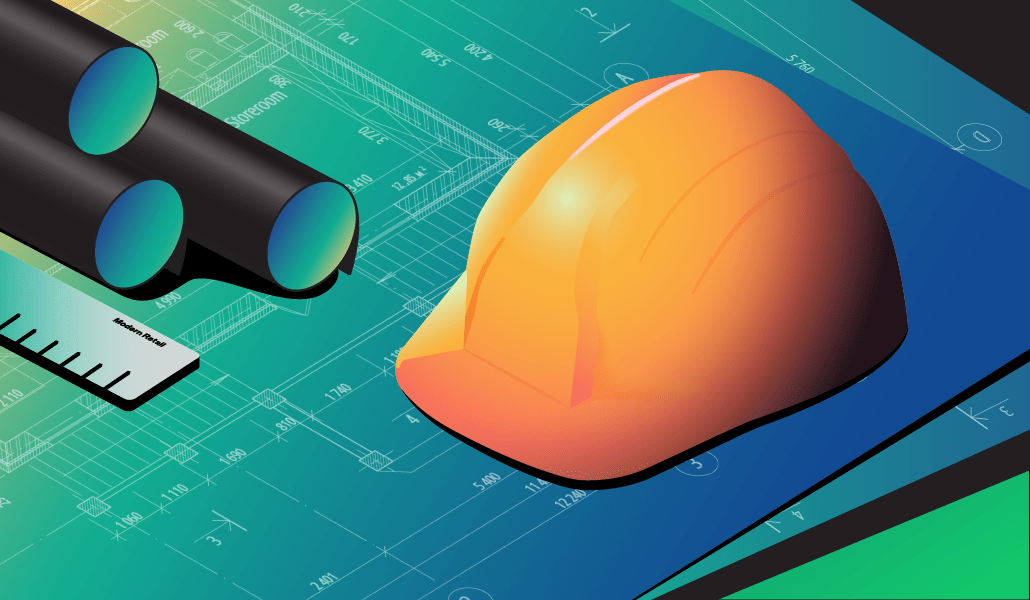 This story is part of The Chain Game, an editorial series looking at all the ways the supply chain has been upended over the last two years. You can read the entire package here.
The past two years have exposed the perils of making the supply chain an afterthought. In turn, more retailers and brands have been turning to experienced hires to lead their logistics operations.
Over the past year, many retail companies have begun appointing chief supply chain officers and experts to help them diversify the suppliers they work with and mitigate delays at various parts in the supply chain, among other tasks. Some companies are bringing on new chief supply chain officers as inventory challenges have accumulated. Other direct-to-consumer startups are bringing on supply chain specialists earlier than they typically might have in the past, as the past year has underscored the importance of building a resilient supply chain.
In early March, Peloton announced that Andrew Rendich is joining the company as chief supply chain officer. Rendrich, who joins Peloton from Grove Collaborative, will be "overseeing Peloton's supply chain, distribution, member support, and information technology teams," according to the company. Peloton, which invested $1 billion in production and fulfillment last year, has had troubles forecasting waning demand for its bikes. The new hiring news came after Peloton laid off its team of supply chain executives in February, as part of its corporate restructuring efforts.
Early-stage brands are also getting a head start on building their supply chain departments. DTC olive oil brand Brightland is looking to hire its first-ever supply chain analyst. According to the job listing, the chosen candidate "will be primarily responsible for managing the supply and logistics of existing products, as well as providing operational support for new products and sales channels." 
What a supply chain specialist does
The person who is responsible for overseeing supply chain operations at a brand or retailer might hold one of a few titles: chief supply chain officer and head of operations are among the most common. When a company might hire for these roles varies depending on the size and scope of the company. A food and beverage company, for example, may bring on supply chain experts after getting into wholesale, which requires them to significantly ramp up production. However, the past two years have convinced some founders to take the plunge earlier.
Carmel Hagen, founder of baking brand Supernatural, didn't think hiring a supply chain expert would be necessary for a few more years. "Until you're in multiple retailers that need managing, a founder can successfully divide their time between many roles," Hagen previously told Modern Retail. However, since Supernatural entered Whole Foods and Stop & Shop, along with Amazon and multiple online marketplaces during the pandemic, managing the supply chain side became more difficult.
This led Hagen to hire a head of operations last year. Since coming on board, the operations lead has been managing Supernatural's DTC inventory and day-to-day communications with retailers, including keeping tabs on wholesale orders. "Technically, the right time to make the operations hire was probably three to six months before I got there," said Hagen. "But I knew for sure it was time."
Hiring supply chain-focused roles requires a deep knowledge of suppliers and manufacturer connections. The ongoing delays also have brands expecting these executives to help problem-solve supply chain issues.
For example, Brightland's supply chain analyst position asks candidates to execute inventory planning, "forging excellent vendor relationships," identifying and proposing solutions to supply chain issues, among other daily tasks. Applicants are also expected to have between three to five years supply chain or relevant logistics experience.
As with other positions, having experience working on supply chain operations at a big corporation is a plus. Egg white-based wrap brand Egglife, which launched in 2019, is another CPG upstart that recently hired a supply chain veteran. In early 2021, Egglife brought on Cynthia Waggoner, who formerly led manufacturing and operations for Kraft Foods' snack and confections business, as supply chain officer. Part of Waggoner's role involves supporting the production and distribution staff, as well as Egglife's new commercial facility as the brand enters more retailers this year.
Even if other companies aren't bringing on dedicated supply chain officers, they are prioritizing supply chain experience when hiring for other top executive roles.
In late 2021, subscription probiotic and microbiome research company Seed hired Eric Kau as chief operating officer, who will also be responsible for overseeing supply chain operations.
Kau's previous experience includes stints at Amazon's vitamin and sport nutrition unit, as well as COO at beauty subscription box service BoxyCharm. At BoxyCharm, Kau headed up several functions for the startup, including e-commerce and supply chain, which he said has transferred over to his Seed role. 
Seed's supply chain, which relies on agricultural partnerships and cold chain logistics, has always been complex, Kau explained. "I'm bringing infrastructure knowledge for our multi-product expansion strategy," he said. He will be running Seed's supply chain teams and building out Seed's finance and accounting infrastructure alongside co-founder Raja Dhir. "A big part of our current focus is on sustainable packaging," he said. 
As consumer brands double down on supply chain, they are betting that their new supply chain hires will be key to meeting exponential growth goals. Some consumer brands have doubled or even tripled their sales over the past couple of years, and are finding that they have to increase manufacturing capacity in order to meet demand.
Egglife, for example, expanded from 2,000 retail doors in 2021 to over 10,000 this year, including grocery chains Sprouts and Kroger. To fulfill these larger orders, the company has doubled production capacity and is hiring more sales representatives.
Similarly, Arin Maercks — who joined CBD brand Highline Wellness as president and chief operations officer last November — is focusing on supply chain optimization during a critical growth period for the company. Part of his new role involves overseeing the CBD brand's expansion, as well as sourcing and managing ingredients for its growing product line. 
"Since I joined, we've worked feverishly to optimize the supply chain and assure our partners are capable of meeting the demands of a high growth company," Maercks told Modern Retail.
Over the past few months, Maercks and his team "have been implementing more rigorous demand planning parameters," he explained. He's also overseeing the company's new focus on streamlining packaging needs, stress testing product manufacturing, as well as discontinuing unsuccessful SKUs. "We're also looking at our product portfolio closely, and making the necessary tweaks," he continued – both based on customer feedback but also based on ingredient availability in the long run, he said. 
All of these steps are contributing toward "ensuring that every single part of our supply chain is working seamlessly," said Maercks. 
"Our ultimate goal is to scale the business to $450 million in sales," Maercks concluded. The company currently generates about $20 million in annual revenue, and hopes to reach the figure over the next five years. "That will require fine-tuning our supply chain as we grow."