Why Tastemade is partnering with retailers for shoppable programming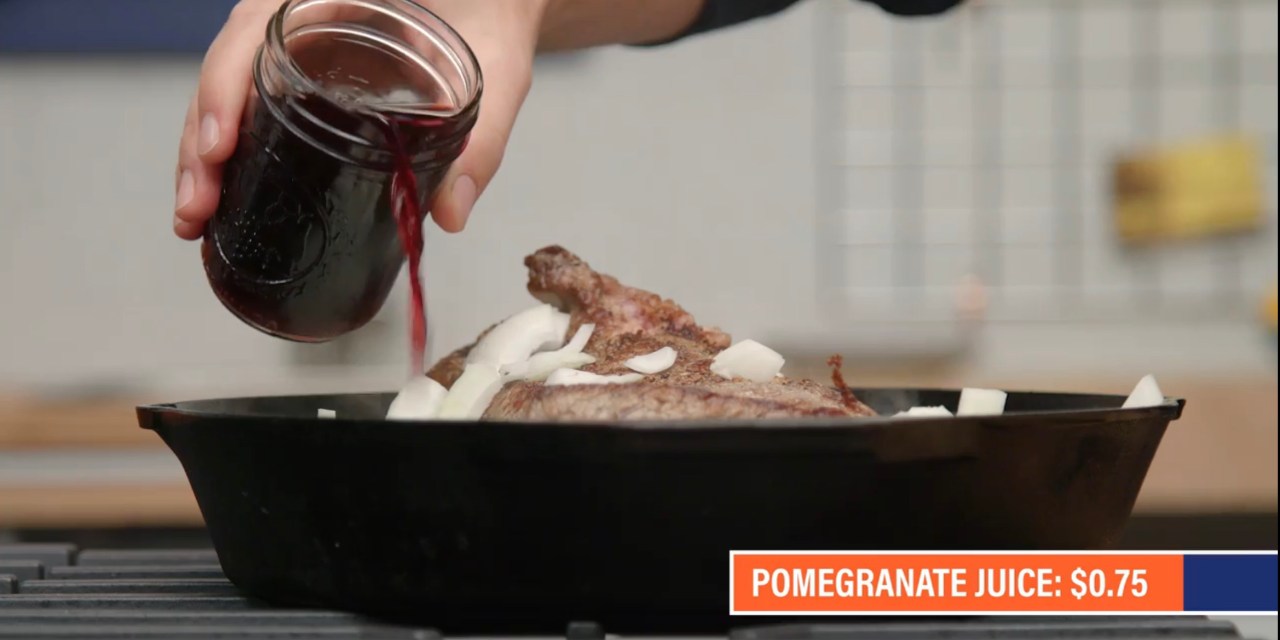 Tastemade is trying to brand itself as the future of shoppable TV.
In the past week, the food and travel channel — which streams to 300 million monthly viewers on YouTube, Instagram, TikTok and other social outlets, plus on Tastemade's own streaming service — has rolled out a series of shoppable partnerships with big-name retailers. With Walmart, Tastemade collaborated on its popular cooking show called "Struggle Meals." Throughout each episode, a host prepares easy-to-cook meals — and after each dish is finished, customers can text a number that adds all of the ingredients to their cart on Walmart. On Wednesday, Tastemade announced a collaboration with Amazon on another cooking-centered show, which includes a similar integration that lets customers buy ingredients from Amazon Fresh.
Tastemade has grown rapidly since its founding in 2012, garnering big investments — including from Amazon itself — but the company has struggled to turn a profit. Retail partnerships promise one way forward. And its recipe-centered shows are drawing particular attention from retailers because their viewer numbers ballooned so much during the pandemic. Back in April, for instance, pageviews for "Struggle Meals" jumped over 500%.
At Tastemade, shoppable TV is still in its infancy — as it is in much of the U.S. A few precedents include Amazon's "Making The Cut," a fashion competition TV show that sold the outfits worn on each episode, and a brief shoppable TV special on Syfy. Deeply integrated product placements, like The Container Store's collaboration with "The Home Edit" on Netflix, are also gaining popularity. But the Walmart and Amazon integrations suggest that shoppable TV might become a big part of Tastemade's future. And as more retailers are looking to invest in their own media properties, social-focused media companies like Tastemade are becoming go-to partners.
Going forward, "I would never say that everything will be shoppable," said Jeff Imberman, the head of sales and brand partnerships at Tastemade, adding that "shoppable has become a really important part of the consumer journey."
For years, Tastemade has carved out a niche partnering with retailers on TV shows. Many of those collaborations have looked like traditional product placements, with Tastemade videos featuring Baconator-flavored Pringles or cannabis gummies from Mindy's Edibles. More intriguingly, Tastemade last year worked to launch a new sandwich for Subway, which company dreamed up based on data it collected.
The recent string of shoppable partnerships are not the first for Tastemade — in 2018, the company also briefly sold cast iron skillets from the retailer Smitheys during one of its shows — but they are much higher profile.
For its Walmart partnership, Tastemade doesn't get a cut of the purchases made through "Struggle Meals," but Imberman said that a commission-based model is something the company might try in the future. If that does happen, it isn't hard to imagine that soon media companies like Tastemade might generate a significant portion of revenue through shoppable TV commissions, just as many online publications currently rely on Amazon affiliate links for revenue.
Tastemade has made a habit of experimenting with new revenue sources, including by launching a Tastemade cookbook and a 24-hour, ad-supported channel, and it's possible that shoppable TV will prove to be a short-lived trial. But one reason why Tastemade's shoppable partnerships might continue on is that retailers are increasingly fascinated with content.
Many companies want their own version of Amazon Prime Video — a space where they can meld together TV with product sales. Some brands have become adept at making their own content, with brands like Dollar Shave Club and Glossier in particular leading the charge. But others might be finding that the investment isn't worth it, said Laura Kennedy, a retail analyst at CB Insights. Walmart recently sold off its streaming service, Vudu, after it struggled to tie the service effectively to its other holdings. "It was never clear what Walmart's goal was other than to be, like, 'Hey, we also have streaming and movies,'" said Kennedy.
Building a shoppable TV show that people will actually watch isn't easy. Imberman told Modern Retail that Tastemade is still figuring out how to best structure a shoppable show. He knows shoppable shows can't look exactly like a typical Tastemade show, because here "you're trying to drive action, you're trying to incent action from that consumer," he said. Tastemade's hosts, he said, "have to be thoughtful in the approach of, when do I hit that consumer with the SMS code for that recipe?" For a retailer with little experience crafting TV, building up an effective shoppable TV show is an especially tall order.
Instead of spending the money to build up up a media and development team from scratch, retailers might increasingly lean on channels like Tastemade to create engaging shoppable content. The fact that brick-and-mortar retailers like Walmart are integrating their products into Tastemade shows, Kennedy said, "tells you that [they're thinking], 'the cost of trying to build this in-house is too high for me. I'm going to go to an expert who knows how to do it.'" Partnering with outside media companies "eliminates the need for these retailers and businesses to make a huge investment in building that space themselves," she said.
According to Kennedy, retailers might be making a trade-off. They'd much rather spend their time building their own in-house fulfillment networks, for instance, than bringing a TV development studio in house. "There are businesses that have found their way to be good at it," said Kennedy, in reference to retailers investing in digital content, "but I think some of them know where their strengths lie." In many cases, that's not actually in content.