Q&A
// August 24, 2021 ■ 3 min read
StockX CMO on how Gen Z is shaping the platform's growth strategy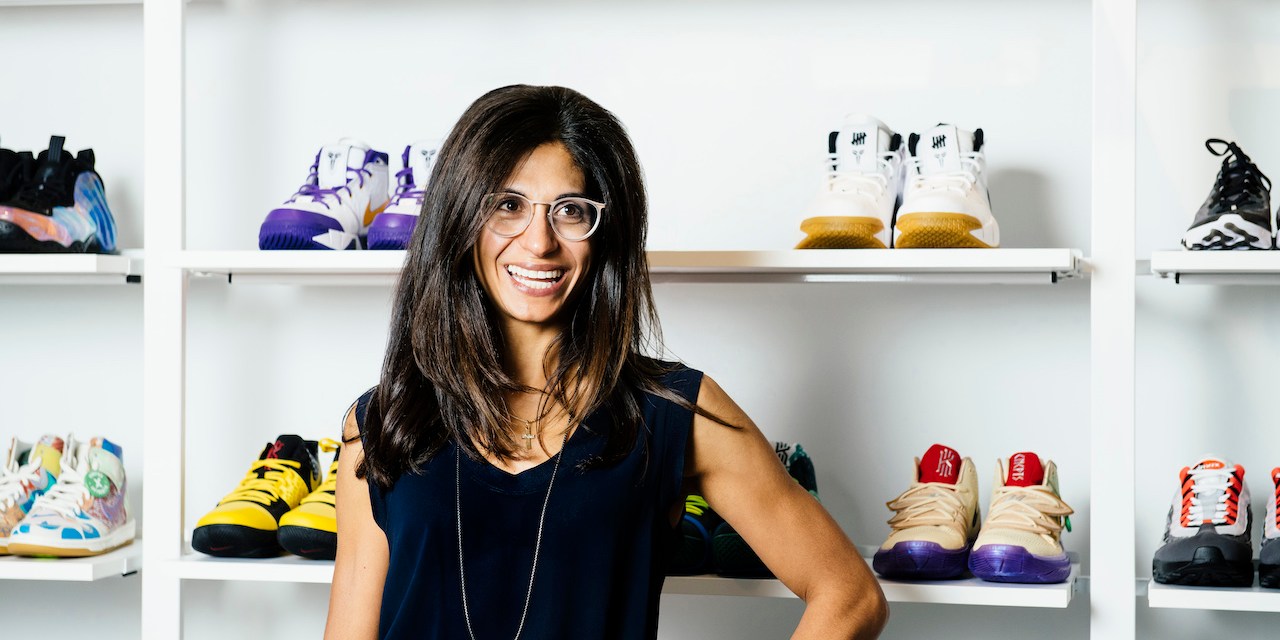 Image via StockX
Since launching in 2016, e-commerce resale marketplace StockX has become known as a Gen Z destination for sneakers, apparel and collectibles. In fact, Deena Bahri chief marketing officer at StockX, said that most of its users today are members of Gen Z. 
But the pandemic helped the platform grow even more, thanks to a general interest in online shopping. StockX generated over $400 million in revenue during 2020, having facilitated over $1.8 billion through its site, according to the company. In April, the company raised $255 million in fresh funding, bringing its valuation to $3.8 billion.
To build on the momentum, last year StockX created DropX as an official portal for brand partners' product releases, including art, collectibles and apparel. All in all, branded collaborations are becoming a big focus for StockX, particularly outside of popular sneaker releases. For example, StockX has seen a 200% increase in designer collaborations traded on the platform in the past two years, according to its latest report. These include limited-edition apparel collaborations, such as Gucci x The North Face Tee. 
Bahri spoke to Modern Retail about StockX's strategy to grow its user base and inventory with initiatives such as DropX. This interview has been edited for length and clarity. 
The pandemic helped popularize resale overall. How has it changed StockX's user base?
We've definitely benefited from second-hand buying and selling spilling over to other demographics. We're seeing growth in users among age groups outside Gen Zers. For example, the 45-plus and female demographics are ones that saw a big uptake in the past year and a half. Overall, we're looking at a globalized approach. We've been expanding into Europe, Asia and the Americas because we believe our value proposition is relevant all over the world. 
How has this boom pushed the need to expand your own offerings, especially as the resale space becomes more crowded?
There is a growing interest in "alternative assets," such as fashion, art, gaming consoles and designer pieces, which can be used while appreciating in value over time. We also understand that as our consumer grows, the investment changes over time and many graduate to higher-priced items as they move onto the next job or decade in their lives. 
However, I wouldn't say we're trying to become a one stop-shop. Our North Star is to trade in culture, which is constantly changing among consumers. Our retention strategy is about constantly staying relevant to our core consumers. Ultimately, the goal is to continue blurring the line between resale and retail. 
Tell us about how the DropX program is helping spearhead this strategy.
Since launching DropX, we've been growing it to give our consumers access to collaborations that align with up-and-coming brands. Diversification of the categories we play in is a major focus for us. These include fashion, handbags and electronics, which have been huge for us. Moving into collectibles, like trading cards, is another big opportunity. We've found that even the most apt sneakerhead has other interests. We want to be there for them with other products. 
How do you balance these category expansions while continuing to cater to the core audience of Gen Z and young millennials?
We're working to be inclusive of what our new and existing customers want, which is part of our overall diversification push. But within our target audience, we do have a cohort willing to spend large amounts on specific items, such as apparel or accessories. At the same time, some shoppers are more conservative and want to stick to budget-conscious purchases. So we're designing StockX to cater to the entire spectrum of these consumers.