Startup food brands are getting creative with sampling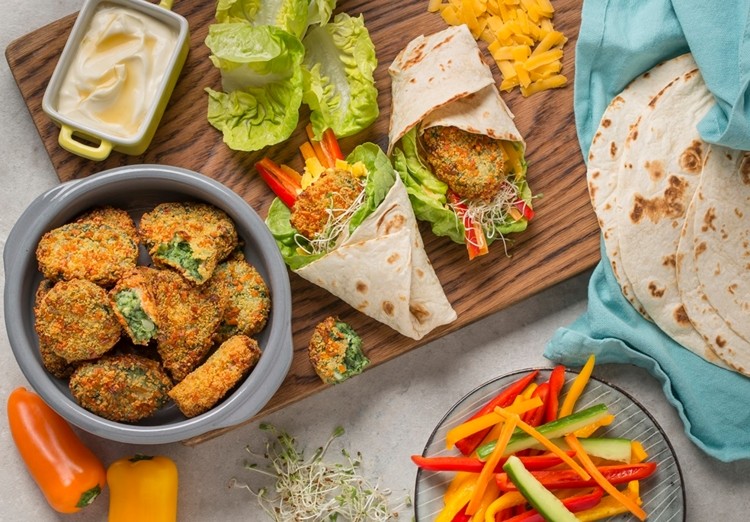 With brand pop-ups and in-store tastings largely on hold, food and beverage brands are thinking outside the box when it comes to samples.
Free sample stands are often considered a big in-store conversion driver for food brands. But naturally, getting customers to try a product via an online purchase is a hump that brands, particularly new ones, have to get over. Now, startup brands are testing out new ways to get their products to potential customers. They're doing this by partnering with restaurants and cafes or tacking on free samples to existing orders. These tactics aren't a panacea, but they are helping these startups find more eyeballs. 
When the founders of Tache pistachio milk were preparing for its debut in November, the biggest challenge was getting customers to actually taste the product. The biggest issue was getting samples out in a way that best showcased the product to customers, said co-founder Roxana Saidi. The brand said it has received early interest from Whole Foods — and plans to launch in those stores next year — supply chain hurdles have made it hard to fulfill large wholesale orders. Instead, Saidi said she turned her focus to creating brand awareness by connecting with baristas and specialty coffee shops. 
"We want coffee shops to be one of our major wholesale channels," Saidi told Modern Retail. Instead of setting up socially-distanced tastings, Tache is instructing partner coffee shops to offer customers a free milk upgrade on beverages. "The strategy came to us at the recommendation of a coffee shop," Saidi said. 
The brand is currently available at 40-plus New York area coffee service locations, including Devoción and Lazy Sundaes, which Saidi said has drawn customers to Tache's website. "We're using that traffic to build out the email marketing list." In the coming year, the plan is to partner with a big coffee shop chain, like a Blue Bottle or La Colombe, to gain more awareness. 
For existing brands with a growing customer base, the challenge lies in distributing new product samples. This year, protein bar brand Built launched a bite-size version of its product, called Built Bites. The idea is to encourage consumers to test the product on a smaller scale — while sampling multiple flavors — before ordering a full sized bar box. In recent months, the brand also rolled out multiple promotions, one in which consumers can receive free samples of new flavors with their purchase. 
Built co-founder Nick Greer said that the brand, which is still exclusively available via Built's direct-to-consumer site, has also had success in adding free samples of other items to customer purchases. 
Meanwhile, one frozen food company, Strong Roots, has partnered with ghost trucks in New Jersey as a way to get more people to try its plant-based products. The idea was to build out a menu that showcased Strong Roots products; customers then receive promotional material to buy the items in nearby grocery stores. The issue all these brands face is being able to convert shoppers in non-traditional ways. Jason Goldberg, chief commerce strategy officer at Publicis, told Modern Retail earlier this year that targeting outside of grocery stores is one of the biggest challenges. "The challenge is that you're getting the customers at a different point in the consideration cycle," he said.
These brands are trying to get creative with this conundrum. "We're always exploring new ways to get them into the hands of the Built Brand consumer," Built Brands' Greer said. "It's especially important in today's climate."