The store of the future is coming this summer. Here's what it looks like.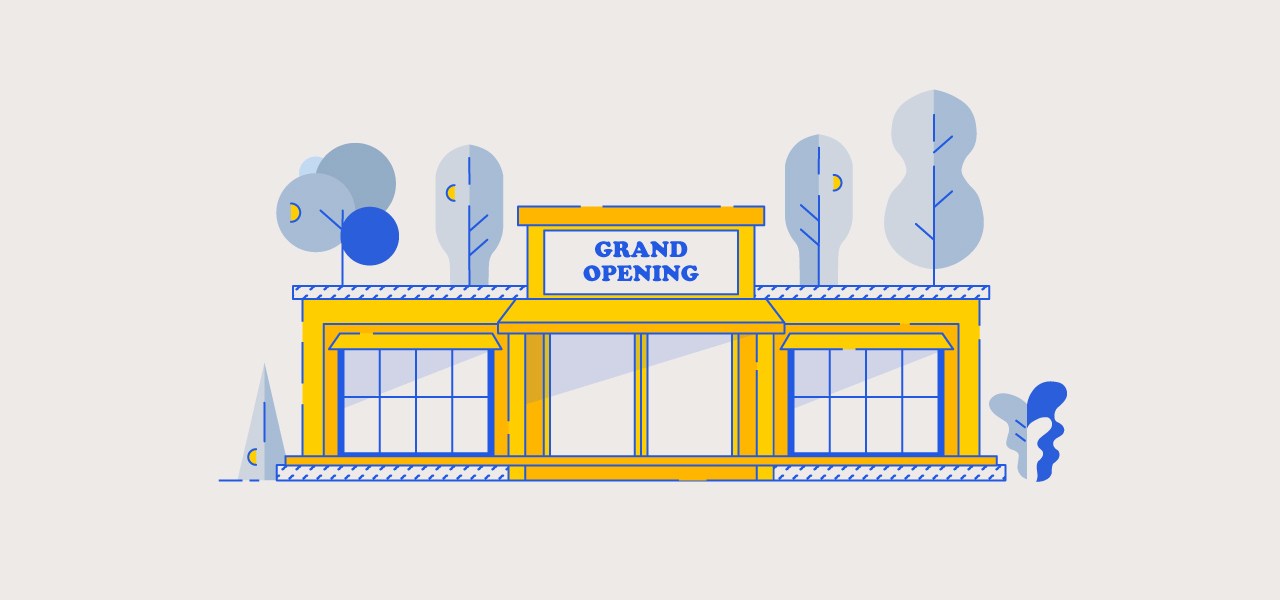 This is the first story in a series Modern Retail is running looking into how brands and retailers are approaching store reopenings. 
Stores are slowly beginning to reopen, but they are going to look — and act — very different.
Shopping used to be a more-or-less carefree experience. That's changed with the coronavirus outbreak and its trickle-down effects. Retailers have to think critically about how they approach crowding and sanitation. At the same time, they have to take into account that shoppers are going to act differently.
This will require a mixture of organization, technological and operational changes. New programs will be added along with updated workflows and added precautions. Stores are investing heavily in figuring out how best to make the new shopping experience work. But the truth is: no one knows what it will look and feel like.
Retailers are now thinking about all levels of the shopping experiences — from the parking lot to the cash register. Normal actions we once took for granted are being upended. We took a look at some of the ways stores will change in the coming weeks and months. Before, retailers promised to make small incremental changes to make their brick and mortar experiences more up to date. Now, they are being forced to act much more quickly.
Here's a look at some of the biggest problems and changes on the horizon for retailers while they begin reopening. Let's take a walk through the store.
Right outside
Retail shops focusing on clearly communicating to customers what they should expect in-store is critical. That begins before shoppers enter the door, starting with providing information on the retailer's website about what steps they are taking to promote social distancing in stores as well as how often they are cleaning commonly touched surfaces.
With curbside pickup gaining traction, malls and giant big-box stores are dedicating more parking spots to customers looking to shop without leaving their car. Kimco, which owns more than 400 shopping centers and mixed-use developments, has started rolling out designated curbside pickup spots in parking lots across its developments.
To walk inside, customers will likely have to wait. For stores that are only letting a certain amount of customers in the store in order to better enforce social distancing, they're also having an employee standing just outside the entrance to let shoppers in one at a time.
Retailers are also trying to give customers as much information as possible about the store before they walk in. Lacoste, for example has said that it will place QR codes outside of store windows at its boutique and outlet locations, in partnership with tech company Yoobic. Customers can scan the QR codes in order to see what merchandise is available in the store before walking in.
"The general public is scared. They are paying particular attention to locations which are heavily trafficked, like malls," Julien Schneider, vice president of full-price retail at Lacoste said in an email. "The QR code outside of the store lets the shopper experience our product at their own pace."
When you first walk in
At many stores, the first impression may be from a person — standing at a distance, of course. Some may be handing out masks for the mask-less. Regardless of whether or not they have to check if customers are wearing masks, many retailers are also placing employees near the front of the entrance to answer any questions customers may have about shopping in-stores, like how often stores are being cleaned, as well as if the store has converted aisles into one-ways to better direct the flow of traffic.
Again, this is where technology can play a helpful role. Lacoste is placing QR codes at entrances, as well as at product display tables, fitting rooms, and other highly-trafficked areas, that customers can scan in order to see when the store was last cleaned. Schneider said the company wanted to do this "in order to limit interaction with associates."
Most, if not all, national retail chains are requiring their employees to wear masks in store, and encouraging them to stay six feet away from customers when at all possible. But, not all retailers are taking the same stance as to what precautions they expect customers to take in order to enter the store.
Some big players, like Walmart and Kroger, are encouraging, but not requiring customers to wear masks in stores. Others, like electronics startup b8ta and Costco, are requiring customers to wear masks in order to enter. For retailers who chose the latter, that puts the onus on their store employees to act as de facto bouncers. That can lead to conflict between employees and customers, so retailers also need to train employees on who to de-escalate any conflict.
B8ta is giving customers who don't have masks one to wear if they so choose, in the hopes of calming down any customers who may be upset that b8ta is requiring a mask for entry. But ultimately b8ta CEO Vibhu Norby said, "as an independent business we are allowed to limit who enters our stores, and we felt this was the best thing for associates."
Although the Center for Disease Control and Prevention recommends people wear face masks in public, only a few states, including Illinois, New York, and New Jersey have issued executive orders requiring customers to wear masks in stores. "The retailers really prefer that, because it gets them out of the role of nagging the customer," said Dave Marcotte, senior vice president of cross-border retail at Kantar Consulting.
At the front of the store, shoppers may also encounter bottles of hand sanitizer as well as wipes to clean baskets and shopping carts at the front of the store. Some stores, such as Apple, have also said that they will have temperature checks at the front of their stores, though the electronics retailer hasn't confirmed if it will turn away customers who have too high of a temperature.
Walking through the store
Walking down an aisle is going to be very different too. Some grocery stores, like Kroger and Walmart, have been testing out one-way walking as a way to more easily facilitate traffic flow. But as Jason Goldberg, chief commerce strategy officer at Publicis, noted, this could provide some other unforeseen issues. Namely, retailers are now focusing on getting customers in and out as quickly as possible and implementing a map-like one-way structure "makes it a lot longer to shop."
Customers may be sharing the roads with robots. Amazon, for example, has built a machine that roams up and down aisles with ultraviolet lights that will scan shelves to help kill viruses. For now, the technology may be used in Amazon warehouses and Whole Foods. "But I wonder if that technology gets licensed," said Andrew Lipsman, principal analyst at eMarketer.
Robots aren't only cleaning either. Walmart has been testing out a robotic device to roam items and keep track of stock for the past year. The big box retailer has also been using devices from the company Brain Corp that autonomously clean spaces. Brain Corps, in fact, saw a 13% year-over-year device-use increase in March.
While the shelves themselves may look the same, they may have some add-ons. Kohl's for example, is offering customers hand sanitizer during their shopping experience. But there are still some issues that need to be sorted out. For example, there's yet to be a retailer consensus about what to do if someone picks up an item off the shelf.
Goldberg foresees, at minimum, a bunch of new signage. "There will be new instructions on the shelf [for products] if you choose not the buy them," he said. There may be bins, for example, that will let customers safely put the now-soiled items in "product jail."
Touching the products
Despite the socially distant times, sometimes touching an item is necessary. Yet it's still unclear how long pathogens can live on surfaces made of fabric, metal or cardboard, making it difficult for sellers to ensure 100% safety against spreading it.
Stores are trying to figure out ways to let customers touch the products and have them safely cleaned. One idea that's emerged from several countries is to "quarantine items." The method calls for products that have been touched by customers to be taken off the sales floor or out of fitting rooms, and kept in a safe area for several days before allowing other customers to touch them again. U.S. retailers like PVH-owned Calvin Klein have adopted this tactic, with CEO Manny Chirico announcing this week that all items touched at its company-owned stores will "go into quarantine for 48 to 72 hours" to be cleaned as a precaution.
Once-medical solutions are now entering the retail realm to quickly clean products. Vioguard, which produces ultraviolet light (UV-C) technology originally used in medical facilities that destroys bacteria with 90-second sanitizing sessions, is positioning itself as an effective sanitizing solution for the retail and hospitality industries. As shops, hotels and restaurants grapple with adhering to round the clock cleaning schedules upon reopening, Vioguard's UV light machines are being presented as a more practical and sustainable alternative to surface wipes.
Mark Beeston, vp of sales and marketing at Vioguard, told Modern Retail the company is currently working with brands — including a "large hospitality group," a cell phone retailer and a jewelry chain — and to incorporate their products for sanitizing practices. "I think the visual aspect will play a role in customers' perception of the retailer's cleanliness," he said. New partners include a "large hospitality group" in search of an easier way to sanitize high touch items, as well as a cell phone retail chain and mid-sized jewelry brand.
Fitting rooms and sampling
Meanwhile, in fitting rooms, retailers are adopting a few approaches to make the interactions safer — including reservation appointments. Fashion retailer Mango is choosing to steam clothing — a practice it's already implemented at its reopened stores across Spain and France. High-end brand Suitsupply is taking the dry cleaning route, implementing a policy to send all tried on garments to be laundered after customers leave their fitting rooms.
Customers in need of tailoring will also be led into Suitsupply's redesigned fitting areas, which feature new clear free-standing barriers between shoppers and stylists. "Obviously, it's impossible to pin a garment at a six foot distance," said CEO Fokke de Jong. The futuristic screens, inspired by those used by South Korean restaurants, feature small holes for the stylists' hands to fit into while they pin the garments.
On the food side, the pandemic-related health precautions have prompted several stores to temporarily stop offering cost-effective bulk bins, which typically feature pantry staples. This policy has been adopted by national chains like Kroger, WinCo and Whole Foods to various degrees, depending on stores' local government guidelines.
Don't expect to see hot buffets or prepared foods anytime soon. Since the outbreak, for example, WinCo has "decided to temporarily discontinue" the use of stores' olive bar, soup bar and self-serve beverage stations. Similarly, in response to Covid-19 in March, Whole Foods closed hot bars, salad bars, soup bars and self-serve pizza sections, along with all indoor and outdoor seating.
Checking out
Aside from plexiglass barriers at cashier stations and other precautions like masks and sanitizer, stores' checkout areas are already seeing a major transformation. This is no surprise — health officials have warned that point of sales pose the highest risk of virus spread out of any store section, due to the high volume of human interactions.
As a result, there's been a spike in the use of contactless payments. In fact, since the pandemic's arrival, some retailers — including grocery chains and pharmacies — have limited the use of cash. For example, stores like Whole Foods and Walgreens have implemented a policy to stop offering cashback on debit card purchases.
Digital wallets like Apple Pay, Samsung Pay and Google Pay are also seeing an bump. Earlier this month, payments solution provider Square announced an increase in digital payments by merchants, helping its "card-not-present" products achieve substantial year-over-year growth this quarter.
Other payments services are showcasing distance as a competitive advantage. The Minfo app, for example, will start letting customers make contactless transactions from up to seven feet away, using a payments interface similar to audio QR codes. CEO Roland Storti said the Australian based startup is beta testing the capability for shoppers and stores to use, in hopes of opening a new avenue of social distancing possibilities for retail. "Reducing hygiene anxiety is our tagline," said Storti.
While the focus is currently on working with retail and residential properties, Storti says there is potential for application with other high touch services in the future, such as digital restaurant menus and street crosswalk buttons.
And with that, you can sanitize your hands once more and leave the store. We hope you safely come again soon.