Riding the vaccination rollout, Walgreens wants to brand its stores as health care destinations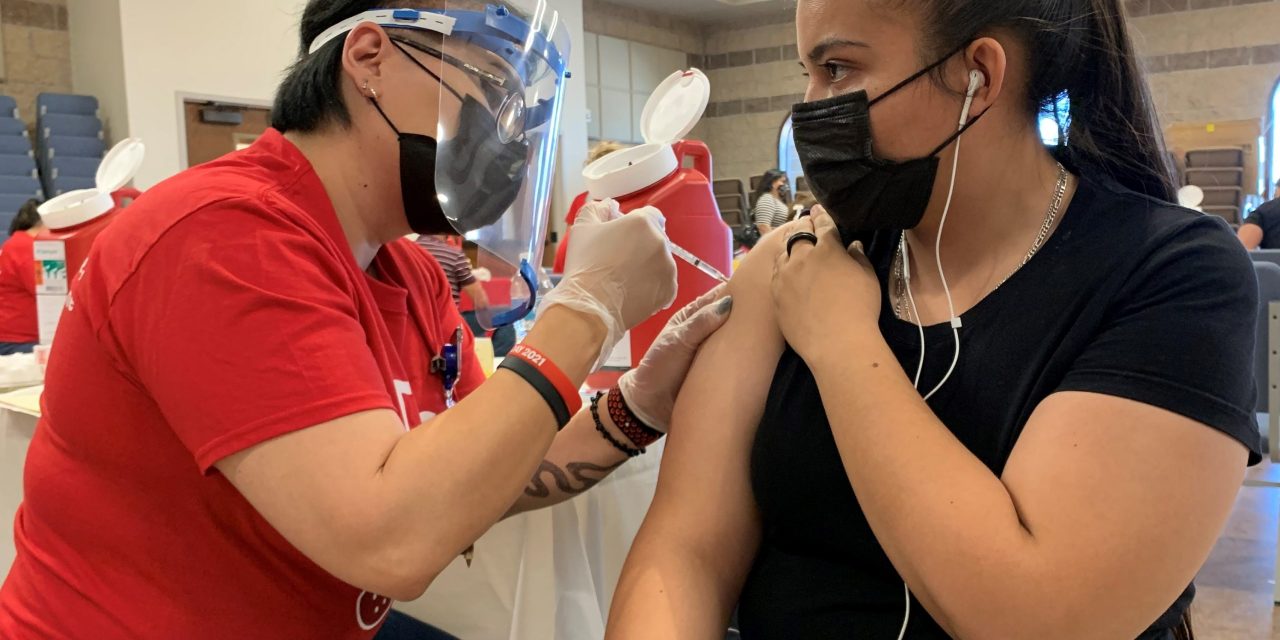 Walgreens
While coronavirus vaccinations have driven short term revenue benefits for Walgreens, the pharmacy chain is betting on an improved digital presence and primary care clinics to fend off competition from online pharmacies.
During its fiscal third quarter earnings on Thursday, Walgreens Boots Alliance reported that revenue rose 12% year-over-year, up to $34.03 billion. During the earnings presentation, executives emphasized that the company's Covid-19 vaccination rollout — Walgreens delivered 17 million in the quarter — also drove a return to in-store sales and, in particular, helped boost filled prescriptions, up 9% to 312 million in the United States. However, while executives boasted of sales gains in beauty and photo, retail sales as a whole were relatively flat, increasing only 1% year-over-year.
Moving forward, Walgreens is furthering plans to make itself "a neighborhood health destination" via co-locations with doctors' offices Village Medical and increased digitization efforts, said Roz Brewer, the new CEO of Walgreens Boots Alliance.
Brewer called Walgreens' vaccinations a "particular highlight" in her top line takeaways during the retailer's third quarter earnings presentation. Vaccinations, explained EVP and global CFO James Kehoe, had a halo effect, boosting both retail and pharmacy sales and pushing a return to in-store-shopping.
Walgreens has more suburban locations compared to competitor Rite Aid, said Ethan Chernofsky VP of Marketing at foot traffic analytics firm Placer.ai, which helped Walgreens' foot traffic recover more quickly than other competitors. Walgreens reported that as of August, it had 9,021 locations, spanning across every US state and territory. Walgreens stores sprawl across suburban areas and its two most populated states — Florida with 820 stores and Texas with 701 stores — both saw an influx of new residents during the pandemic. As such, Walgreens has driven a better-return-to-store than Rite Aid with its monthly foot traffic up 14.1% as compared to pre-pandemic 2019 levels and Rite Aid's still down 20%, according to Placer.Ai.
"At the moment, CVS and Walgreens are incredibly well-positioned and are clearly the primary beneficiaries of the current wave driving pharmacy visits," said Chernofsky.
In store, beauty and photo advancing sales rose 15% and 54%, respectively. Walgreens has been investing heavily in beauty since 2017, most recently stocking buzzy brands like Boscia, repositioning its owned brands under the single umbrella of its most popular brand No7 and increasing dedicated shelf space to the category. The recent success of the photo department, a Walgreens representative told CNBC, is largely due to a renewed interest in passport photos.
However, while these categories may be flourishing, some analysts point to Walgreens retail segment's relatively flat performance as a less bright spot.
"While this isn't a terrible result, neither is it particularly impressive given that the US consumer is in the middle of a spending spree – something that beauty players like Sephora and Ulta are benefitting from to a significant degree," said Neil Saunders, Managing Director of GlobalData in emailed comments to media. "The relatively weak results from [Walgreens'] retail also signal that the halo effect of customers coming in for vaccinations is not as strong as has been claimed… [it's] certainly not creating an army of new loyal retail shoppers for Walgreens that will benefit it over the quarters to come."
However, these vaccinations are assisting the retailer in data capture and targeting, which Walgreens hopes will aid in its plan to "restructure [its] retail offering" and become a "neighborhood health destination," according to Brewer. Walgreens also recently revamped its loyalty program and app last fall, switching from loyalty points to a cash-back model and offering new features like the ability to schedule a vaccination appointment in-app or chat with pharmacists online 24/7. The retailer hopes to capture more data from its consumers, giving cash-back rewards to those who set and meet health goals or giving unique discounts to consumers who are part of the program to drive towards a more personalized experience.
Kehoe said that the number of MyWalgreens members was "up 34% over the prior quarter to 75 million members."
Walgreens is also furthering its partnership with VillageMD, attempting to creating a one-stop doctors office and pharmacy experience. The retailer has opened 46 of the co-branded sites already and plans to open another 35 by the end of the calendar year and invested in nine virtual collaborations with VillageMD, as well.
When an analyst asked about the lift in prescriptions at co-branded locations, however, Walgreens president John Standley said "it's a little early to guide you on that. We definitely see a benefit there but I think it will continue to develop over time."
Still, Chernofsky is hopeful about Walgreens and other pharmacies' future growth opportunities beginning with a "lightning in a bottle" moment of Covid-19 vaccines.
"Pharmacies have a unique position because they offer a wide range of products in a single space, while also benefitting from the urgency created by the need for prescription and over-the-counter medicines and wellness products," said Chernofsky. "The model creates a powerful mechanism to drive larger basket sizes, as the visit to pick up a prescription can easily end up with a basket that includes other items from beauty products to household necessities. If the experience and convenience offered during this current time hit the right notes for customers, there is real reason for excitement around the long-term impact that this loyalty could create."