'Playing catch-up': Why FedEx and other carriers are striking deeper partnerships with platforms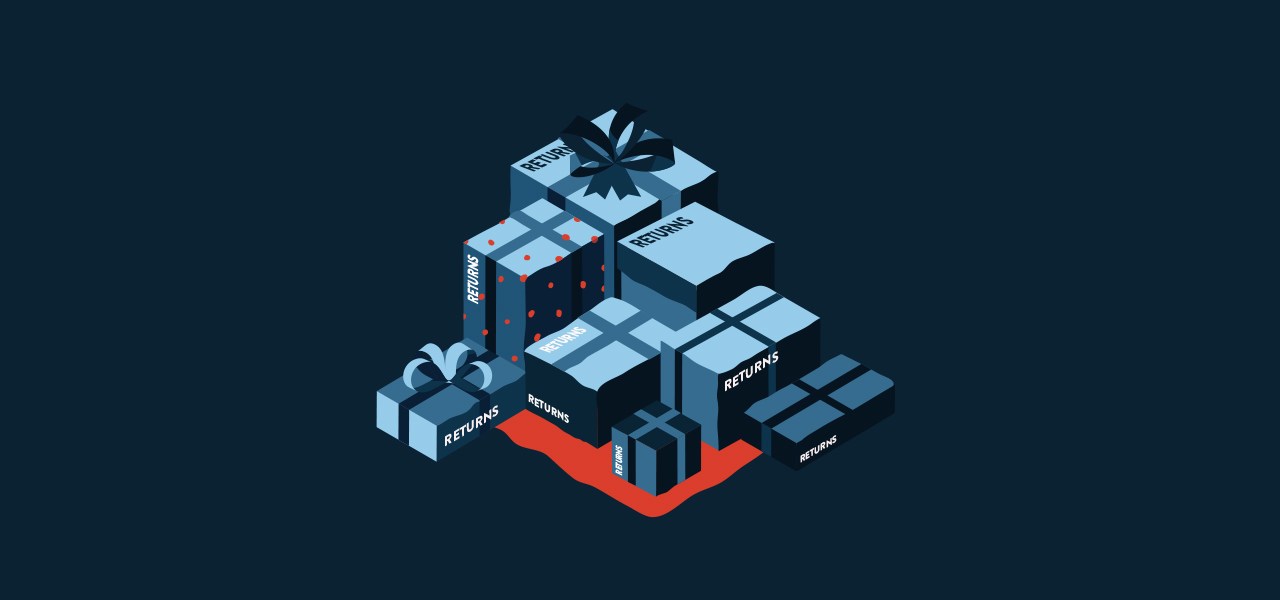 In order to prevent Amazon from clawing away more of their business, shipping carriers are trying to forge deeper partnerships with other platforms that work closely with retailers and e-commerce companies.
That's evidenced by FedEx's latest acquisition, announced last week. The logistics carrier is acquiring ShopRunner, a marketplace that offers its members free two-day shipping and returns on products from more than 100 retailers, including Bloomingdale's, Under Armour and Cole Haan. Terms of the deal were not disclosed. A press release announcing the acquisition stated that "once closed, the complementary nature of ShopRunner's pre-purchase offerings combined with FedEx post-purchase logistics intelligence will enable merchants to attract and engage consumers at scale."
The acquisition follows a pattern of other recent moves from FedEx to partner more with platforms and marketplaces that work more closely with e-commerce companies. In October, FedEx announced it was partnering with Happy Returns, a returns-solutions provider, to accept returns from retailers at more than 2,000 locations. And in April, FedEx said it would offer discounted shipping rates to merchants through e-commerce software provider BigCommerce. As Amazon seeks to build out more of its own delivery network, FedEx is trying to give e-commerce companies more reasons to use more of its services. In many aspects, however, analysts say that FedEx still lags behind Amazon — and even rival UPS. However, with the ShopRunner acquisition, FedEx does get more of a direct line to a marketplace, through which it can get customer data that other carriers don't have access to.
"I think FedEx is playing catch up," said Andrew Lipsman, e-commerce analyst at eMarketer, noting that "they've been behind the curve in pulling together a wider range of services to benefit retailers."
FedEx has benefitted from the boom in online shopping, reporting during its first quarter earnings in September that revenue was up $2.3 billion year-over-year. But that is still overshadowed by one worrisome trend: Amazon, the largest e-commerce company in the country, is increasingly using its own network to deliver packages, rather than relying on carriers like UPS and FedEx. In order to build out its own delivery network, Amazon has spent millions buying and leasing its own fleet of delivery trucks and cargo plans.
By July of this year, Amazon was delivering roughly two-thirds of its own packages, according to shipment software provider ShipMatrix. And as more merchants make Amazon the crux of their e-commerce business, it increases the likelihood that they'll also rely on Amazon to deliver their packages.
In order to keep these growing e-commerce companies reliant on their shipping services, FedEx and UPS have been trying to strike deals with platforms that work with many of these companies. UPS was the first mover in this area, striking a deal with Shopify three years ago to offer its merchants discounted shipping services.
"FedEx's strength is that most of its business is coming from huge commercial customers," said Bryan Gildenberg, svp of commerce at Omnicom Retail Group. But, he added that doesn't give FedEx as much insight into what he calls "single household delivery" — the types of delivery services that e-commerce businesses need.
But by acquiring a marketplace like ShopRunner, FedEx will get more insight into this type of delivery service, as well as the buying patterns of customers who seek out items from a marketplace that offers expedited shipping like ShopRunner. ShopRunner currently supports delivery via multiple carriers, and it remains to be seen whether or not FedEx will make ShopRunner use its shipping services as the default option.
ShopRunner has been in business for about eight years, and during that time has tested out a few different fulfillment models, including launching a "pickup points" service in 2012, through which ShopRunner members could pick up their online shopping orders at stores from participating retailers, even if their order contained items from multiple different retailers. It only really became more of a marketplace in 2018, when it launched a singular shopping app through which users could buy products from all of the brands in ShopRunner's network.
ShopRunner's financials and customer numbers have not been disclosed, however, it operates in an increasingly crowded field. Delivery apps like UberEats, Postmates and Doordash are all trying to strike partnerships with other retailers ranging from Walgreens to Macy's to become their go-to delivery partner, for even faster same day delivery.
"If you are competing with platforms like Uber and DoorDash and all of these people that have digital money behind them…trying to compete in a digital marketplace with an analog P&L is very difficult," Gildenberg said. "The capital ShopRunner may require to grow and scale may not make sense within FedEx."
FedEx and other carriers will have to continue to contend with the fact that there a number of well-funded companies looking to get e-commerce companies to turn to them for more of their logistical needs. That includes not only Amazon, but also Shopify, which last year started building out its own fulfillment network — which could potentially put it on the path to do deliveries later down the line as well.
"If you want to be the alternative to Amazon, you have to contend with what Shopify is doing," Lipsman said. "And Shopify is building out [a full] fulfillment stack."