'People don't want to find a product through an ad': Verishop's Imran Khan on brand discovery in a post-iOS 14 landscape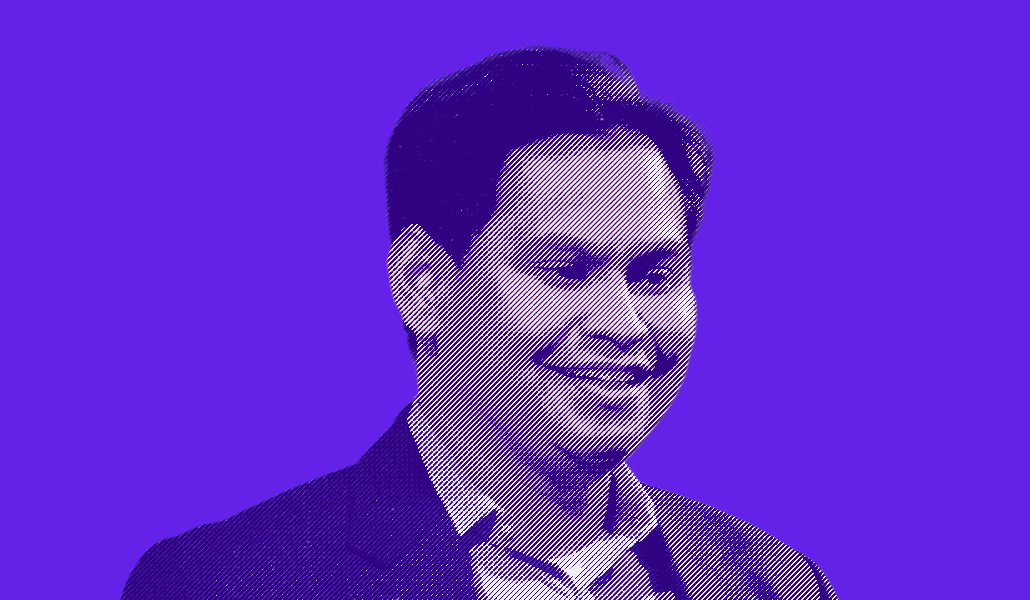 Verishop co-founder and CEO Imran Khan says independent brands are flocking to his social commerce marketplace in the wake of Apple's iPhone privacy changes.
Since its launch in 2019, the company has swiftly added 3,000 emerging brands from the worlds of fashion, beauty, health and wellbeing and home decor. Customers can shop products from a curated feed, through influencer-led livestreams and shop parties that allow users to share the contents of their basket. While brands can list and sell their items for free, with Verishop pocketing a 10%-15% cut of transactions depending on the category. Last year, the company's gross merchandise value grew 50% compared to 2020.
Verishop was among a crop of vertical marketplaces that emerged as alternatives to Amazon, albeit on a much smaller scale, in recent years. Big-box retailers like Walmart and Target both allow third-party sellers to sell their wares on their e-commerce platforms, as do startups like Bubble and The Yes. Direct-to-consumer brands were suddenly spoiled for choice. 
Then, Apple and Google rolled out or announced seismic changes to user tracking online and those same brands found themselves hampered. Faced with the prospect of being unable to effectively track consumers across the web, DTC companies are scrambling to find new ways to reach potential customers, be it through email and affiliate marketing or on other platforms such as TikTok and Pinterest. Meanwhile, Facebook and other social media behemoths are leaning on new campaign measurement tools to fill the vacuum created by Apple and Google's software updates.
According to Khan — who witnessed the boom in digital advertising during his time as chief strategy officer at Snap — smaller brands are desperately seeking new ways to connect with consumers amid big tech's pivot to online privacy. In an interview with Modern Retail, he claimed that the current product discovery and marketing infrastructure online ultimately doesn't work for these startups, many of which lack the manpower and capital to advertise on multiple platforms. This interview has been condensed for clarity.
Do you think brands need to diversify the platforms they advertise on?
A hundred percent. But, the challenge for most small businesses is they don't have the resources to use multiple different platforms. 
The reality is that depending on Google doesn't work for independent brands because they're not McDonald's and people aren't searching for them. Plus, all the major distribution platforms — Facebook, Snapchat, Pinterest, Twitter, TikTok — are completely different from each other. What works on Facebook, doesn't work on TikTok, and definitely doesn't work on Snapchat. 
Figuring out how to use these platforms while running a small business with a team of five to ten people is really difficult. I think this is where Verishop can help brands through aggregation. We do all of this for them and they don't have to pay us anything unless we drive a transaction.
Can social media giants recover from the impact of these online privacy changes?
I'm sure they can, but I think it will take time. I'm pretty sure they will be able to figure it out, these are smart people. It depends on the demographics and countries you are targeting.
Historically, the older platforms have had a significant advantage because their tools have been around for a lot longer. But, that gap between the older and younger services is narrowing.
How has the retail landscape changed for smaller brands?
For the first 20 years of the internet, we saw the democratization of content. You saw video creators on YouTube, podcasters on Spotify, opinion leaders on Twitter and short-form video creators on TikTok. 
More recently, we've seen a democratization of retail as things like shipping, logistics and fulfillment have become more standardized. For proof, just look at the massive proliferation of e-commerce websites that were created in the past two years.
When I was at Snapchat, my thesis was that if we see a real democratization of e-commerce, like these millions of small businesses that are selling on the web, smaller brands will not be able to figure out all the complications of buying an ad online.
The other thing I also fundamentally believe is that people are constantly looking for new brands and new products. But, I felt that the current social media landscape and buying infrastructure was not right for these independent, small businesses and not right for consumers. 
People don't want to find a product through an ad. They want to be able to search for and filter products. They want to have a consistent experience, with a single shopping cart checkout and a single point of contact. 
That's why we created our digital mall Verishop. Everything we are doing is designed to drive more conversion for brands. And I think the recent privacy changes are actually bringing the world to us at a faster pace because these brands are looking for new ways to have their products discovered.
We are now probably one of the largest aggregators of independent emerging brands. These are the brands that are hard to find and hard to discover. We chose not to carry fancy brands like Louis Vuitton and Gucci that other retailers care about.
We have over 3,000 brands on our platform and more than a million people visit our site on a monthly basis. Almost a third of our brands are coming to our platform organically, meaning they're reaching out to us. And our monthly retention rate is almost 99.7%.