Medical-wear is the hot new DTC fascination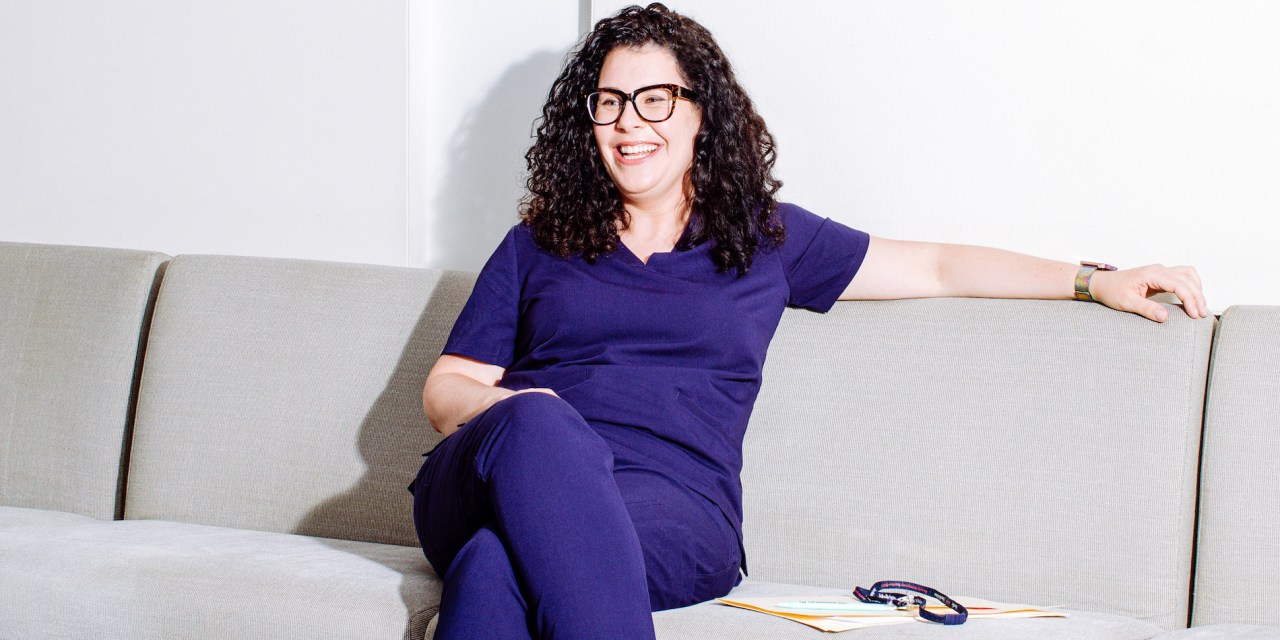 In recent years, a number of brands including Figs and Jaanuu have attempted to disrupt medical apparel. Now, following Fig's recent IPO, new players in the healthcare gear space are looking to carve out their own niche within the category.
Employment in healthcare-related jobs is projected to grow 15% from 2019 to 2029 — about 2.4 million new jobs — according to the Bureau of Labor Statistics, highlighting the market's potential. These factors have prompted newcomers, like Clove and Moxie, to cater to more niche customer needs within the healthcare industry.
Clove, a sneaker brand specifically designed for healthcare workers, launched at the end of 2019, just months before the pandemic began. The company focuses solely on footwear, and aims to offer easy-to-clean and odor-fighting shoes to wear through long shifts, founder Joe Ammon told Modern Retail.
Philadelphia-based Clove grew 533% between January 2020 and July 2020, and continues to see a consistent increase in sales, according to Ammon. This growth was partly due to going viral for its hospital surprise product giveaways during the first week of lockdowns last March. "We literally went down the street [to Thomas Jefferson University Hospital] and handed out socks and shoes to the staff, " who then posted photos of them, said Ammon.
The company also sent compression socks to hospitals in New York City, Boston, Colorado and Cleveland, which resulted in organic marketing traffic. As a result, Clove had to build an in-house pre-ordering system to manage weeks-long backlogs, Ammon explained.
While DTC brands are known to target young urban customers, courting healthcare workers means casting a wider net, said Ammon. "Many of our customers are actually older than millennials, and have been working in hospitals on their feet for decades," he said. "We knew once we got the construction and design right, we wouldn't need to rely solely on branding." 
Prior to launch, Clove's sneaker was developed with feedback from nurses and doctors, who informed design decisions, with the most requested feature being that Clove's sneakers should be easy to clean. Clove's sneakers use microfiber that the company claims is "liquid repelling and stain-resistant. During the pandemic, Clove drove home the easy-to-clean messaging by running marketing campaigns featuring workers sanitizing their shoes with hospital wipes. 
When it comes to marketing, digitally-native brands are increasingly relying on medical workers-turned-influencers. Figs, for instance, has built an army of ambassadors made up of hundreds of healthcare workers, which has helped the company amass 1.5 million active customers. Figs also achieved profitability in 2020, with a net income of $57.94 million and net revenues of $263.11 million, an increase of 138% compared to the previous year.
Newer entrants are trying to come up with their own twist on the model. Clove recently launched Clove Collective, made up of dozens of healthcare professionals who are active on social media. "It's our philanthropic take on influencer marketing," Ammon said. The collective, run via a Slack channel, encourages members to pitch marketing campaigns involving their choice of charity or non-profit organization; new members can apply via referrals. 
Boston-based Moxie Scrubs is another recent entrant into the medical apparel category. The brand is geared specifically at nurses, with the goal to become "a dedicated lifestyle brand for them," said founder Alicia Tulsee. In April, the brand's first line of scrubs was launched in partnership with the American Nurses Association.
"The modern nurse is shopping online and doesn't have time or energy to go to a store," she said. The goal is to ultimately be a one-stop shop for nurses, "who are often overlooked and under-appreciated." Tulsee stressed that she wanted the price point to be "truly accessible" both in sizing and price point; the current women's line ranges between $31.99 and $39.99 a piece — including tops, bottoms and jackets. 
To drum up buzz for the line, Tulsee and her team focused on community building via a customer rewards program, in which members can now refer friends and earn points on purchases. Nurses were also involved in the research and development process.
While other DTC brands in the space have focused on modernizing scrubs' styles, Tulsee said Moxie is emphasizing comfort. For example, the scrubs feature patent-pending comfort panels around the waist,  and are made of wrinkle-free, sweat-resistant fabric. The company is set to debut a men's scrubs collection in the coming months, which was pushed back due to coronavirus-related manufacturing delays. Future product lines will include bags, accessories and footwear, said Tulsee.
In order to stand out, Moxie has begun a series of brand collaborations to reach nurses. The current campaign, dubbed "cool & caffeinated," is in partnership with Laughing Man Coffee, which is giving free coffee and tumblers with Moxie purchases. Other recent collaborations include a giveaway with makeup artist Bobbi Brown and greeting card maker Lovepop.
"We've been officially in business for four months and have done thousands of transactions, and have a 1% return rate," Tulsee said. She also noted that most customers make repeat purchases within a month of their first order. "It's a testament to the growing appetite for these types of products."