Q&A
// January 27, 2021 ■ 4 min read
'Invest in building the tech first': Tradesy CEO on its strategy to corner the luxury resale market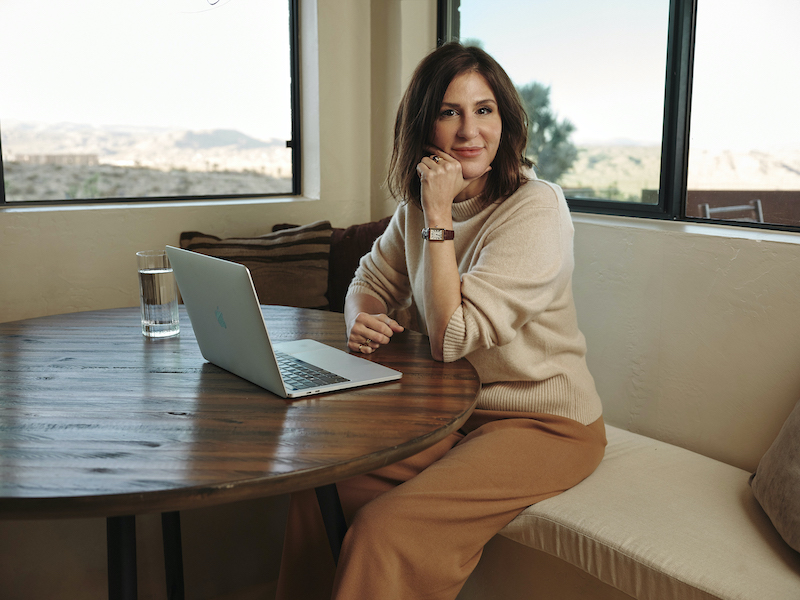 While some retailers struggled during the pandemic, the resale market is thriving. The category has become front and center, with players like The RealReal continuing to expand their physical presences Poshmark going public.
Another secondhand marketplace growing this year is Tradesy, a peer-to-peer site that focuses on luxury fashion and designer goods. The startup, founded in 2012, has been "quieter than our competitors" in the marketing department, said founder and CEO Tracy DiNunzio. To date, the company has accumulated to 7 million users across three quarters of U.S. zip codes and generated over $1 billion in sales. But after years of investing in e-commerce tools, 2021 is the year to get the word out, she said
DiNunzio spoke to Modern Retail about the importance of building out a robust, automated authentication program and why resale is here to stay. This interview has been edited for length and clarity.
Many resale marketplaces reported record revenue in the past year. How did Tradesy fare, given its focus on finer goods?
Despite the growing competition, I think the category's so big that we're still a long way from cracking the market's full potential. With hyper demand for vintage and luxury goods, there is infinite potential of thousands of dollars worth of inventory to be unlocked.
2020 was up and down as a whole, but there was a massive rebound in the second half of the year that helped us reach profitability. Now we're ready to allocate capital toward growing brand awareness in 2021, especially now that our well-oiled machine is grabbing a bigger market share. 
We've seen everyone from eBay to Patagonia invest in product authentication features. Can you talk about your approach to building out that kind of technology?
It's one of the reasons we've been heads down and focused on the tech, including authentication, search and product curation. Authentication is especially important to get right in luxury — where customers are paying hundreds or thousands for a used item — and we've seen our competitors go about it manually or physically. 
The virtual automation of inventory is what sets us apart from someone like The RealReal, which uses stores or sends associates to your home to ensure a designer item is genuine. At the same time, like Poshmark, we're a peer-to-peer marketplace where every listing is a generated piece of content. And because we don't physically handle inventory, we have a lower overall cost structure.
But even before Covid, we made the conscious decision to invest capital — our last round being in 2018 — in building the tech first as opposed to spending on customer acquisition. We knew that the scaling would pan out in the longterm if we got the e-commerce tech right. 
What's the biggest hurdle when it comes to scaling a secondhand business?
An ongoing growing area of focus for us is smart pricing. Unlike traditional retail operations, the supplier — in this case the seller — sets each item's price. With peer-to-peer, we have to give them constant feedback about why their items are or aren't selling quickly. 
We have everyone from casual sellers to power listers, and everything in between. One of our key differentiators we hear about is that most of our items are priced well, and therefore sell faster. It's something we encourage and build features around. On average, the items that sell the fastest are typically priced 16% less expensive than items sold on other platforms. And because we collect the lowest commission fees in the space, our sellers are able to list items at a lower price and earn more on what they sell.
What are some new seller features you're introducing this year?
Poshmark has done a good job building a social network. But we've found that most of our sellers don't actually want to spend too much time going back and forth, and instead want a seamless fulfillment process. So, it's about filtering the data and showing our sellers what the customers are willing to pay that day. 
Next, we're rolling out a 'set it and forget it' listing feature based on this smart pricing technology. This lets sellers opt into a gradual price drop and get data on how many shoppers have viewed the items. We'll be offering additional incentive to opt in, such as homepage placement and other algorithm boosts