Inside Kroger's push to sell — and regulate — CBD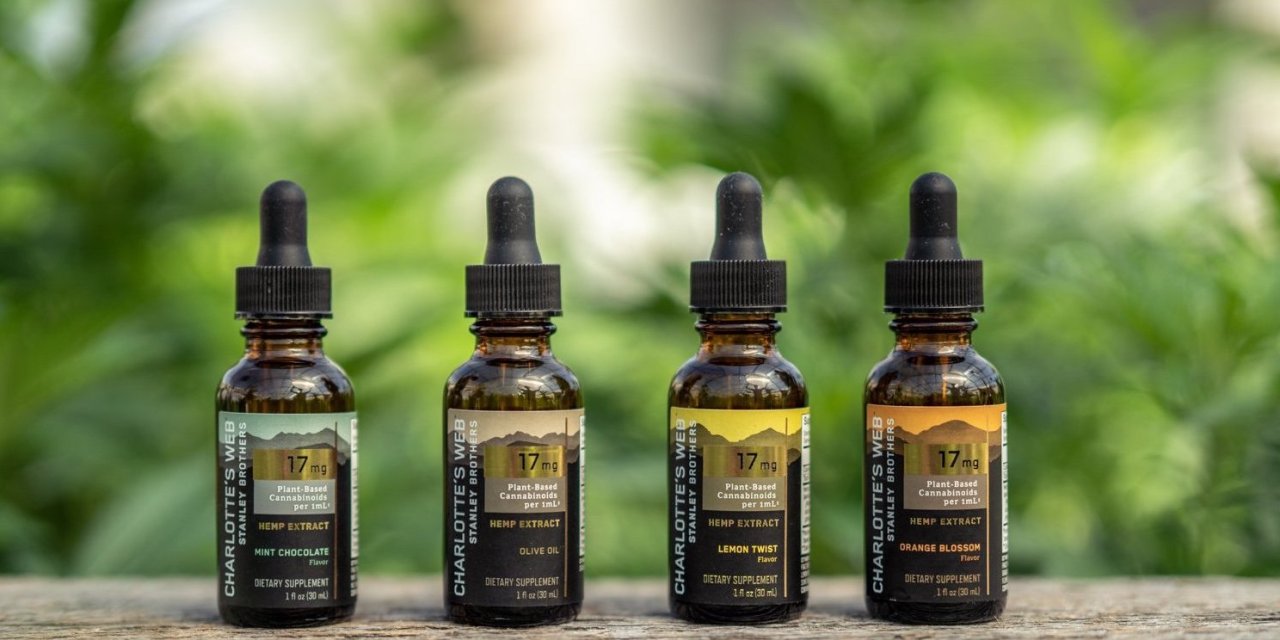 Last summer, Kroger began selling cannabidiol products at over 1,000 of its stores across the country. The country's largest national grocery chain joined the CBD boom in stocking topical CBD products like oils, balms and creams.
Kroger, along with Rite Aid, Walgreens and CVS, has been on a mission to introduce CBD use to mainstream shoppers since the hemp-derived compound was decriminalized in 2018.
With hundreds of stores, largely located in the Midwest and the South, Kroger has quickly become one of the biggest brick and mortar CBD sellers by footprint, with plans to become the go-to hub for large CBD producers.
The cannabidiol market is expected to reach $20 billion by 2024, so it's no surprise that large retailers like Kroger find it lucrative to go all in on CBD. Since announcing the decision last July, Kroger has added Charlotte's Web, The Yield Growth Corp., CV Sciences Inc. and Aurora Cannabis, among other big players in the space to its growing list of CBD brand offerings.
The strategy is presented as part of Kroger's multi-year plan, Restock Kroger, to compete with Walmart and Amazon and cater to today's shopper habits. The investment costs, which include building out in-store pickup and delivery options, along with on-trend product additions like CBD, have been reflected in its missed earnings. For example, in December, the company's bullish efforts to modernize its stores saw it miss quarterly revenue estimates by 0.33%. However, the early success seen by some of the most popular CBD brands around shows promise for Kroger's long term business strategy.
Last July, CBD producer Charlotte's Web began product distribution through 1,350 Kroger store locations across 22 states, which has since expanded to 1,497 locations. The partnership has been credited in helping the Colorado-based company post strong retail sales, which increased by 66.4% during the third quarter of 2019. Shortly after the launch, Charlotte's Web CEO Deanie Elsner noted that 53% of the company's revenue came from retail outlets, including deals with national chains like CVS and Kroger.
Tony True, chief customer officer at Charlotte's Web, confirmed "Kroger has continued to be a strong partner in the development of the rapidly emerging CBD category," going on to say that Charlotte's Web has since experienced "significant distribution gains across the Kroger network."
The Kroger partnership has further raised customer awareness of what CBD is and how it's used in newer markets, which True said will continue being a big focus moving forward. On this front, Charlotte's Web and the retail chain plan to continue offering Kroger's various shoppers "the right products."
Similarly, last summer CV Sciences also became one of Kroger's first CBD vendors when it started selling its PlusCBD's Oil Roll-On at 945 Kroger stores. The company said that its total quarterly retail distribution increased by 18% from June to September 2019, thanks to stocking PlusCBD products at 1,350 Kroger-owned stores. The company's national retail presence has been a major source of sales for CV Sciences, which posted a $12.6 million revenue last quarter.
CBD industry's push for FDA's approval
The lack of regulation is currently a major hindrance for the hemp category as it seeks further growth. With both Charlotte's Web and CV Sciences having independently advocated for it, it's confirmed the need for large grocers like Kroger to help push legislation through. Kroger now wants to have a say in the government's anticipated regulatory. According to a public disclosure this week, first reported by Cannabis Wired, Kroger Co. plans to spend nearly $200,000 on government lobbying in 2020, an effort it first began last year.  The funds will go to "issues related to the regulation of topical products containing CBD oils and hemp-derived products following the implementation of the 2018 Farm Bill," according to the filing. Kroger will specifically target U.S. Congress members, the Department of Agriculture, the Environmental Protection Agency and the Food and Drug Administration, which still hasn't approved of wellness claims made by CBD brands.
Kroger didn't respond to a request for comment.
"As more big box and regional chains get involved in selling CBD, policy lobbying is expected to increase," said Colby McKenzie, principal at Enlighten Wellness, a retail tech startup that creates educational CBD merchandising displays for store chains, including Ray Food Place. 
"Retailers like Kroger want CBD to be categorized like other nutraceutical or 'bioceutical' products," which are considered non-medical pharmaceutical alternatives, which McKenzie explained would keep CBD from becoming exclusive to pharmacies. This is because as long as CBD remains a dietary supplement, retailers are only required to stay away from labels making false claims, like cancer curing, to be able to sell it legally.
Currently the majority of Charlotte's Web's channel partners only sell CBD topicals "while awaiting legal and regulatory clarity from the U.S. Food and Drug Association," said its last earnings report. "Topicals account for less than 15% of our sales at independent stores that carry both our topical and ingestible CBD product lines," according to the company, indicating even greater revenue potential from ingestible CBD products being sold at national chains like Kroger. For CV Sciences, "further regulatory clarity will expand availability of ingestibles, which account for many of our top selling products," according to the company. 
Early investment in CBD regulatory efforts is a longterm strategy for Kroger in order to maintain its position as a retail power player. The supermarket chain's push for FDA approval isn't just a safety precaution, it ensures long market share growth down the line. According to McKenzie, when you have an emerging category as lucrative as CBD, "it's understandable that major beneficiaries like Kroger want to have a voice in regulating it."