Inside footwear brand Della Terra's shared revenue wholesale model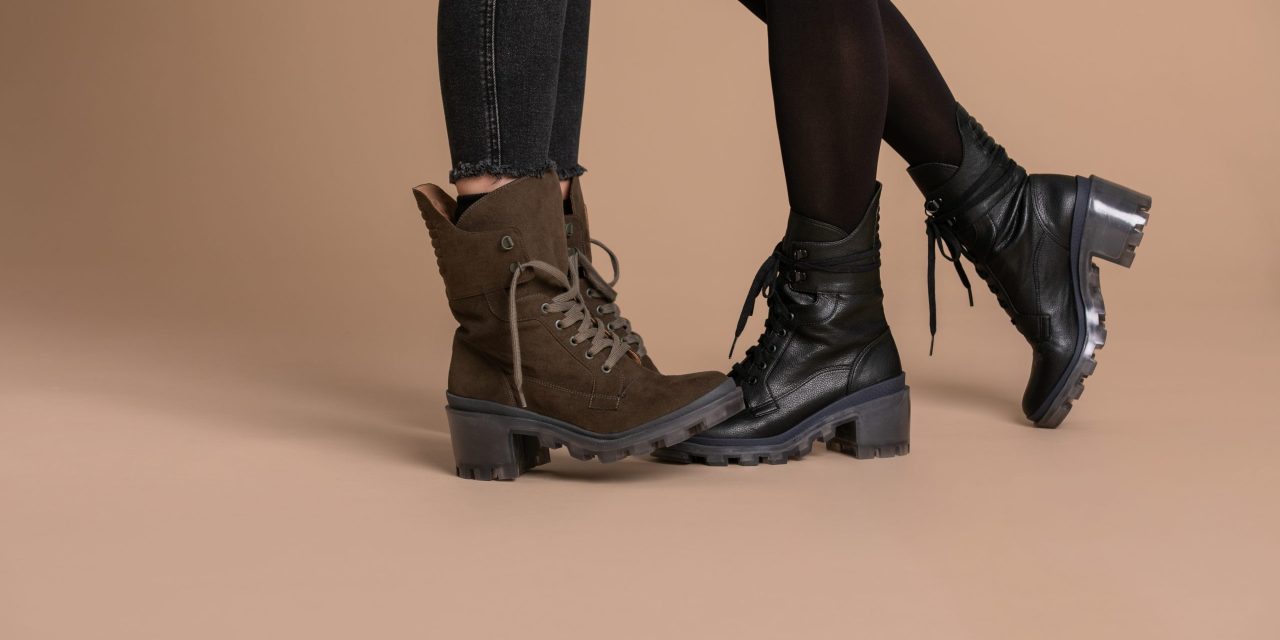 Image via Della Terra
For vegan footwear brand Della Terra, it's been a tricky time to strike up wholesale deals. 
To build out Della Terra's wholesale business, founder Emily Landsman decided to create a flexible program for its new retail partners that strays from the traditional wholesale model. 
Rather than sending hundreds of products to retailers months in advance, Della Terra — which was founded in 2020 and launched its first collection in June 2021 — is setting up store-within-store displays where customers can try on samples. Della Terra then dropships orders to customers (which are delivered to domestic customer three to six business days after orders are placed). While dropshipping to a retailer's customer is nothing new, the added benefit of in-store displays will help create awareness for the brand, Landsman said. The retailer then takes a 50% cut of the sale. Della Terra began rolling out the program in mid-December at five retailers to start, but plans to add more in 2022.
The goal is for the brand to reduce waste — both from an environmental and inventory cost management perspective. "We're calling it a 'revenue share partnership,' which to me is more accessible to retailers than having them sitting on our product," Landsman told Modern Retail. The retailers will still directly work with their customers. However, the shop-in-shop concept also allows Della Terra's team to organize events and pop-ups to connect with those customers and grow the brand's awareness in its first year. 
Landsman hopes that by lowering the barrier to entry for retailers, she can more quickly build out the brand's boutique network.
"To onboard retailers, we're sending them some of our early styles to start selling," Landsman said. Della Terra is delivering the first batch of sample styles to five retailers: mostly small specialty boutiques or standalone stores. The move to court smaller shops with local shoppers is intentional, said Landsman, adding that the brand wants to hold off on being locked into major department store contracts. 
To start, Della Terra is promoting its resort and winter lines with boutiques. Those products are currently available to purchase as well from Della Terra's website. But the brand's new sneakers, loafers and bedroom slippers — which are set to launch in March — are currently available for pre-order on Della Terra's website. These styles will be available to purchase through one of Della Terra's retail partners once the stores have samples.
Rethinking the wholesale model
Della Terra's process was partly influenced by Landsman's past experience with wholesale footwear sales, and has been further cemented by the ongoing supply chain delays, she said. "I wasn't sure I wanted to go into retail yet because most of the time it's hard to estimate order sizes and risk being marked down if it doesn't sell," Landsman said. 
Landsman, whose shoe design background includes stints at Vince Camuto and Clarks, said she and her team came up with the hybrid wholesale model "because the existing one doesn't work" — for either the retailer or the brand. "With previous brands I worked on, I saw us losing money on wholesale relationships because they're often predicated on the retailer's needs," she said.
Indeed, fashion and apparel brands that rely on department stores and boutiques have struggled to keep up with the wholesale cycle that requires order placements many months in advance, especially during the pandemic. 
In November, Della Terra hired footwear veteran David Jassem — founder of California-based David's Shoes — as its chief operating officer. Landsman said Jassem's background in the footwear retail space, including operating physical stores in California, will head up Della Terra's new distribution initiatives.  
This type of vendor-retailer partnership is touch and go, but Landsman said the key will be to be in constant communication with the retailer — especially during delays. "We'll update them [boutiques] on what's coming and what's already available in the warehouse for them to display and sell." 
Gabriella Santaniello, retail consultant and founder of consulting firm A Line Partners, expects that these types of hybrid wholesale models will become more popular among young fashion brands. 
"For years, brands have either had to sit on inventory or adhere to retailers' markdowns," Santaniello said of traditional wholesale partnerships. These margin hits are another reason that direct-to-consumer is becoming more appealing even for more established brands. With retailers getting 50% of the sale "and having more skin in the game," independent retailers are more likely to opt into Della Terra's program instead of ordering large quantities from other brands, Santaniello explained. 
"It would behoove more department stores to change their share model and be more welcoming to smaller brands," she said. (On average, department stores take 60% of a sale's cut and the vendor keeps 40%.)
Landsman, for her part, views the revenue share model as critical to helping Della Terra grow because it "allows us to meet our sustainability goals while avoiding ordering excess inventory."