Inside Food52's plans to take over the home space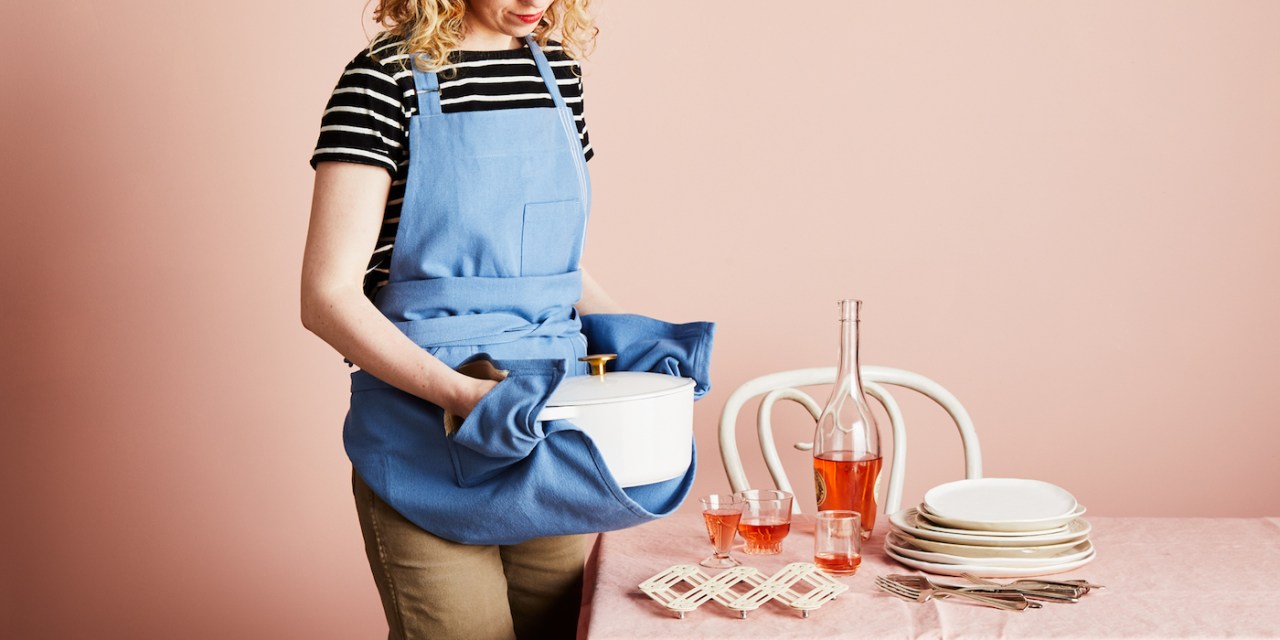 Food52 is looking to touch every aspect of the home, from cookware to furniture.
The company, which first launched as a food media site, acquired Scandinavian kitchenware company Dansk for an undisclosed amount last May. In December, it acquired lighting and lifestyle goods company Schoolhouse for $48 million in cash and stock. Along with the acquisitions, Food52 has also been building out a revamped executive team. Food52 announced five new executive hires this month, including a chief financial officer to support its future acquisitions in the home space. 
Founded in 2009 by Amanda Hesser and Merrill Stubbs, both former New York Times journalists, Food52 combines content with commerce. Hesser, who also serves as the company's CEO, said Food52's revenue hit around $120 million last year, 85% of which come from commerce. Food52 also achieved profitability for the first time in 2020 after doubling its revenue from the year before. (The company said it was not profitable in 2021 due to the investments it made that year.) After receiving an $80 million funding from investment firm TCG in December, Food52 is now looking to grow its product offering to fully encompass the entire home.
"The acquisitions that we've made have made clear that we're expanding into the home, across the home," Hesser said. "While food is at the core of our company we kind of touch all aspects of your cooking and home life."
Home retailers benefitted from record demand over the past two years during the pandemic as homeownership rose — and Food52's commerce expansion capitalized on this spike. The company launched a home vertical in 2020, which covers topics like home organization and house hacks, dubbed Home52.
When asked what other categories within the home that Food52 would look to expand to this year, Hesser didn't name specific categories. But she said outdoor entertaining was a category that saw significant growth last year and a category Food52 tapped into in 2021 by carrying more products like umbrellas and outdoor lanterns. Food52 also expanded its content creator program, called Resident Program, in April to include categories outside of food, such as drinks, home and garden.
Demand for home goods soared during the pandemic, however, it is starting to soften in some categories. Furniture retailer Wayfair, for example reported during its fourth-quarter earnings last week that revenue was down 8.8% year-over-year.
Chelsea Gross, director industry analyst at Gartner, said it isn't unusual for retailers to double down on strategic initiatives like acquisitions, hiring and product expansion after receiving funding. "It seems like right now, [Food52 is] really doubling down on a strategy that allows them to have more exclusives by means of some of these acquisitions, reinforcing the reasons why consumers would ultimately continue to buy from this marketplace as opposed to other areas," she said.
The company also has a private label, called Five Two, which launched in 2018. Five Two offers products that consumers "couldn't find anywhere else," such as extra-long oven mitts, cutting boards with phone slots and roll-up dish racks. Through private labels, Food52 is able to have greater control over the pricing structure and production, Gross said.
Gross said Food52 tends to tap the strength of editorial content, advertising and commerce. The company currently has a monthly reach of over 24 million consumers, and content on Food52's site ranges from recipes to videos. Retailers "improving content on their website typically drives to higher conversion," she said. "So guided selling is one of the biggest initiatives that a lot of retailers are doing on the digital commerce side."
More retailers are trying to meld their lifestyle content with commerce. Walmart, for instance, has been experimenting with shoppable video in recent years. One of its most recent initiatives was debuting a series of shoppable cooking videos last year featuring celebrities like Patti LaBelle and Sofia Vergara.
Hesser said the company often enlists the opinions of its consumers on what products to launch next, through surveys and its customer care channel. 
"We make products in collaboration with our community. We really look at our sales numbers, but also talk to our community about like what they are wanting," she said. "That also applies to content. We hear from our community when there are categories of recipes where maybe we don't have the selection that they want and so we'll focus on expanding that."
Food52 also plans to launch its own pantry line soon, the company said in a recent press release. Its ambition in commerce also includes plans to unveil a flagship retail location in New York. Hesser declined to comment on additional details of the store. 
"We're now a bigger business," Hesser said. "A priority for us is to really tighten up all aspects of our business so that we can work really seamlessly, and as we scale to that next phase, I think there's a constant kind of need to refine [and] question how you're doing things."