Inflation and inventory delays weighed on apparel retailers' fourth-quarter earnings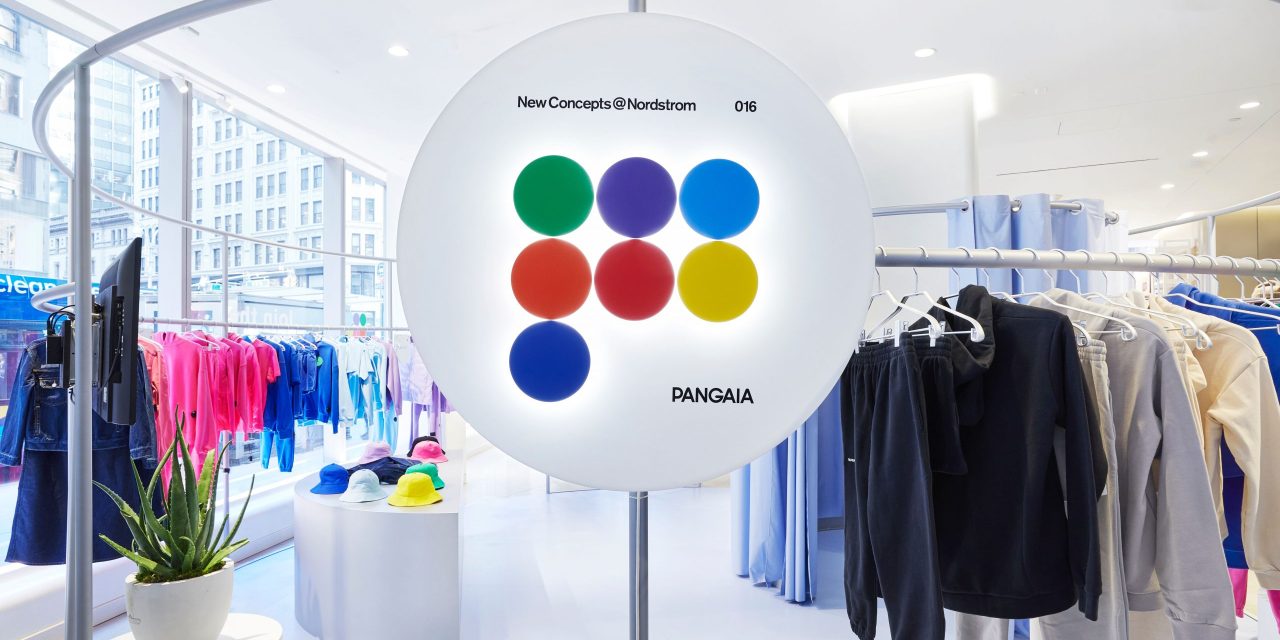 Jack Koto X Nordstrom
While consumers continued to show renewed interest in apparel this quarter, executives at earnings calls said that inflationary pressures and inventory delays slowed growth.
Apparel revenue for many retailers and brands grew in the fourth quarter: year-over-year, sales at Macy's, Tapestry, Nordstrom and Farfetch were up between 4% and 28%. However, two-year growth was middling: up only single digits at companies like Macy's and down at Kohl's and Nordstrom. For many, inflation and inventory delays slowed sales.
"[There is] a lot of volatility out there," Chico's FAS chief financial officer PJ Guido said at company's fourth quarter earnings call last Tuesday. "Product cost is elevated due to higher raw materials. Inbound and outbound freight is elevated due to inflation and supply chain bottlenecks."
Still, many retailers found ways to overcome these issues and position apparel inventory for fourth-quarter growth. To get a better sense of apparel retailers' strategies this quarter, Modern Retail rounded up recent earnings call comments from apparel retailers.
Seasonal inventory is king 
In an environment of continual out-of-stocks and shipping delays, simply stocking relevant inventory at relevant times drove some retailers to success this quarter.
In the third quarter of 2021, Nordstrom's stock plummeted when the retailer reported an 8% two-year sales decline at off-price offshoot Nordstrom Rack while other apparel retailers reported two-year growth. In the fourth quarter, however, Rack's performance improved 320 basis points over the third quarter — though sales were still below 2019 sales.
"Nordstrom's last report — prior to the one this week — was horrible and I think everybody readjusted their expectations," Gabriella Santaniello, founder of retail consulting firm A Line Partners, said. "But then [Nordstrom] comes in with some margin expansions, they close in stores, and there's a lot more optimism around that."
CEO Erik Nordstrom explained at the earnings call that optimizing "inventory flow" for the off-price retailer was key to better sales this quarter.
"In Q4, we improved our in-stock position at the Rack by increasing the flow of inventory, making more frequent deliveries to our stores, partnering with brands to prioritize Rack deliveries and focusing our sourcing efforts on core categories that matter most to customers such as shoes and apparel," said Nordstrom.
The retailer also deployed "pack and hold" inventory strategies, buying more product than needed to hold for times where other expected inventory is delayed or there is a sudden influx in demand.
At Abercrombie, meanwhile, inventory delays slowed the retailer's growth trajectory. In the third quarter of 2021, Abercrombie's sales were up 10% year-over-year and 5% on a two-year basis. This quarter, however, sales were up only 4% year-over-year and down 2% on a two-year stack.
"We had significant unexpected inventory receipt delays from late November into December, leaving us unable to fulfill peak holiday demand," Abercrombie & Fitch CEO Fran Horowitz said to investors and analysts. Horowitz added that sub-brands Hollister and Gilly Hicks, in particular, were affected by delayed product.
To avoid further issues going forward, Horowitz announced that the brand was focused on "updating our product calendar and diversifying our ports, carriers, and countries of origin."
A continued bright spot in denim
The denim boom continued into the fourth quarter of the year, with executives from Target, Chico's, American Eagle, Macy's, Nordstrom, Kohl's and Abercrombie & Fitch Co. all calling out successes in the category.
"Our analysis highlighted an opportunity to lean into [denim] as more of a destination category," said Nordstrom. "We increased inventory depth for the most highly sought-after jeans to ensure that we are in-stock for our customers [and] piloted a dedicated in-store Women's Denim shop to better highlight our extensive selection and make it easier to shop."
"Jeans are still on fire," said American Eagle president and executive creative director Jennifer Foyle at its earnings call.
Santaniello added that she doesn't believes that the jeans bubble will pop any time soon, pointing to consumers' preferences for a wider array of wide-leg silhouettes over the past year.
"Skinny denim is skinny denim: there's no different silhouettes," said Santaniello. "If you're looking at wide leg, you've got bootleg, flare, balloon, straight leg… People are just buying into the denim trend and they're buying more units because there's so many different styles that are popular now."
A return to brick-and-mortar
In-store foot traffic has still been variable as the pandemic continues. At Target and Walmart, for example, year-over-year visits are up according to Placer.Ai. Department store visits, however, are down on a two year stack.
However, apparel and multi-category retailers are still betting that long-term, customers will return to stores. In turn, they announced big investments.
In 2022, Kohl's plans to invest $850 million in its store experience to roll out 400 Sephora store-in-store builds and store refreshes, open five new store and relocate four stores. Target, meanwhile, plans to invest $5 billion in the year, primarily on in-store refreshes.
In the retailer's fourth quarter earnings conference, Nordstrom CFO Anne Bramman reported rising SG&A costs in part as a result of "purposeful investments in both store and fulfillment center staffing."
American Eagle, meanwhile, is focused on investing in new stores for both its Aerie brand, as well as for its new activewear sub-brand, Aerie Offline. In the fourth quarter alone, American Eagle opened 31 new standalone Aerie stores. American Eagle piloted Offline in late 2020 with two stores, and then followed that up with eight new Offline stores in the spring of 2021. Thus far, evp and CFO Mike Mathias reported in the retailer's recent earnings call that the new Offline format is performing "pro forma or better."
However, while apparel retailers aren't giving up on brick and mortar, they are outlining plans to continue to use stores to support online efforts — and vice versa.
Kohl's, Nordstrom, Macy's and Target executives all outlined plans to use stores as fulfillment hubs for online orders, for example. American Eagle, meanwhile, piloted a mobile point of sale system to better integrate curbside pickup.
"Ultimately, we believe that stores and digital are complementary brand experiences and that there is the opportunity to further increase digital sales even as we introduce more store locations," Abercrombie's Horowitz said.