'I'm trying to focus on staying strong': First-time founder Kaylin Marcotte of Jiggy on leading through crisis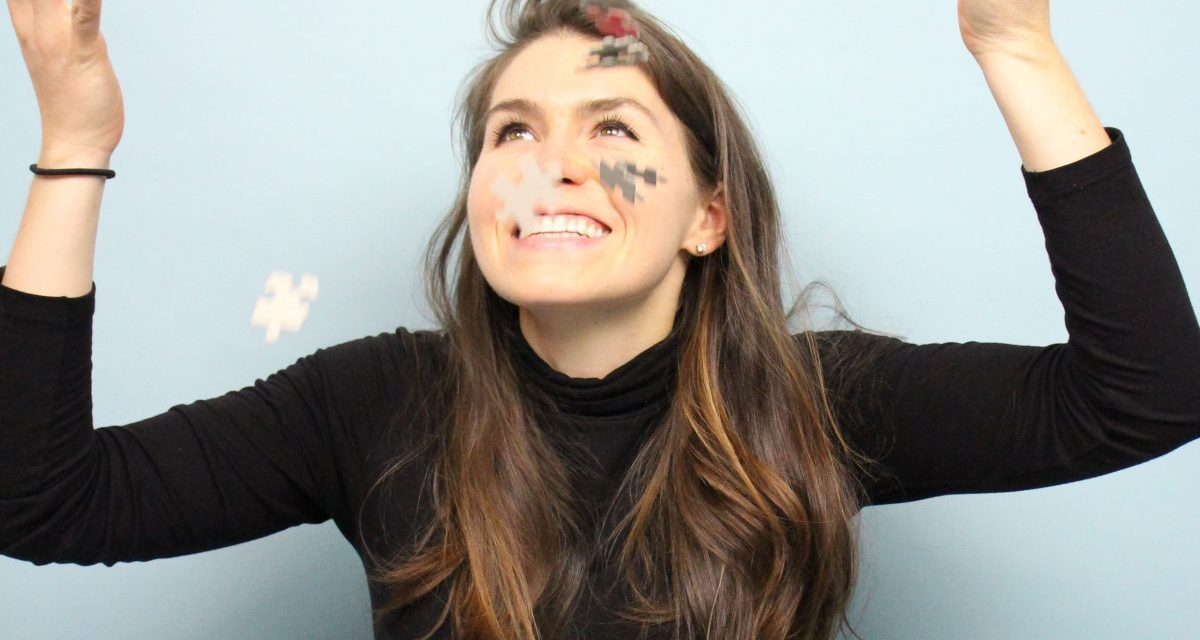 Running a new direct to consumer brand is challenging enough, but doing it during a pandemic-related economic uncertainty comes with its own obstacles. Jiggy, the DTC brand selling frameable puzzles of curated independent art, is one example of a much-needed therapeutic product during this quarantine. First time founder and CEO Kaylin Marcotte explains how she's handling the pressure to keep up "new norm" operations for a newly-launched brand, including putting hiring plans on hold and accelerating sales spikes, as told to Gabriela Barkho. 
A pandemic wasn't an obstacle I had in mind when I came up with my startup idea five years ago. While the majority of the country is on a virus-related lockdown, I've had to figure out how to keep a new brand in growth mode in a matter of days.
Working from home isn't an issue since my small team was already communicating remotely anyway. But as a first time CEO, I'm trying to focus on staying strong for everyone else and trying to maintain a sense of normalcy and productivity. It's not always easy, and there's a lot of anxiety around not knowing how the economy will shake out after this. 
This sense of constant worrisome also has to do with the fact that Jiggy isn't just the first company I've founded, but also the first physical product I've ever worked on. Unlike software-based services, selling goods comes with an added learning curve, so the adjustment was a big one to begin with. I was just starting to get comfortable with the cadence of the yearly production schedule, and suddenly am having to modify it since we don't know how long these shutdowns will last. 
This month's original plan was to ramp up wholesale for brick and mortar partners and start working with boutique shops like Neighborhood Goods. We were really excited to get started after doing the New York Now trade show last year, where we got a lot of early interest from stores. Unfortunately, the plan to hire someone to help with that has been postponed. I was in the process of finding a salesperson before the outbreak, but when retailers closed for the foreseeable future, I decided to hold off on interviewing potential candidates since new accounts are unlikely right now.
Despite these setbacks, I'm trying to stay positive by looking at the areas where we've lucked out. For example, our November launch timing and not needing to fundraise at the moment. We're also able to keep operating pretty normally for now, since shipping is still happening at a normal rate. And because Jiggy is still strictly e-commerce, we have an advantage of not dealing with shuttered storefronts and revenue loss. Our warehouses are still open and moving things, but if there's an eventual decision to shut down the fulfillment center, that will be another issue to worry about. Luckily, we'd gotten most of the product out of the China facilities before factories stopped production there. But little did I expect that our stateside strategy would face new obstacles, including putting a dent in brick and mortar goals this year.
On the other hand, there's been a silver lining for our revenue goals during the quarantine. With everyone socially distancing at home, it's been a good time for the puzzle business. The activity helps pass the time and keep the brain consumed, which we're hoping to communicate to more customers. There is an appetite for anything that's not just the actual coverage of coronavirus, and the feedback we're getting shows that puzzles have been a welcome reprieve from the news cycle.
The first time I really noticed a pickup in orders was on Thursday, March 12, and through the weekend, which coincided with more people staying home.. Our sales have jumped by over 150% from the first half of March vs. the first half of February. The need for family and friends' connection right now, which will probably only increase more, has also contributed to the boost. For example, we're also seeing a bump in product gifting this month.
Since physical retail is on pause, we're now tailoring customer communication to fit with quarantine-related sales. This includes running more ads to reach customers looking for at-home activities that don't relate to the end of the world. We've also added discount offers and are continuing our organic social and email output; things we were already doing. 
With all the concerns I have on a daily basis, it's been encouraging to see the community of startup founders coming together and offering advice at this time. I feel more empathy from people in general, especially for small up and coming brands trying to meet payroll and stay afloat. Turning to group chats and mentors to ask questions, or even just for comfort, has been really helpful in keeping me calm and sane during this scary time.